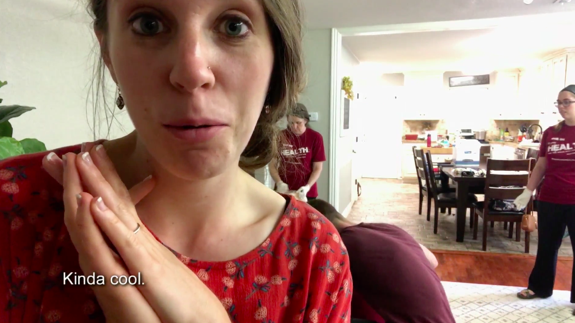 Jill Dillard just took another dramatic step toward cutting ties with her old life as a Duggar!
The former Counting On star announced on Friday that she had chopped a whopping 14 inches off her hair, marking her first major haircut ever. She recorded the haircut on her family's blog and included photos and videos of the sheared strands.
"Fun fact: I didn't have my hair trimmed for the first time until I was about 14 years old and haven't had more than 4-6 inches taken off until this week," Jill— whose hair was past her waist before the haircut—wrote on the blog.
As 'Counting On' fans know, the Duggar Family women all keep their hair long, even after marriage. In their 2014 book, Growing Up Duggar, Jill and her sisters Jinger, Jessa and Jana, state that they "choose longer hair based on our understanding of 1 Corinthians 11:14-15. It says that even nature itself teaches us that, while it is a shame for a man to have long hair, a woman's hair is her glory."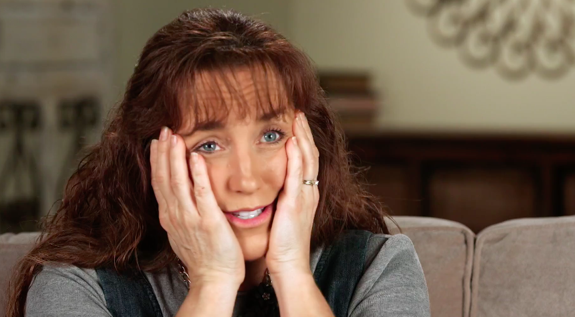 On a recent episode of 'Counting On,' Jinger was seen dyeing her hair blond and cutting some off, but her cut was nowhere near as dramatic as Jill's.
In her blog post, Jill said that her long Duggar hair was actually causing her pain.
"I wanted to get it done soon because it was getting to be hard to manage, the boys were getting tangled in it, I was sitting on it and the weight was contributing to headaches!" Jill wrote.
She later added that she planned to donate her sheared locks to an organization that makes wigs for those who have lost their hair due to cancer or another medical condition.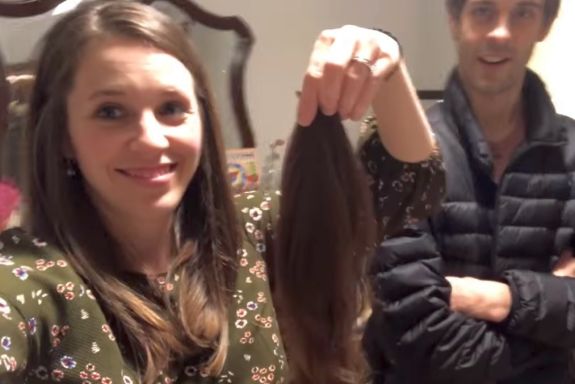 Jill's haircut is just her latest move away from the Duggar Family's norms and traditions. Several years ago, she became the second Duggar girl (after Jinger) to shuck the idea of women only wearing skirts and dresses when she began wearing pants. And, just last month, Jill and her husband Derick Dillard and their two kids spent Thanksgiving at home with friends instead of making their tradition jaunt to Ma and Pa Duggar's compound for the holiday.
(It appears that Derick is currently feuding with Jill's father Jim Bob, which may have been the reason they did not go to the Duggar Compound for the holiday festivities.)
While none of the other Duggar women have dared to chop their long locks, several of Jill's female relatives seemed supportive of her decision to do it.
"Your hair looks cute, Jilly!" Jessa wrote in the comment section of Jill's Instagram post.
"So cute, love your haircut," Jana wrote.
Even Derick provided positive commentary on Jill's new 'do (although he seemed only mildly interested when she "revealed" the new look to him in the video she posted to the blog).
"Lookin' good baby!" Derick wrote.
Of course, some Fundie-esque fans criticized Jill for chopping off her "God-given hair" that should be "her glory." Others were mad at her for not consulting Derick before making the cut. She clarified that she did tell her husband before she did it.
"Oh my hubby and discussed it for awhile!" Jill replied to one person. "In the video I just wanted to capture him seeing it for the first time…he knew and even suggested I get enough taken off to donate!"
Watch the video of Jill's haircut and see the big reveal below:
RELATED STORY: 'Counting On' Star Jinger Vuolo Attacked Online for Dyeing Her Hair Blond: "What's Wrong with Your God-Given Color?!"
(Photos: TLC; YouTube; Instagram)