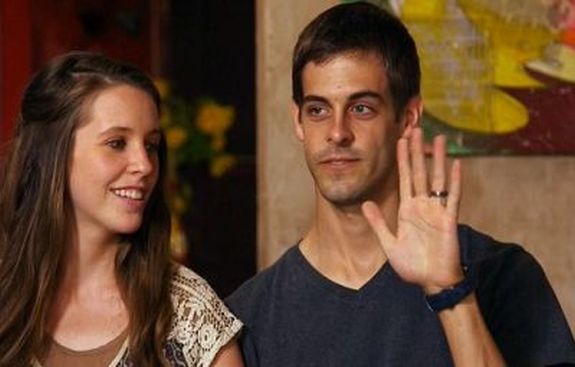 Former Counting On star Derick Dillard might be taking his gripes about the Duggar Family from social media to a bookstore near you.
Derick, the husband of Jill Duggar, has seemingly been at odds with his father-in-law Jim Bob Duggar for a while. He recently accused Jim-Bob of withholding TV money from the Duggar kids, and even went as far as to hint that he may take legal action against TLC for some of what he says went down.
After one of his Twitter followers suggested this week that Derick consider writing a book to air some of his Duggar Family grievances, Derick revealed he's planning to do just that!
"That's the plan, but it will take longer to write because I do most of the outlining/writing on breaks from school," Derick, who's studying to become a lawyer, said.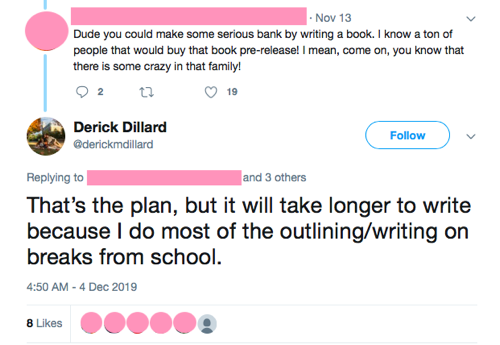 If Derick does decide to take on the literary world, he won't be the first in the Duggar family to do so, as his wife Jill teamed up with her sisters Jana, Jessa and Jinger to write a book of their own, Growing Up Duggar: It's All About Relationships, which hit bookshelves in March 2014. (However, it was far from a tell-all book.)
Derick has been very vocal about his distaste for Jim Bob's actions (including, according to Derick, keeping all of the TLC profits for himself, forcing his adult children to "volunteer" to be on 'Counting On,' and more.) He even seemed to be threatening TLC in a series of tweets last month, warning the network that some type of legal "storm" was coming.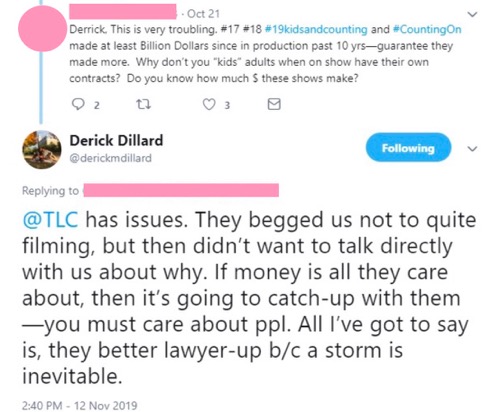 (Derick first made the accusation against Jim Bob in 2018 and it came up yet again two months ago during another one of his Tweet-sprees.)
Jill and Derick and their kids have been noticeably absent from the Duggar Family's festivities lately. Most recently, they missed Thanksgiving dinner at the Duggar Compound, choosing instead to celebrate a "friendsgiving" at their home, without any Duggars present.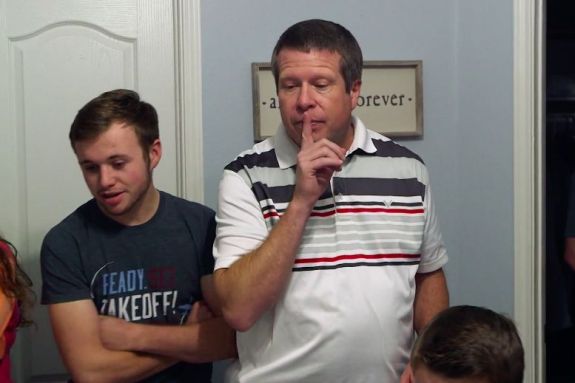 Of course, given the recent controversies surrounding members of the Duggar family — a Homeland Security raid and a lawsuit for fraud, to name a couple — if Derick does end up writing a tell-all, he'll likely have plenty of juicy details to share with readers.
Derick has not revealed any further details of his potential tell-all book, and Jill has remained silent on the friction between her husband and her father.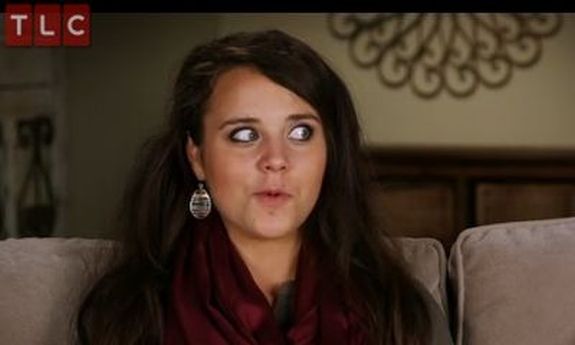 RELATED STORY: 'Counting On' Star Austin Forsyth is Being Sued for Fraud By Couple Who Purchased a Renovated Home From Him in 2018
(Photos: TLC, Twitter)