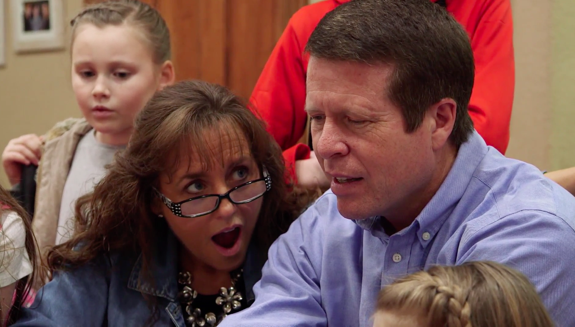 The Duggars are firing back after KNWA News in Arkansas reported that the family's compound received a visit from Homeland Security over the weekend.
"We were shocked to see a news report today state that our home was raided by federal law enforcement agencies," a statement issued by the Duggar Family on Tuesday night begins. "This is not true…" (More on that statement in a bit.)
Rumors that the Duggar home, businesses and oldest son Josh Duggar are under some type of federal investigation have been swirling for the last week or so. However, as of press time, no charges have been filed against any of the Duggars or their businesses.
Here, The Ashley will take a look at the rumor, and give a complete timeline of the events from the past few days.
Let's start at the beginning….
The Duggar Fan/Hater Internet Community (yes, there is one) has been reeling since several screenshots began floating around Reddit and various Duggar-themed Facebook groups. The screenshots claimed the Duggars, particularly Josh, were being investigated by the Feds; however, the cause of that supposed investigation ranged from everything from child p0rn to human trafficking to tax fraud, depending on which of the various alleged screenshots you believed.
(The Ashley chose not to report on these, due to the fact that nothing was confirmed or proven to be legit, and she will not accuse someone of very serious & disgusting allegations just because the Internet is running wild.)
Over the weekend, the rumor mill claimed that Feds supposedly "raided" the Duggar Mansion. However, an FBI spokesperson confirmed to Radar Online on Monday that no such raid took place.
"We were not involved in any kind of law enforcement action. I can confirm we were not."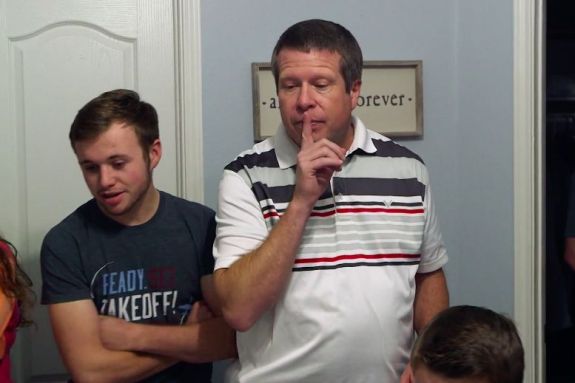 That brings us to Tuesday, when local news source KNWA posted a "bombshell" update that included a quote from a Homeland Security Investigations (HSI) spokesperson. (What's printed below is exactly how the quote was printed by KNWA at first.)
"[I do not dispute the information that] HSI was present there [Duggar home] pursuant to an on-going federal criminal investigation. However, given that there are no charges filed, HSI doesn't discuss the nature of any type of investigation until, if or when, charges are filed. I can't discuss the reason for our being there."
Many news outlets took that quote and ran with it as a confirmation that HSI had raided the Duggar home. In fact, so many news outlets began to run with the confirmation that the Duggar home had been raided that it forced the Duggar Family to address the rumor on their social media.
Chad Gallagher, the Duggar family publicist, released a statement to People and several other news outlets on behalf of the family. The family's official Instagram also shared the statement on Tuesday, denying that their home was raided by the feds, and that their family was being investigated.
"To the best of our knowledge, it's also not true that any member of our family is the target of any investigation of any kind," the Duggars' statement from Tuesday reads. "Living a life in the public's eye has taught us that it is best not to reply to every rumor and piece of 'fake news' that is circulated online. It would be a full-time job if we attempted to do so.
"However, because of tonight's media coverage we thought it is important to address this rumor with you. Thank you for the love and support that we can always count on in you our fans and friends."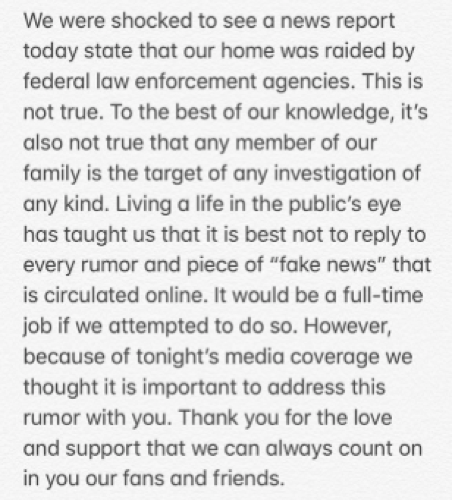 Twenty-year-old Jedidiah Duggar, who recently filed papers to run for Arkansas State Representative, also denied having any knowledge of the Homeland Security visit to the Compound.
"I don't live there and I am not aware of any investigation," he said.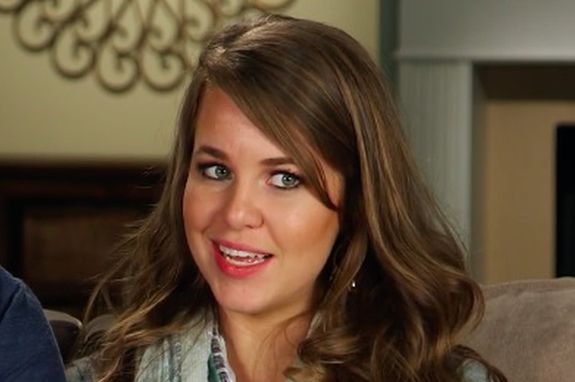 That brings us to Wednesday. Just as The Ashley expected, KNWA updated their story to clarify that HSI quote that caused all the ruckus. They even posted the audio clips of the interview. (This is not common for news outlets to do. It usually only happens when a story is being disputed, or the news outlet is being accused of making up something, etc.)
They posted the full statement the HSI agent gave. When the site's reporter asked about the rumors that the Duggar home was raided, the reporter was told the following:
"I do not dispute the information you've obtained, that HSI was present there, pursuant to an on-going federal criminal investigation." the HSI spokesperson said. "I can basically confirm that we were there pursuant to an ongoing federal investigation and leave it at that."
The spokesperson could also stated that "given that there are no charges filed, HSI doesn't discuss the nature of any type of investigation until, if or when, charges are filed. I can't discuss the reason for our being there."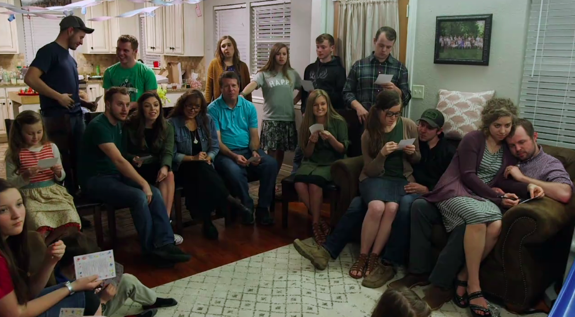 On Wednesday, HSI spokesperson Bryan Cox clarified to KNWA that a Duggar business was visited and under investigation, but not the family's home. The business that was visited by the Feds is in the 14000 block of Wildcat Creek Road in Springdale, Arkansas. (Josh's Wholesale Motorcars car dealership is on that street in Springdale. KNWA reported that Josh is listed as the contact for the business, but not the owner in 2019 records filed in Washington County.)
"I do not dispute the information you've obtained. That is the location that we were. I can't speak to the status of any ongoing investigation. But, I do not dispute that we were present at that specific address," said HSI Spokesperson Bryan Cox.
KNWA posted a photo of Wholesale Motorcars lot as it appeared on Wednesday: completely empty and void of any vehicles.
KNWA then asked the spokesperson if Josh specifically was being targeted.
"I can't speak to any individual that may be under investigation. So I can confirm that we were at that address. And spoke to individuals at that location. But I can't discuss any individuals by named," he said.
When asked visit to Wholesale Motorcars was a "raid" or simply a search, the HSI spokesperson was vague.
"I'm not able to speak specifically, but in a general sense, when a federal law enforcement agency is at a location pursuant to an "ongoing federal investigation," there is a very narrow set of circumstances that would apply, and I would say that our presence is consistent with that," he said. "I'm just not able to discuss the exact nature."
Just one week ago, (possibly estranged) Duggar son-in-law Derick Dillard cryptically warned on Twitter that "a storm is inevitable" during a Twitter rant about money.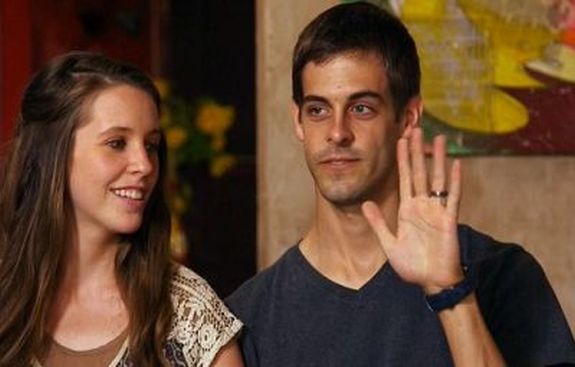 Josh was already in lukewarm water before any of this went down. He was sued earlier this year for real estate fraud and the trial for his case is set to begin next year.
The Ashley will continue to update this story as it develops….stay tuned!
RELATED STORY: 'Counting On' Stars Joy & Austin Forsyth Buy a Home….For $10 From Jim Bob & Michelle Duggar (Exclusive Details!)
(Photos: TLC, Instagram)