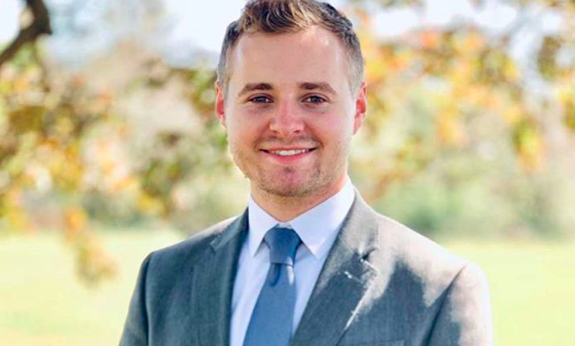 Jedidiah Duggar made a big announcement on Sunday–and no, he isn't entering into a courtship.
The 20-year-old Counting On star (and tenth child of Jim Bob and Michelle) announced his candidacy for Arkansas State Representative District 89 in Springdale, Arkansas, on Instagram–a platform typically used only by courting or married Duggar kids, with the exception of 29-year-old Jana.
Jed also posted a video to follow-up his announcement, in which he touted his experience as a local small-business owner and provided a rundown of the focus points of his candidacy–lowering taxes, supporting the 2nd Amendment, growing the economy, advocating for conservative values and (of course) being "an advocate for the unborn."
Upon announcing his candidacy, Jed, who claims to run a used car dealership in Arkansas, received quite a few comments on social media from people who had some thoughts on his current living situation (aka the Duggar Compound), as well as the financial assistance he's received from his parents. People were also outspoken about the fact that Jed has lived a sheltered life, being homeschooled and never living outside the Duggar Bubble.
"I don't think I've ever voted [for] a state representative that still lives with his parents," one person commented, while another questioned if Jed's "local small-business" was "given to [him] by [his] daddy."
Jed's motivation for seeking the District 89 Seat was also questioned and the same individual offered some advice to the 20-year-old to "expand your views beyond what you've been taught."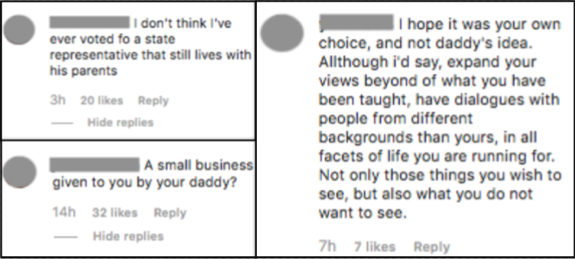 On his candidate website, Jed goes on to mention the opioid crisis in the United States, specifically young people that are "most susceptible," and how he plans to combat this issue if elected.
" … I will work to implement sound, commonsense, and life-saving policies so that we might save the next generation from this deadly epidemic," he wrote.
Once again, Jed was met with some critics on social media who doubted his experience on the issue given his sheltered upbringing.
"Fighting the opioid crisis? You haven't even left your parents' house," one comment read. "You haven't worked in a rehab center or even spoken to recovering addicts. What could you possibly know about a complex public health issue?"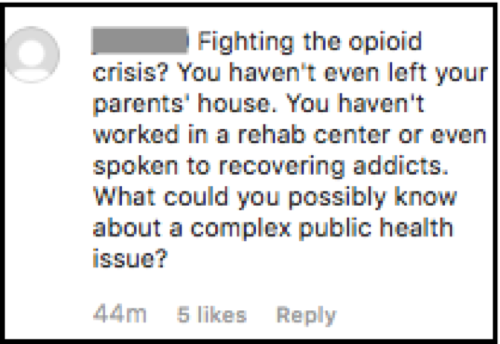 Jed's assumed lack of knowledge in the area of the opioid crisis wasn't the only thing he was slammed for online, as others doubted his understanding of things such as religious liberty and reproductive health as well.
"For someone with barely a high school education I'd be very surprised if you actually understood things like understanding female reproductive system anatomy and it's functions," one comment read. "I also know for religious liberty you only care about Christianity and not our Jewish, Muslim and other religious siblings. Do you even know the first thing about opioids? The public health nature? Again highly doubt it. You are someone who only care about an agenda you've been spoon-fed your entire life."
Jed's opponent for the November 2020 election will be incumbent Democrat State Representative Megan Godfrey–a married mother of two who, according to her candidate website, graduated from the University of Arkansas cum laude with a Bachelor of Arts in Spanish before getting her Masters from Loyola Marymount University in elementary education. She is currently working on her Ph.D.
Megan claims to see "diversity as an asset" and believes in "supporting families through protected and expanded healthcare coverage, wages that allow families to better provide for their kids and programs that help families get ahead." Her platform also focuses on inclusiveness, community safety and expanding educational opportunities for kids statewide.
Though Jed has not held an elected position himself, he points out on his website that he served as the campaign manager for Senator Bob Ballinger's successful 2018 State Senate bid and the year prior, he was a legislative assistant at the Arkansas State Capitol during the 2017 legislation session. (He is also always good for weird commentary and soundbites during interviews for 'Counting On.')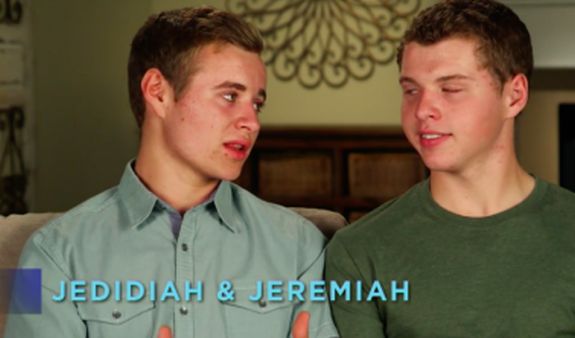 Jed has also undoubtedly received some pointers from Jim Bob, given his own time in office. Jim Bob served as a Republican member of the Arkansas House of Representatives from 1999 to 2002. He went on to be defeated (badly) for the Republican nomination in his 2002 run for U.S. Senate by incumbent Tim Hutchinson. (The vote was 71,576 to 20,546.)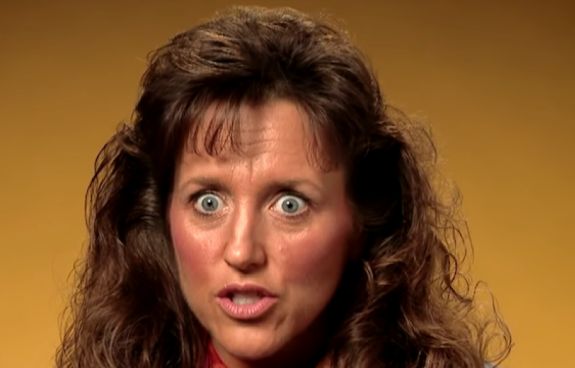 RELATED STORY: Former 'Counting On' Star Derick Dillard Still Maintains that His Father-in-Law Jim Bob Duggar Keeps All the Money Made from 'Counting On'
(Photos: Instagram, TLC)