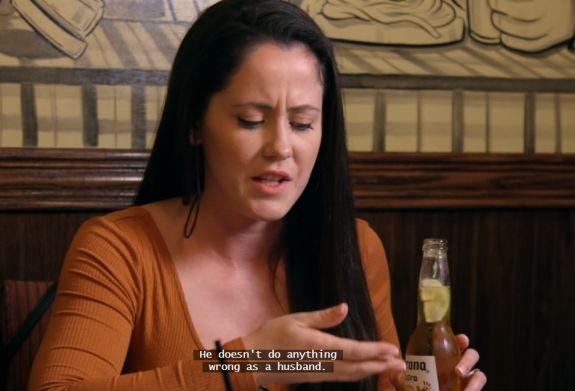 The people who used to be important players in Jenelle Evans' life are beginning to weigh in on her recent split from husband David Eason— and, surprisingly, the former Teen Mom 2 star is getting plenty of support from people she's famously feuded with in the past.
Several of Jenelle's former 'Teen Mom 2' co-stars, as well as her ex-fiance Gary Head revealed their feelings regarding Jenelle's recent statement that she's moved away from The Land because she's divorcing David.
Briana DeJesus, who was Jenelle's only ally on the 'TM2' cast for years before they had a falling out earlier this year, told Radar Online, "I'm happy to hear the news that Jenelle has filed for divorce." (Jenelle hasn't technically filed for divorce yet, though; in North Carolina, you must be separated and living apart from your spouse for a year before you can file.)
Briana also gave her thoughts on Jenelle possibly returning to 'Teen Mom 2.'
"As far as if she will be back on the show, I have no idea, but if she is, I of course would welcome her back," Briana told Radar. "I always enjoyed my time with her and am just relieved and happy to hear she's doing what is best for her and her children."
Even Kail Lowry, who has famously feuded with Jenelle (and David) for years, was supportive of Jenelle's decision.
"I wish her the best," Kail told OK! magazine.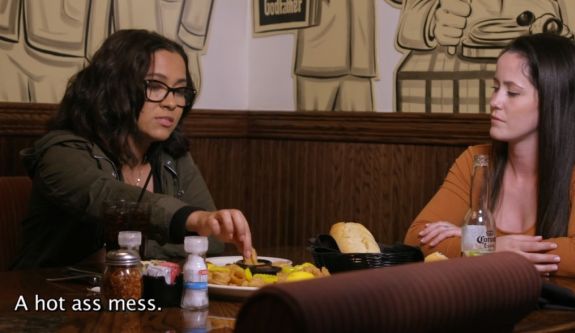 Gary Head, who is one of Jenelle's many former fiances, also gave his thoughts on the split over the weekend on Twitter. Gary— who was engaged to Jenelle in 2012— made it clear that he has no use for David.
"I don't like him," Gary wrote. "He's your typical NC jail bird with insecurities bigger than his beard. He can't work, [relies] on a woman to bring home the bacon while he plays with pigs in the backyard. Dude is a straight up loser in my opinion."
(The last time 'Teen Mom 2' fans saw Gary on TV was in late 2017, when he appeared on the 'Teen Mom' "Ex Files" special, in which several of Jenelle's former soulmates were gathered to discuss their relationship with the 'Teen Mom 2′ star.)
Farrah Abraham, never one to let an opportunity to get her mug in front of a camera pass her by, gave her thoughts to TMZ about Jenelle's decision to leave David.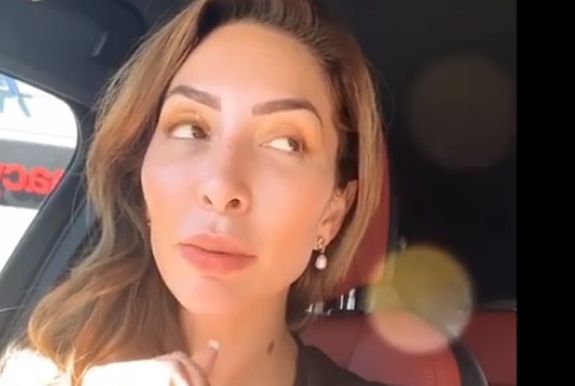 "I love that I hear that," Farrah said. "I think a lot of us have been saying to Jenelle you should maybe part ways, get a divorce, you know for the betterment of her kids, herself and maybe David, her husband as well."
However, it appears that Farrah thinks that this is just a scam put together by Jenelle and David to get Jenelle back on 'Teen Mom 2.'
"I just see it as a way of going back to TV," she said before heading into "Farrah Speak" territory.
"I think women like myself who just want better crews and better circumstances for kids, we do the right things beyond just wanting to go back to television," Farrah said. "I don't know…will things change when she gets a divorce just to go back to TV? I'm just a little confused on her real intentions. Is it for her safety, her health and everyone's well-being or is it just to get back on TV?
"I hope it's not [an agenda], and I always wish all the moms all the best," Farrah said before adding that if Jenelle isn't really planning on making a change, she won't be tuning in if Jenelle gets her job on 'Teen Mom 2' back.
"To keep repeating that cycle for 10 years now, that's nothing that I want to watch, and I know that my daughter doesn't want to watch that either."
You can watch Farrah's full interview below!
RELATED STORY: David Eason Speaks Out After Jenelle Evans Announces She's Divorcing Him; Calls Her "Stupid" After It's Reported She Wants Full Custody of Their Daughter Ensley
(Photo: MTV)