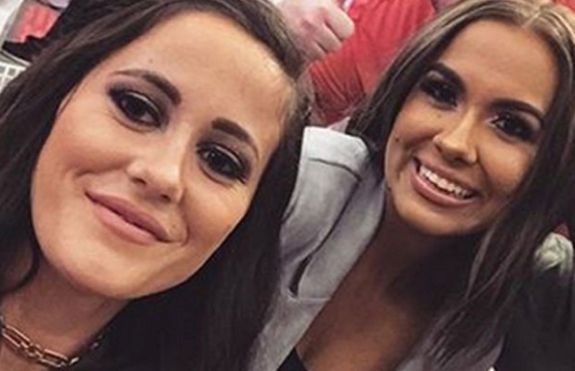 It looks like the friendship of Jenelle Evans and Briana DeJesus is over!
Briana revealed that she is no longer galpals with her former Teen Mom 2 co-star, despite having stood by Jenelle as she recently battled to regain custody of her children. When a fan asked Briana if she and Jenelle still chat, Briana revealed that, much like Jenelle's career on MTV, the friendship has gone down in flames.
"I wonder if they still talk?" one person asked on Twitter in a thread about Briana and Jenelle.
"No we don't," Briana responded. "She's upset with me. A blogger asked me a question (if Mtv will bring Jenelle back) and I said not as of now and she's upset I said that."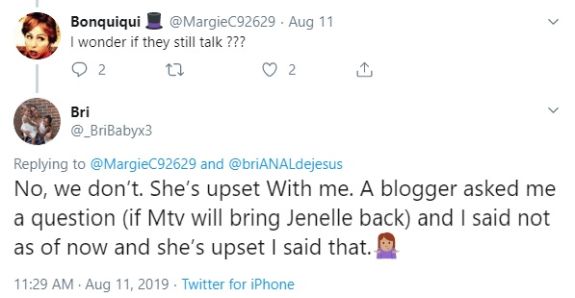 The "breakup" is surprising, considering Briana has been very vocal about her support of her (then friend) Jenelle. When Jenelle was fired from 'Teen Mom 2' back in May, Briana was in Jenelle's corner, stating that she felt bad for her friend.
"I am sad for her," Briana said at the time. "I wish there was some kind of compromise for all of this. She worked her ass off for so long to just be thrown to the wolves," Briana said in an interview. "I hope she gets everything she ever wanted and I just want her to flourish!"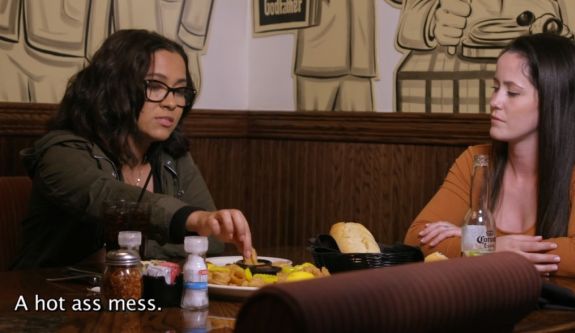 When Jenelle temporarily lost custody of her kids in June, Bri was there, voicing her support for her pal and stating that she felt Jenelle's kids belonged back with Jenelle.
"While lots of people are judging, they need to take a step back and remember that they've never lived her life," Briana told Radar Online at the time. "They don't know the exact ins and outs of what she's dealing with just because of what they think they've seen on TV. Everyone's situation is different, but I really hope this all works out, especially for the kids' sake."
In July, Briana admitted that it had been a while since she had spoken to Jenelle, due to how busy Jenelle was going to court and trying to get her kids back and whatnot.
Surprisingly, Jenelle (and her ever-present and usually vocal husband David Eason) have yet to respond to Briana's statement about their friendship ending.
While Briana is over her friendship with Jenelle, she recently revealed that she is open to making up with her other 'Teen Mom 2' co-star Kail Lowry. Briana— who infamously brawled with Kail on-stage during a 'Teen Mom 2' Reunion show last year— said she is ready to put their feud in the past.
"I'm open to being mature, moving on and filming the Reunion as a whole group this year," she said. "Of course, that's not up to me, but I'm putting the ball in her court. It would be a nice change of pace to all be together and let the drama go."
UPDATE! Briana spoke with Radar Online about the incident that caused her friendship with Jenelle to end.
"Jenelle got mad at me because I was asked in an interview if I thought she'd come back to the show, and I said at this point I didn't think that would happen," Briana told the site, later adding, "Based on what I've been told I still stand by that she would not be back."
Bri also revealed that the friendship ended via text.
"She sent me a message telling me she can't trust me," Briana said. "She told me that I'm not going to be invited to her makeup line launch because of what I said. I said okay to that, because what can I do? I said the truth and I guess that offended her."
It appears Briana is now realizing why Jenelle's other 'Teen Mom 2' cast mates (as well as 'OG' stars Cheyenne Floyd and Amber Portwood) are no longer cool with Jenelle.
"The irony is I'm the only one on the cast who had her back and was her friend and filmed with her when no one else would. But if she wants to act like that, so be it," Briana said. "I have no issues with Jenelle personally, but she's chosen to have an issue with me and that's her prerogative. I wish her the best."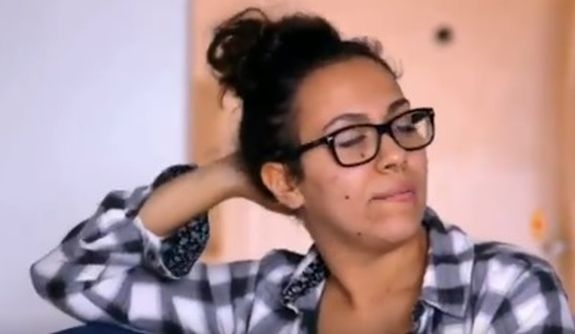 RELATED STORY: 'Teen Mom 2' Star Briana DeJesus Says She's Ready to Make Amends with Kail Lowry
(Photos: Instagram, MTV, Twitter)