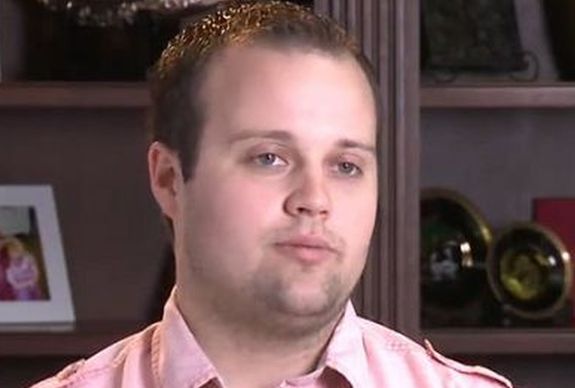 Note From The Ashley: Some readers may be triggered by the following details of this story, which include sexual abuse, child p0rn and other disturbing information.
Former reality TV star Josh Duggar just attended his first hearing for the child p0rnography charges filed against him last week, and the alleged details of the case are incredibly disturbing.
Josh— who was arrested last Thursday and charged with possessing and receiving child p0rnography— went before a judge on Wednesday. A Special Agent from Homeland Security provided information on Josh's alleged crimes, including the amount of images/videos he allegedly received/possessed featuring children as young as five. A recap of the hearing provided by The Sun, states that Josh declined to answer some of the questions asked of him.
"In May of 2019, [an Arkansas police officer] identified a computer participating in the known sharing of photos and videos of child p0rnography," Special Agent Gerald Faulkner told the court, adding that Josh allegedly had a video of a male performing sex acts on two underage females (between the ages of 7 and 9), as well as 65 images of a female "consistent with child p0rnography."
"The IP address [of the computer with the material] was assigned to Joshua Duggar with an address in Springdale, Arkansas," the Special Agent stated.
When asked about the images featuring children ages five to 10, Josh responded: "I'd rather not answer that question."
The Sun reports that when authorities confiscated electronics, including Josh's cell phone, a laptop and a computer from his now-closed car lot, Josh inquired if someone had downloaded child p0rn on his computer, even though at the time he was allegedly not aware of why he was under investigation.
"Josh admitted he had a TOR browser on his computer, which gives him access to the dark web anonymously," The Sun reported. "The agent explained how the child p0rnography could be found on the dark web."
The Special Agent claimed that a password was needed to access images via one of the programs, and the password used was the last four digits of Josh's birth year, which is the same password Josh used for his bank accounts, websites and other password-protected sites.
View this post on Instagram
On Tuesday, the father of six (with one on the way) and his legal team asked the court to allow Josh to be released on bail. Josh & Co. also argued that he is not a flight risk, as he has cooperated with this investigation since November 2019, has complied with all their requests and is too recognizable from his reality TV career to successfully flee.
On Wednesday, Josh noted that he has already found a third party custodian to ensure he abides by his release terms, should the judge decide to let him out on bail.
Josh has entered a not guilty plea to all charges. He remains on the Washington County Detainee Roster as of press time.
Josh's wife Anna, who is pregnant with their seventh child, has yet to release a statement since his arrest. She was, however, reportedly by his side when he self-surrendered to police last Thursday.
UPDATE: According to The Sun's live feed reporting of the hearing, Special Agents mentioned that some of Josh's friends and family "brought up Josh's alleged addiction to p0rn" while talking to law enforcement.
This is not the first time it's been suggested that Josh has a p0rn addiction. Years ago, when Josh confessed that he had been unfaithful to his wife Anna by accessing the cheating website Ashley Madison, he at first said in his statement that he suffered from an addiction to p0rn. However, any reference to p0rn was quickly scrubbed from Josh's statement.
The original statement, released in August 2015, read:
"I have been the biggest hypocrite ever. While espousing faith and family values, I have secretly over the last several years been viewing pornography on the Internet and this became a secret addiction and I became unfaithful to my wife.
"I am so ashamed of the double life that I have been living and am grieved for the hurt, pain and disgrace my sin has caused my wife and family, and most of all Jesus and all those who profess faith in Him."
UPDATE 2: People reports that files Josh allegedly downloaded in May 2019 on his computer as his Wholesale Motorcars dealership depicted child sex abuse with kids ages 18 months to 12 years old. Special Agent Gerald Faulkner, who was testifying for the prosecution, said the images were "in the top five of the worst of the worst that I've ever had to examine."
UPDATE 3: People also reports that Josh's computer had the "Covenant Eyes," accountability software installed on it. (Jim Bob and Michelle Duggar have used this program for years and have sung its praises in numerous interviews.)
Covenant Eyes is designed to monitor the sites visited and then report any "objectionable internet use" to a partner. The magazine reported that Special Agent Faulkner confirmed that the Covenant Eyes program was registered to Josh and reports were being sent to Anna.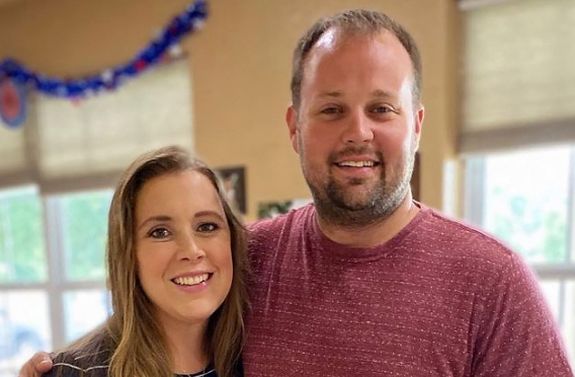 However, Josh was able to side-step the Covenant Eyes monitoring because he was using a password-protected network.
UPDATE 4: Special Agent Faulkner stated during his testimony that, when he and other agents arrived at Josh's car lot in November 2019, Josh confirmed that he was the owner of a desktop computer, a MacBook laptop and an iPhone that were seized by law enforcement. However, Josh tried to suggest the possibility that one of his family members could have been responsible for the illegal downloads, as he stated "other family members have access" to the phone and Macbook.
(At one point, several of the other adult Duggar sons worked at the car lot.)
Josh also reportedly refused to give law enforcement the password to his phone or desktop computer.
UPDATE 5: The Defense called a man named LaCount Reber and his wife Maria, who confirmed that they are willing to serve as Josh's third-party custodian should he be released on bond. The Rebers confirmed that they were aware of Josh's charges, but not of the specific details (such as how young some of the children in the content were). However, they still agree to act as Josh's custodians.
LaCount stated that Jim Bob reached out to him and asked them to consider doing it, as LaCount has a history of prison ministry. (He stated that he was volunteer chaplain at Washington County jail before the COVID-19 pandemic.)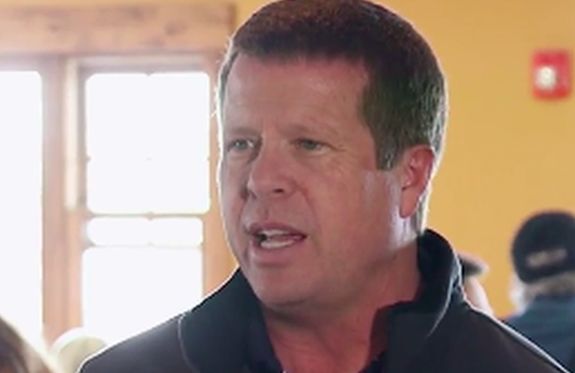 LaCount did not imply that he would receive any sort of compensation for housing Josh and serving as a custodian.
"When a family is in need and they ask you for help, I think that's something anyone would do," LaCount reportedly told the court. (He also agreed to remove the firearms from his home, should Josh come to live with them.)
LaCount had to state that, should he witness any violations by Josh, he would make the first call to the probation officer supervising Josh's case.
"The time for prayer, and conversations with Jim Bob, and with the elders of the church, that will happen after calling the probation office," the judge then stated.
UPDATE 6: The judge has agreed to release Josh on bond, and allow him to see his six children, provided he follows a list of stipulations. Click here to read the requirements.
RELATED STORY: Josh Duggar Asks To Be Released On Bail To Be With His Pregnant Wife & Their Kids; Claims He's Not a Flight Risk Due To His "Widely Recognizable Face"
(Photos: TLC; Instagram)