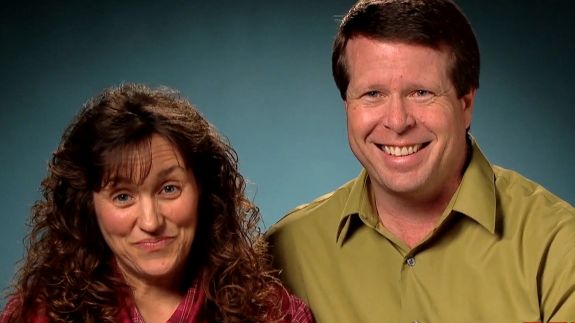 Jim Bob and Michelle Duggar, the stars of TLC's 19 Kids and Counting, recently did a very, um, interesting interview with Covenant Eyes, an Internet software company that helps keep the Internet as pure as possible by blocking controversial or naughty sites. Not only does it provide parents with report of every site visited by their kids, but it also allows adults to block themselves from sites that they feel are too tempting.
Anyway, Jim Bob and Michelle aren't much for technology; as viewers know they do not have televisions in their home, and strictly monitor the Internet and cell phone use of their children. In the interview, which was done last month, Jim Bob and Michelle discussed how they have struggled to keep the latest technology from hurting their children.
The interview is chock-full of quotes that will make you scratch your head and roll your eyes. For fun and giggles, The Ashley has compiled a list of the five strangest things Jim Bob and Michelle revealed during this recent interview.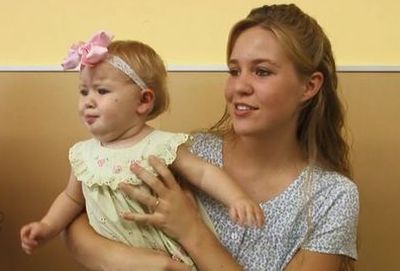 5. Their daughters can have smartphones but their sons can't because it's too risky.
Usually being a Duggar daughter means you get the short end of the stick, compared to the sons. However, this is not the case when it comes to their cell phones. Michelle and Jim Bob say that because there's much more temptation for young men than young women, the boys can't be trusted with fancy phones that have a gateway to naughty InternetLand.
"Young men would have more of a struggle seeing bad stuff, so what we've done with the smartphones that we've had, we've actually locked out Safari and any Internet search at all, and then we've just had basic apps," Jim Bob said. "We have emails and just the basic things on the phones for the guys. But…even on the maps and things there are some ways to see some bad things, and that's a struggle."
How do the Duggars handle this situation? They get their sons "Zack Morris" cell phones!
"For most of the boys, we have actually gone back to the basic, cheap phone—the 1995 phone. All it has is phone calls and you can text on it," Jim Bob said. "Some of our sons have [smartphones] but most of them just have the cheap, basic phones."
And these rules don't just apply to the Duggars' sons; even Jim Bob isn't allowed to have Internet on his phone!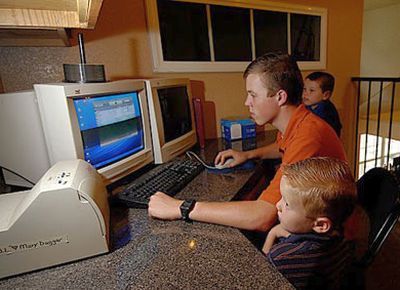 4. If a Duggar kid wants to go on the Internet, their siblings have to stare at them while they surf the web.
Although all of the Duggar family computers have this "Covenant Eyes" software installed on it, and are placed in the family's main room, extra precautions must be taken when a kid/teen needs to go online for schoolwork or research. That means getting a sibling involved to become an "accountability partner."
"We prefer that any research that they're doing on the Internet will be in the main area [of our house] with at least one other set of eyes watching on," Michelle added. "They get permission and then myself or one of my older daughters will punch in the password and let them get on [the computer]," she added.
Michelle said that sometimes, despite all of their efforts to keep their kids off the World Wide Web, the kids have come face-to-face with Internet naughtiness.
"There's going to be temptation and we explain that to them," Michelle said. "Temptations are designed by Satan to distract us from God."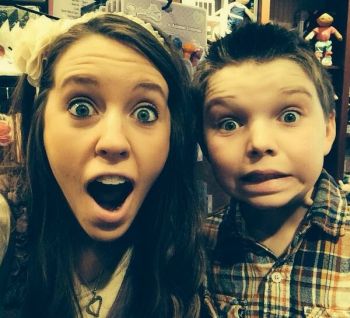 3. They bribe their kids to memorize the Bible.
The Duggars love them some Bible study and they want their kids to love it too, so Jim Bob and Michelle say they pay their kids to memorize chapters.
"We've also put a challenge out to our kids, that if any of them will memorize the whole book of Proverbs, that we will give them $1,000," Jim Bob revealed. "Our son Jeremiah has taken us up on this; so far he's memorized the first 26 chapters. Each one of our children are wise, but I think that's given him an extra measure of wisdom."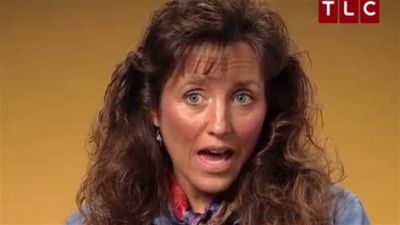 2. Even The Andy Griffith Show is evil.
The Duggars have mentioned that they sometimes indulge by watching wholesome shows such as The Andy Griffith Show on their video projector; however, even happy-go-lucky Andy and the gang are sometimes too risque for the Duggars.
"The Andy Griffith Show is…a very wholesome show, but when a crisis comes up, they leave God out of the equation," Jim Bob said. "They don't pray to God asking for his help. Usually they solve the problem with deceit or manipulation. It's really teaching how to live your life without God. Even though we watch those shows, we usually have a discussion afterward about how things should have been done differently."
And don't even get us started on that wicked Barney Fife!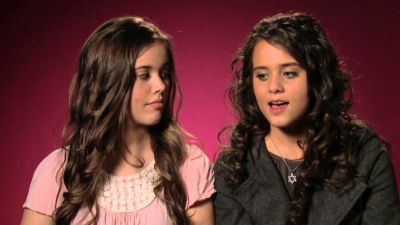 1. Smartphones have the "potential to steal somebody's soul."
Nothing will top this quote, uttered by Jim Bob during the interview. (The Ashley did not make this up for comedic reasons; Jim Bob actually said this.)
The Duggar parents were discussing the importance of limiting Internet availability, especially on their kids' cell phones.
"It so important not to have open Internet that you can go see anything, do anything, any time you want," he said. "Especially now with the smartphones. They can go off by themselves and take it out in a hurry. It has the potential to steal somebody's soul."
Jim Bob said that he prefers to keep his children (and adult children, we can assume) away from the temptation to surf onto an ungodly website.
"It's not that we don't trust our children, but we don't want to open them up to temptation to go and look at bad stuff or go down that path," he added.
This may explain why so few Duggar kids are on Twitter– most don't have access to the Internet.
If you'd like to listen to the interviews themselves, click here and here. (They are quite long and were separated into two parts on the site. The Ashley pulled out most of the good parts for this story. You're welcome.)
(Also, just for the record: The Ashley completely agrees with the Duggars that teens and tweens do not need smartphones,  and that childrens' Internet use should be monitored. However, the reasons why we feel this way are completely different.)
Photos: TLC