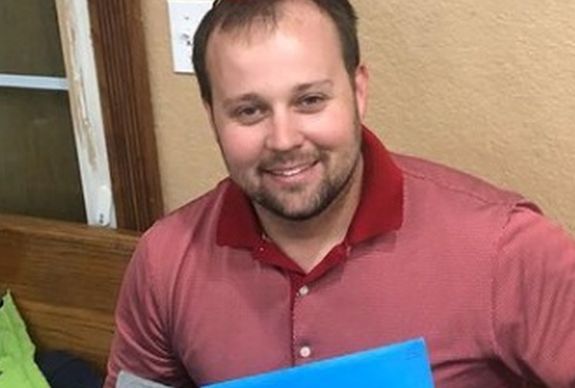 Josh Duggar will soon walk out of the Arkansas detention center he's been sitting in since his arrest on Thursday.
The former 19 Kids & Counting star attended his bond hearing on Wednesday, where details of the accusations against him were revealed. Josh— who is being charged with possessing and receiving child p0rngraphy– had asked the court on Tuesday to allow him to be released on bail so he could care for his pregnant wife Anna and their six children.
Despite the disturbing details of the case against Josh, the judge determined that he could be released on bail— provided he complies with a series of very strict guidelines.
Josh will be allowed to see the six children he shares with Anna. However, the judge stated that Anna must be present while Josh is with the children.
As The Ashley previously reported, LaCount Reber and his wife Maria— who are longtime friends of Josh's parents Jim Bob and Michelle Duggar— have agreed to act as Josh's third-party custodians and allow him to live at their home, since he is not allowed to reside in a house with minor children, including his own. (No minors live at the Rebers' home.)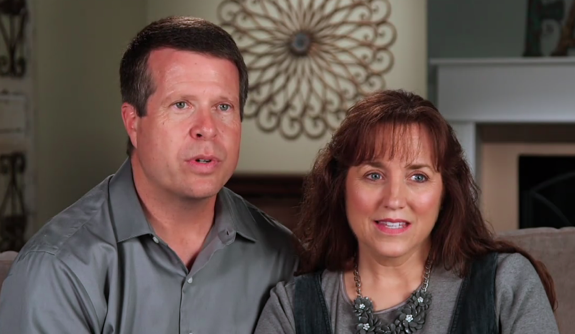 The Rebers confirmed that they were aware of Josh's charges, but not of the specific details (such as how young some of the children in the content were). However, they still agree to act as Josh's custodians.
When asked if she wanted Josh to live in her home, Maria told the court, "My husband has made the decision and I'm here to support that decision."
LaCount stated that Jim Bob reached out to him and asked them to consider doing it, as LaCount has a history of prison ministry. (He stated that he was volunteer chaplain at Washington County jail before the COVID-19 pandemic.)
"When a family is in need and they ask you for help, I think that's something anyone would do," LaCount reportedly told the court.
The judge agreed to release Josh on bond, but issued the following stipulations, and stated very clearly that, should Josh violate these terms, he will be returned to the detention center. The Rebers had to specifically promise that, should they witness Josh violating the terms, their first call would be to Josh's probation officer, not to Jim Bob or anyone associated with the church.
View this post on Instagram
The judge ruled that:
Josh is not allowed to return home, or to the Duggar Family home, as minors reside in both places. He is allowed to see his six kids, as long as Anna is present.
Josh must be monitored using a GPS monitoring system. He is not allowed to leave the Rebers' home except for work, church, education, medical treatment, meetings with his lawyers, or his obligations from the court. Any other activities must be approved by the probation office before he leaves.
He can not look at p0rnography or sexual material of any kind.
He is not allowed to have Smart TVs, Smartphones, computers or gaming systems, and is not allowed to ask the Rebers or anyone in their home for their passwords to devices to access the Internet. He is permitted to have a cell phone that does not have access to the Internet, in case he needs to call his lawyers. (This must be approved by Josh's probation officer, though.)
Josh can't leave the Western District of Arkansas, and must surrender his passport
Josh is not allowed to see any minor children, except his own. He can't have any contact with his minor siblings or underage family members
He can't consume alcohol or drugs, and is not permitted to have a firearm
Josh must abide by all state and local laws
Josh must provide a DNA sample, and appear in court as required
He must sign an appearance bond
Anna has yet to release any public statement concerning Josh's arrest, charges or release guidelines.
As of press time, Josh is still behind bars in Washington County, Arkansas, but he will be released on Thursday. His trial is due to begin in July.
RELATED STORY: Josh Duggar Accused of Possessing Video & 65 Images of Child P0rnography Featuring Kids Ages 5-10: Details of His Latest Hearing (Live Updates)
(Photos: Instagram; TLC)