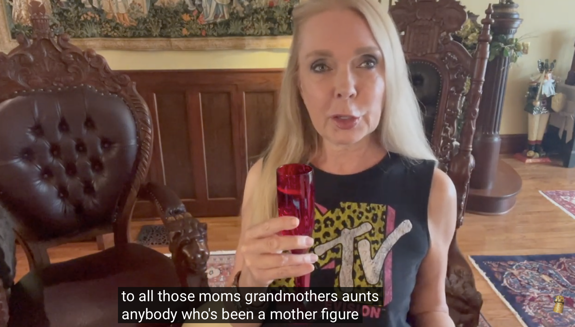 Former Teen Mom OG grandma Debra "Debz OG" Danielsen is kicking off Mother's Day weekend with a tribute to moms and some rambling about the meaning behind a couple of her greatest hits tunes.
For those of you too busy to sit through Debra's latest video offering (or still trying to wrap your mind around her previous smack-talk sesh) The Ashley has provided a run-down of the new video's latest highlights below.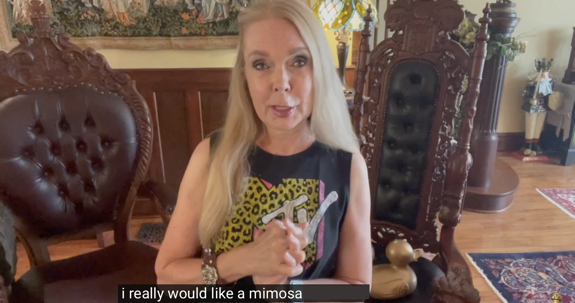 Debra— wearing an MTV T-shirt, naturally— begins her video with a salute to moms and motherly figures and goes on to plug her song 'Time,' like the grandmother-hustler she is. Debra explains that the music video for 'Time' is meaningful because her mother is in it and, although her daughter Farrah Abraham and granddaughter Sophia "weren't available" to be in the video as well, she hired a random stand-in to represent the latter.
(Apparently there was a shortage of Farrah body doubles at the time?)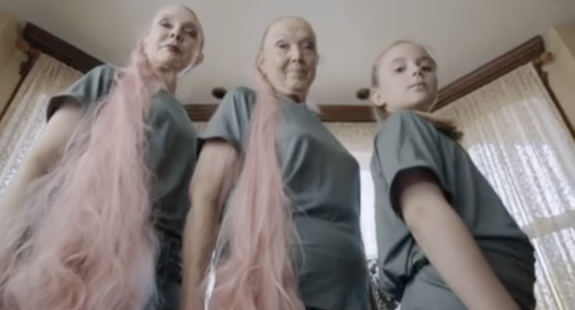 Unlike the 'Time' music video, Debra says there will be four generations celebrating Mother's Day this weekend and if all goes as planned, none of them will be hired stand-ins.
Debra talks about how much her own mother was there for her growing up and she expresses sympathy for those who did not have the same support she had or those who have lost their mothers. She also says many of her fans often tell her they wish she could be their mom.

Later in the video, Debra suggests her fans listen to two particular songs this Mother's Day. The two songs – 'Time' and 'Grandma's Love' – just happen to be by none other than Debz OG herself.
"If you've been going through any bad time and your mom, your aunt or a mother figure in your life helped you get through that bad time.," Debz said.
" … so inspire your children if you're a mom listening to this but most of all, know that your children love you and no matter what – the good, the bad, the ugly, the stuff goes down – love those children," Debra said. "Because look people, we brought nothing into this world, we're taking nothing out of this world but people will go out of this world with us."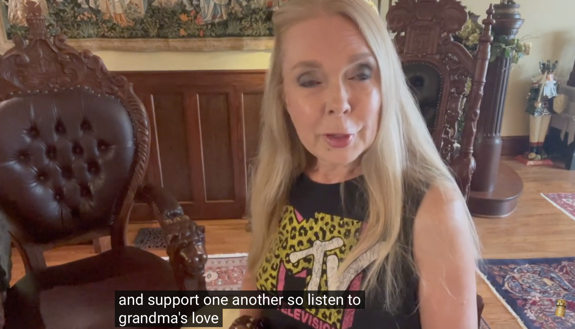 Debra then talks about her own grandmother, a nurse who would "come home and talk about the people who had died, people who had had some sex change operations" and those who "had severe MRSA infections" – ya know, just normal, everyday chats with Grams.
Debra said her grandmother did a wonderful job comforting the people she cared for in the hospital, though Deb admits she happens to be "afraid of hospitals and afraid of medicine and afraid of needles." These phobias clearly skipped a generation, as Deb's plastic-surgery-loving daughter Farrah clearly has no problem with going under the needle/knife in the name of "beauty."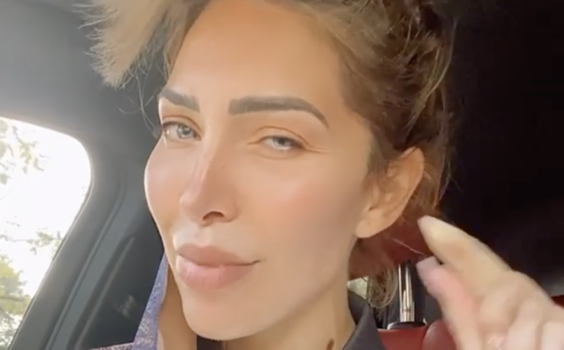 Debz OG rapped wrapped up her video by treating us to a snippet of 'Grandma's Love' and a reminder to reach out to mothers and mother figures this weekend, even if you have to do so via FaceTime due to the individuals being in a nursing home or just "lonely and old."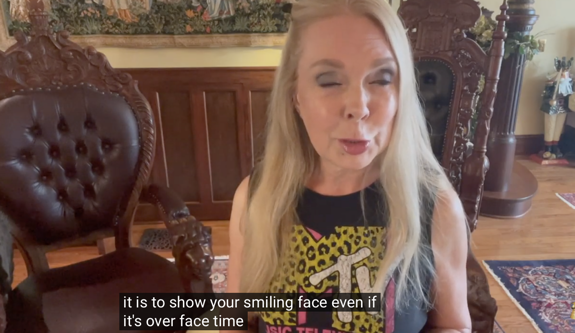 Click here to watch Debra's full Mother's Day tribute and, for those jonesing for some more bangers from Debz OG, you're in luck because she's currently promoting her next fever dream song on TikTok. (Does anyone else think the photoshopped Debz flying through the sky in a convertible is just a little precious? Just me? Ok…)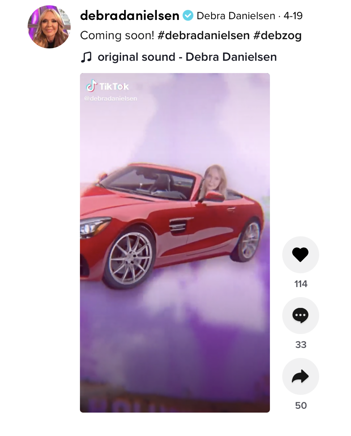 RELATED STORY: Farrah Abraham Slams Daughter Sophia for "Wasting" Her Time & Being "Rude" in Strange Instagram Rant
(Photos: YouTube; Instagram; TikTok)