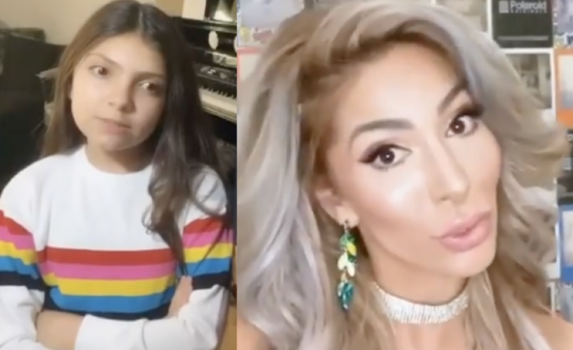 Well, Farrah Abraham may have finally out Farrah-ed herself.
The former Teen Mom OG star is known for jumping on social media to slam her parents, other people's parents, former co-stars/producers, women, looters, a random pet store, the legal system, exes, other reality stars, her alleged haters and many others over the years, (no seriously… we could keep this list going) but this week she found a new target: her own daughter.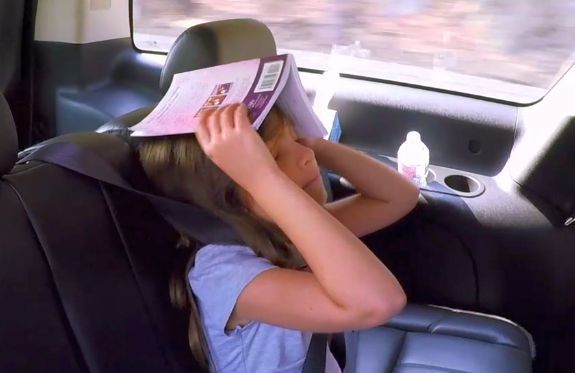 That's right. Farrah did the unthinkable and actually managed to stun some 'Teen Mom OG' fans with her behavior, taking to Instagram to rant about 12-year-old Sophia Abraham. In the lengthy video shared by The Sun, Farrah told her 2.5 million followers that she loves her daughter, but is fed up with the pre-teen being "rude" and not listening to her.
"So the point is I can repeat myself probably like 10 million times and then she still won't even know that I repeated 10 million times," Farrah claims in her video. "Oh and then she'll ask me again. What should she say? Can you repeat it again? Oh and then be rude to me at the same time for wasting my time. It's just a really entertaining circle that I just don't entertain."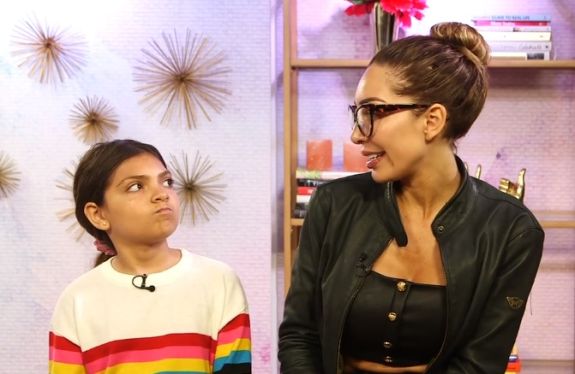 Oh, but Farrah's #SophiaSlam didn't stop there. According to her, Soph is so ungrateful that she can't even bother to replace the toilet paper in her bathroom – an offense that calls for a social media call out, according to Farrah.
" … After I spend probably til like 1 a.m. in the morning doing stuff for my child, you know, then she'll forget, like, toilet paper in our bathroom," Farrah explained. "Oh and then she'll forget towels that are cleaned for her. So then I gotta go walk them upstairs. So yes, it's been super entertaining."
Farrah allegedly also threw in a dig about Sophia "lying" before going on to reveal plans to throw the 12-year-old a "pandemic party" to be streamed on TikTok.
Farrah's bizarre video caught the attention of some 'Teen Mom' fans, who criticized the former reality star's parenting skills – something Sophia herself did less than a year ago.
As The Ashley told you in August, during an episode of Farrah and Sophia's Abraham Gals podcast, Sophia asked her mom to stop talking to the media about the bodily changes she is going through. After Farrah seemed to brush off Sophia's request in the clip, Sophia went on to accuse her mom of not respecting her privacy and frequently embarrassing her.
(The incident Sophia was likely referring to in the podcast occurred in January 2020 when Farrah for some damn reason revealed to TMZ that Sophia was in therapy and had "started having [body odor]" and growing "armpit hair.")
During the podcast, Sophia told her mom that the public didn't need to know these details.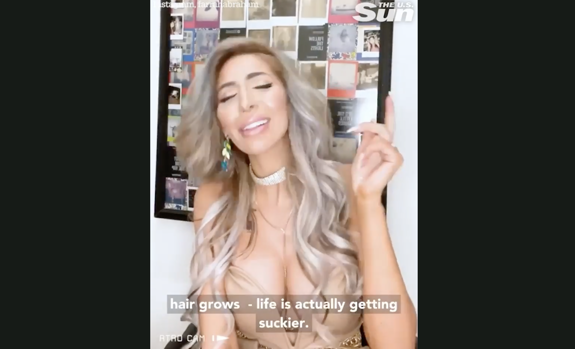 "Not one single person on this earth would talk about their child growing armpit hair!" she told Farrah, who remained unfazed, insisting that puberty is something that does, in fact, need to be discussed publicly.
"It's embarrassing and awkward," Sophia continued. "It's embarrassing to talk about it and spread it all over the whole world! … Privacy. Clearly you do not respect that. You are not good with privacy."
That, among other things…
RELATED STORY: 'Teen Mom OG' Dad Ryan Edwards Calls Taylor McKinney a "Punk B*tch" After Taylor's Reunion Fight with Larry Edwards; Says Being Let Go From Show Was "Blessing in Disguise"
(Photos: Instagram; MTV; The Sun)