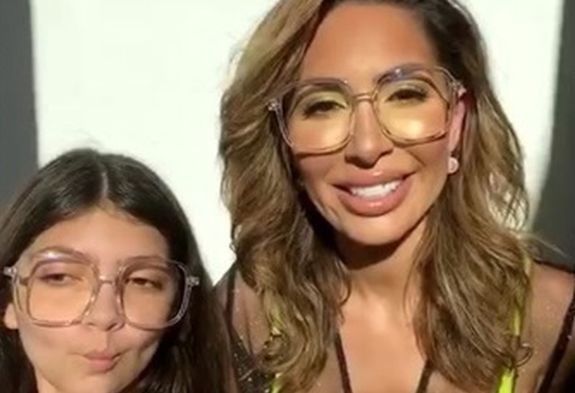 It's time for your weekend dose of "WTF? Farrah!"
In a new interview with Us Weekly this week, the former Teen Mom OG revealed that she has already had the "sex talk" with Sophia her 11-year-old daughter Sophia. While it's not uncommon to talk to pre-teens about the "birds and the bees," Farrah's reasoning for having the discussion is quite unusual.
The Backdoor Teen Mom told the magazine that she was forced to have the sex talk with Sophia early because the parents of her daughter's friends weren't doing their jobs…or something.
"Kids all like to do sleepovers and some of her friends have older siblings, um, yeah, I definitely had to do a talk with the parents after what I heard," Farrah said. "To be honest with you, it's really only been prompted by all the other parents not really having those talks [with their boys about] what is proper."
"That has kind of sped up the conversations that I have to have with my daughter, because of boys in her age group, and or, at her sleepovers with her girlfriends who have brothers."
Farrah claims that the other parents have appreciated that she was able to show them proper parenting tools.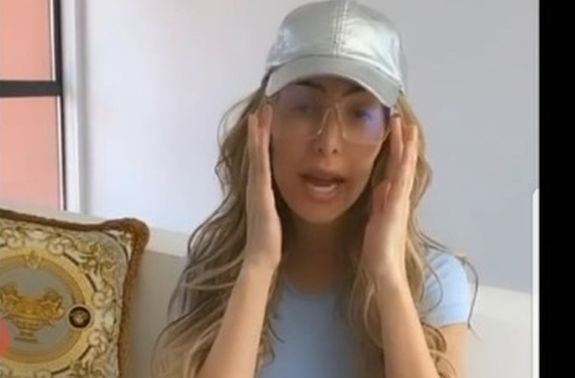 "The parents have really, most of the parents were all older than me. So they have really honed in on their responsibility," she said. "They're like, 'You know what? We let it go. We appreciate you stepping in. Thank you'."
She then reminded everyone that she's a great sex educator, due in part to all of those times she's "public spoke" about sex.
"I'm all for talking about sex education. I've done that for national campaigns. I've public spoke to people [and] maybe one day I'll be at Sophia's high school, giving them the talk as they graduate," Farrah said/threatened. "I feel comfortable and others feel comfortable. And that's why I get paid a lot of money to talk about no shaming for women."
In another interview with the magazine, Farrah defended her own actions against Sophia. Last month, she posted a video on TikTok in which she can be seen (playfully?) whacking her daughter with a variety of items, and waving a boxed vibrator in the kid's face.
AS.YOU.DO.
Farrah defended posting the video by stating she was just being a cool mom.
"That was an online trend … about doing quirky things and hitting people in the face with [stuff]," she told Us Weekly last week.
(In the comment section of the post, Farrah told nay-sayers that they're just out of touch with what the cool kids are doing on the Interwebs, writing, "Ya'll it's a @tiktok trend WAKE UP!")
In her interview with Us Weekly, Farrah then bragged (in her signature "Farrah Speak" way) about her mothering skills.
"I don't really feel like I can be shamed when I protect my child," she said. "I educate my daughter. We have so much fun on TikTok. … I think I'm doing pretty great."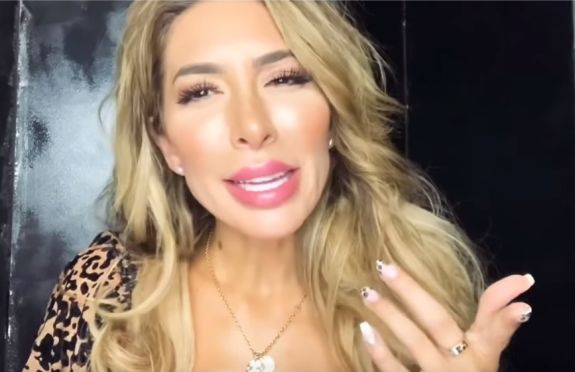 "I think I'm doing pretty great. I mean, I'm cool to mom's shame 'cause I'm the toughest mom. I can handle it, but I also really just don't play into that because I protect my child."
RELATED STORY: 17 Weird Claims Farrah Abraham Made in Her New Video: Blasts 'Teen Mom' Stars, Blames Bristol Palin for Everything & Then Ironically Bashes Women Who Bash Women
(Photos: Instagram, YouTube)