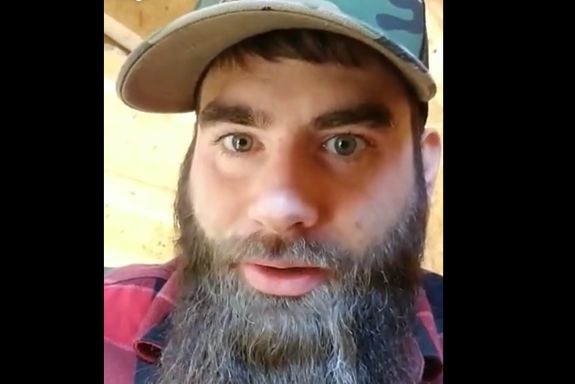 David Eason was back in a North Carolina courtroom on Monday, answering to two charges he obtained last month after some on-The-Land hi-jinks caused him to get arrested (for the second time in one week).
Mr. Jenelle Evans went before the judge in Whiteville, North Carolina, at 9 a.m. EST, The Ashley can confirm. (The Ashley's court source tells her that Jenelle was not allowed to "stand by her man" in the courtroom.) David is facing one misdemeanor count of Communicating Threats and one misdemeanor count of Assault With a Deadly Weapon.
The Ashley can confirm that David did have an attorney present to represent him, whom he hired. This is important, due to the fact that it was recently revealed that Jenelle and David are struggling financially, with a $46,000 tax lien placed on them last month. (It is not the same attorney who represented Jenelle or David in their 2019 CPS custody case, though.)
Both of David's charges stemmed from an incident on The Land last month in which Jenelle's friend James Spivey claimed he had his life threatened by and was pistol-whipped by David when he went with Jenelle and his partner to fetch some of Jenelle's stuff during one of her temporary breakups with David.
As The Ashley previously reported, David later filed charges on James, claiming that James hit him with a railroad spike coat rack (as you do). James was charged with Assault with a Deadly Weapon and had his court date on Monday as well. He was appointed an attorney to represent him, a court clerk confirmed to The Ashley.
Both James and David had to appear, and the court ordered that David be fingerprinted. (The Ashley is not sure if that was done on Monday, or will be done at a later date.)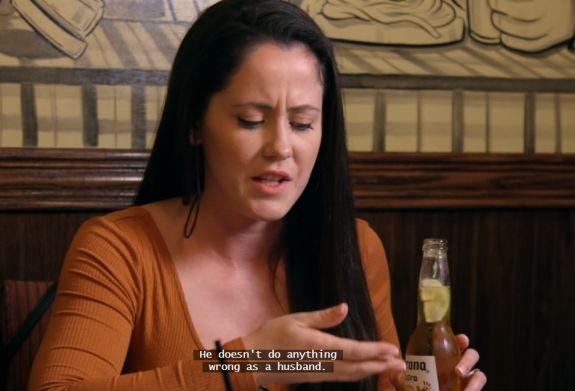 David's was the first case heard for the day, with James' case being heard just two cases later.
"It was very cut and dry today," a court source tells The Ashley. "They were both in and out."
Both cases were continued until Wednesday, July 29, and both James and David are scheduled to go before the judge again on that date. (From there, it will be decided if the cases will go to trial or be dropped, the Court Clerk told The Ashley.)
That won't be David's only upcoming trip to court this month, though. He is also due in court in nearby New Hanover County, North Carolina, on July 28, to answer to a misdemeanor charge of Injury to Personal Property and one charge of Tampering with a Vehicle. Those charges stem from an incident that occurred in 2018 in which David "self-towed" a stranger's truck that he felt had parked too close to his boat.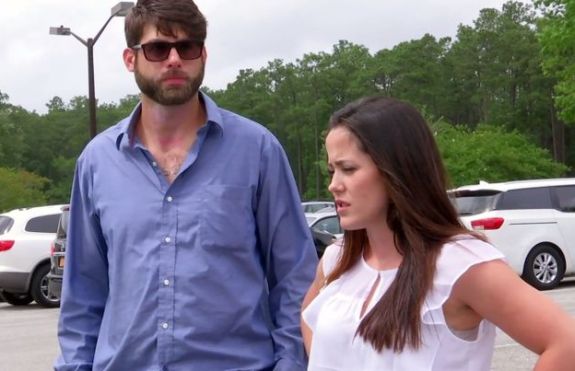 The Ashley will update this story when more information is available.
RELATED STORY: Former 'Teen Mom 2' Dad Nathan Griffith Cries Out for Help Getting Son Kaiser Away from David Eason; His Ex Jenelle Evans Accuses Nathan of Only Pretending to Care About Kaiser
(Photos: Instagram, MTV)