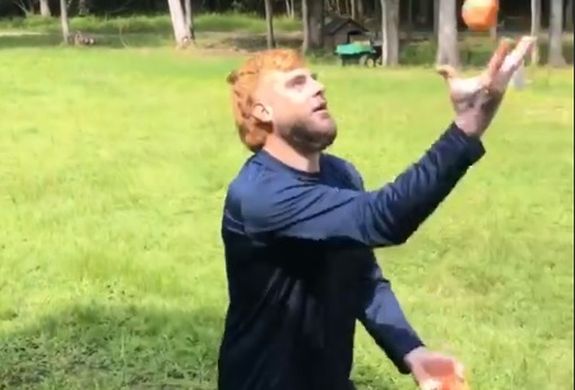 From juggling multiple court dates to releasing multiple strange music videos, the stars of the 'Teen Mom' franchise (both past and present) have been keeping themselves busy lately!
In an effort to get you up-to-date on the latest 'Teen Mom OG' and 'Teen Mom 2' news, The Ashley brings you the Teen Mom News Pile. Here are some of the major (and minor but interesting) 'Teen Mom'-related things that have happened over the last week or so…
David Eason's latest run-in with the law reveals he has a revoked license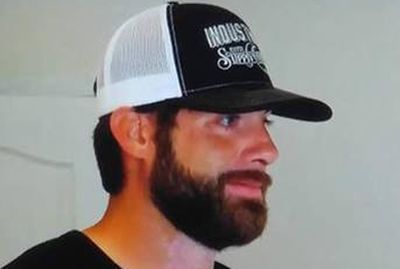 It appears Jenelle Evans will be "driving Mr. Eason" for the next few months. David no longer has a valid drivers license, but he does have yet another court date! '
According to a court clerk for Columbus County, North Carolina, David was pulled over on July 13 for speeding and was found to be driving with a revoked license. The clerk confirmed to The Ashley that David was written up for both offenses (the speeding being an infraction, the driving on a revoked license being listed as a "Traffic" offense).
David— who is due in court twice next week for other offenses— is also scheduled to go before a judge for the Revoked License offense on October 30. (The clerk of courts confirmed to The Ashley that, should David hire a lawyer, the lawyer may be able to appear on his behalf; however, the clerk stated that it does not appear David has hired a lawyer for this particular case…at least, not yet.)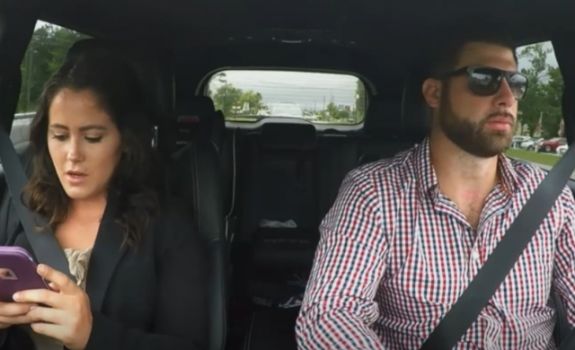 As to why and when David had his drivers license revoked, the clerk stated that the info is sealed by the DMV; however, the clerk noted that David's license was not taken away due to him being charged with an offense related to Driving Under the Influence.
According to clerk, a North Carolina resident's drivers license can be revoked for any number of things, but most likely is due to unpaid traffic tickets, or not showing up for court for traffic offenses. (The Ashley is not stating that is why David's was revoked, though.)
The North Carolina DMV website states that, "if a [person's] driver's license is revoked, their driving privilege is terminated and can only be reinstated if they meet eligibility requirements and any conditions or terms set forth in a hearing by the N.C. Division of Motor Vehicles."
Debz OG announces (while wearing a see-through dress and thong) that she is releasing four new music videos.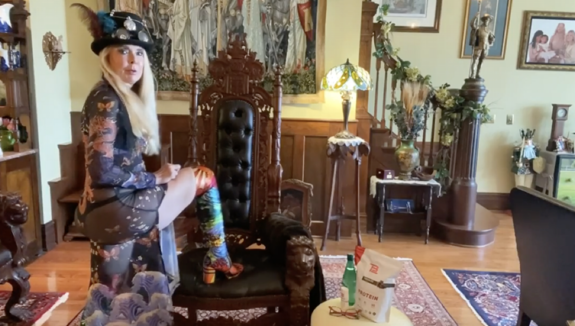 Former 'Teen Mom' grandma and music icon (in her own mind), Debra Danielsen (aka Debz OG) revealed this week she's giving her fans a treat for the ears and eyes with not one, but FOUR new music videos set to be released soon.
First, one of Debz' "lewks" from her new song "Side Hustle" must be discussed. She is seen sporting a completely see-through dragon dress and black thong with a steampunk hat and sunrise knee-high boots, naturally.
Debz OG described the new tune as a "bounce, bounce, bounce, boom-boom, all about working on a job that takes everything and like, sucks the life out of you and you're giving it your best, you're doing the best you can, but ya know, you just work for people who don't appreciate you."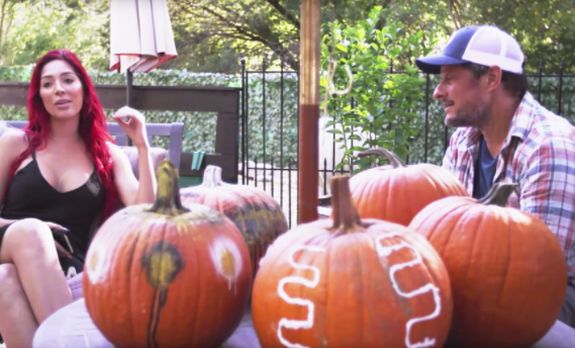 Debz OG also spoke on the upcoming video for "White Woman's Rap," which she hopes will "go well."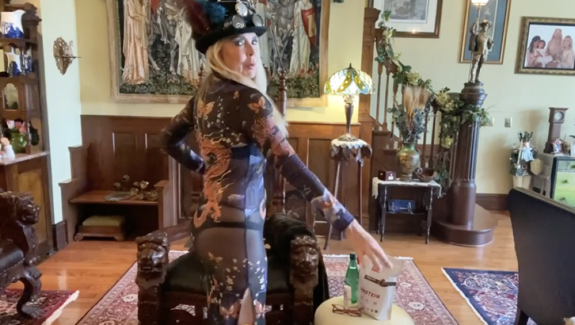 " … Ya know, it's kind of like White Men Can't Jump," she explained. "The statement here is, ya know, Debra has some rapping in her because she likes to tell stories and she likes to talk about things that she's been through in her life. Why? So that I can share that with you to inspire you, because no matter how sh**ty life gets and no matter how many bad things happen to you, if you stick to it, if you have tenacity, if you get out there and have a can-do attitude, I know you can do it."
She also told fans to expect a video for her previously released tune, "Grandma's Love," and if the video is anything like the song itself, it will certainly leave an impression.
Hear Debz OG dish about her latest projects below!
Amber Portwood quits social media in a huff…and then returns almost immediately.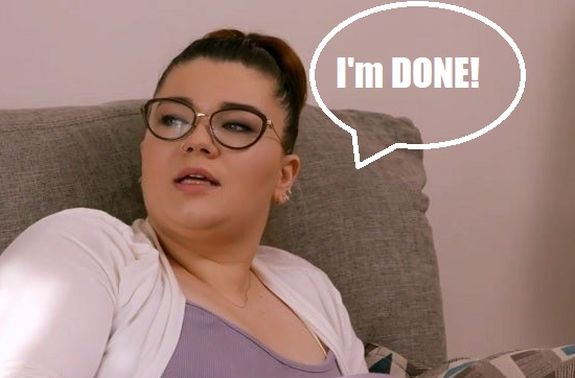 Amber uttered her infamous saying, "I'M DONE!" on social media recently, stating that she was quitting social media (except to post clickbait, of course) for her "health and mental stability."
"I will not be a part of this anymore," Amber wrote in a rant posted on July 17 that has since been deleted. "The negativity from social media is not acceptable in my life for the time being. I tried to come back and be nice but it's not worth the time ATM."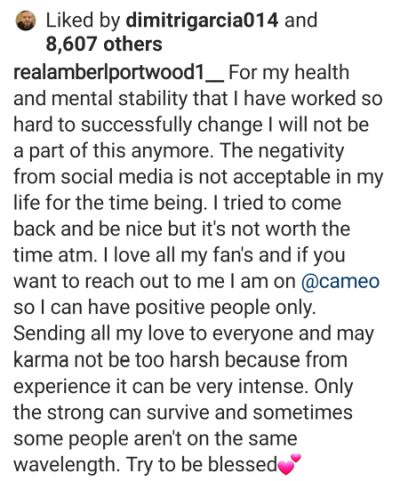 Three days later, though, Ambie was back on The IG, posting a selfie, along with the caption, "#ImStillHere #Blessed."
View this post on Instagram
Her Belgian boyfriend, Dimitri Garcia— who lays the online love messages on thicker than a 'Teen Mom' girl's booty after one of Dr. Miami's signature Brazilian Butt Lifts— swooped in to welcome his American girl back to social media.
"You are not only beautiful from the outside but especially from the inside," Dimitri wrote in the comment section of Ambie's post. "Live for yourself and not for the negativity and jealousy of people. Act as you wish. it is your choice not that of others. I love you and I'm sure that because the person I know is an amazing person. I love you baby love."
On Tuesday, Dimitri also gave his social media followers an update on his return to America. (Although he had originally said on Instagram that he would be back in the States with Amber before his birthday on July 6, he was still in Belgium at press time.)
"Time has not separated us, but on the contrary has strengthened our confidence between us but above all our love. You are beautiful my baby love and not only from the outside. I love you and we'll be together soon, I promise ❤ #love#together"
To catch up on more recent 'Teen Mom' stories, click here!
(Photos: Instagram; MTV)