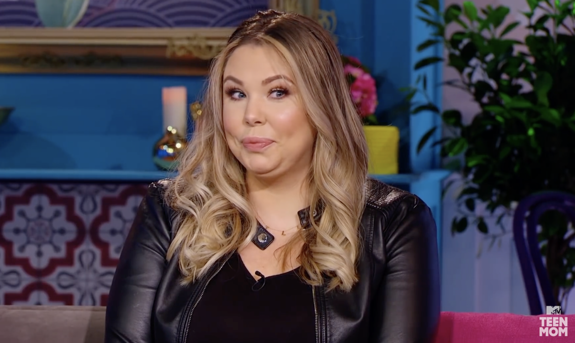 From not talking about their legal issues to being outspoken about their financial issues, the stars of the 'Teen Mom' franchise (both past and present) have been keeping themselves busy lately!
In an effort to get you up-to-date on the latest Teen Mom OG and Teen Mom 2 news, The Ashley brings you the Teen Mom News Pile. Here are some of the major (and minor but interesting) 'Teen Mom'-related things that have happened over the last week or so…
Kail Lowry has a mystery court date.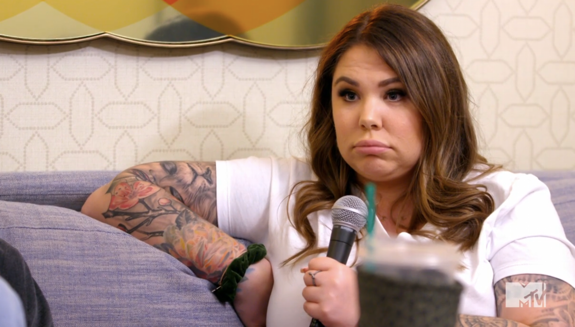 On Monday, Instagram user @wadamelen discovered an arraignment date set for January 2021 for Kail in Delaware's Family Court, but the 'Teen Mom 2' star has remained tight-lipped about the reason for the mysterious court date.
While Kail has had her share of Family Court dates over the years (usually to battle one of her assorted baby daddies for custody, last names changes, etc.), this court date appears to be quite different, as it's an arraignment, which indicates someone (or something) is pressing charges against Kail for something.
However, due to the case being heard in Family Court (as opposed to Criminal or Civil Court), more details are currently unavailable.
A New Castle County clerk told The Ashley that "details of family court cases are kept more private than other courts." At press time, The Ashley has been unable to find any indication so far that an arrest actually took place, and no mugshot is available. (However, it appears that the state of Delaware does not release its mugshots, which is why The Ashley was unable to obtain the mugshot of Kail's baby daddy, Chris Lopez, when he was arrested last year.)
Surprisingly, Chris has remained silent on the arraignment, even when asked about it on Instagram by his followers on Monday. Kail currently has a protective order against Chris, so it's possible that this could be in relation to this, or it's possible that Chris has filed a protective order against Kail.
According to court records, Chris is currently on probation until August 2021.
Kail is due to appear in court on January 21, 2021. The Ashley will update this story when more information is available.
Devoin Austin calls MTV out for not paying him enough, a week after his baby mama Briana DeJesus complained about her salary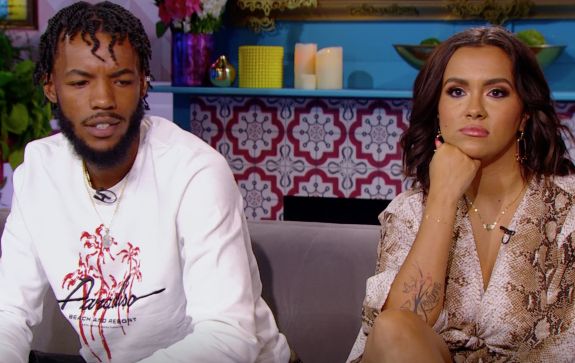 Last week, Briana blasted MTV on Twitter, stating that she wasn't paid enough "to be treated like s**t" by the network. This week, it was her baby daddy, Devoin Austin's turn to call out MTV for not throwing enough cash his way.
Devoin— who shares daughter Nova with Briana— aired his grievances with MTV on social media on Tuesday, seemingly threatening the producers that he'll quit the show.
"Ion think this show understand the depths of ima be the same ni**a financially I am today, but yet a lot more at peace with or without them bc they don't pay me enough," he tweeted. "So they better figure out what's more important or what they want.
"MTV finna have to find another young black brother to disturb his peace. And I will be the guy to constantly remind dudes this ain't worth it…I'll prosper without them bc they clearly ain't in my best interest by any means."
On Instagram, he expressed similar sentiments.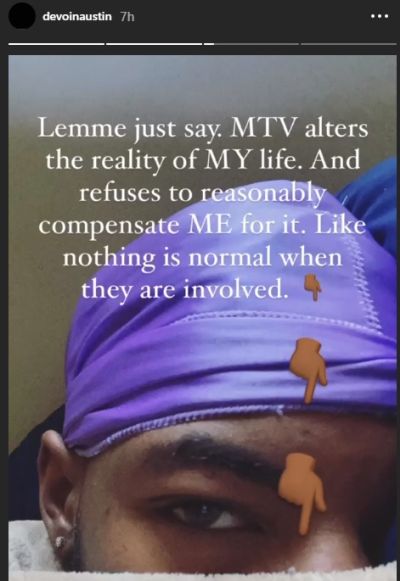 "Lemme just say MTV alters the reality of MY life," he wrote. "And refuses to reasonably compensate ME for it. Like nothing is normal when they are involved."
One day earlier, he shared one of Briana's tweets (in which she stated that she didn't need to be on 'Teen Mom 2' anymore because she already made enough money from the show to purchase herself a house). He seemed upset that Briana has been cashing big checks from their time with MTV and he hasn't.
"LOL Tell me about it!" he captioned a screenshot of Bri's tweet. "They sure never gave ME no house money let alone car money lol…All capppp aside, I could go without my MTV check and be the same person I am today! Let's do it…"
Devoin is just the latest in a long stream of 'Teen Mom' cast members to declare that they're leaving the show. To date, though, only Adam Lind and Bristol Palin have followed through with their claims and actually quit the show.
Debz OG convinces Sophia Abraham to participate in music video.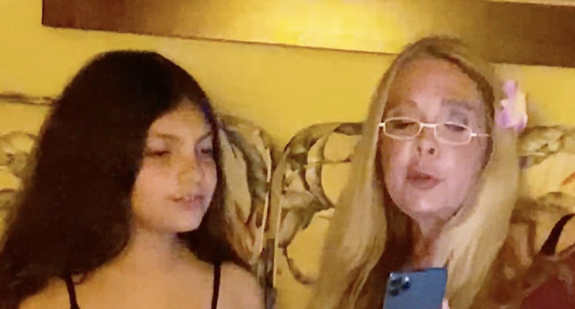 For those wondering what it takes to get an 11-year-old child to willingly appear in her rapping grandmother's low-budget music video, the answer is a global pandemic and seven months of quarantining, albeit sporadically, with Farrah Abraham.
That's right, folks. In the music video for her (sure to be a hit) song "Grandma's Love," former 'Teen Mom OG' grandma/current self-proclaimed rap superstar Debra "Debz OG" Danielsen traded her leather shorts and street dancers for a slideshow and a blink-and-you-miss-it sit down with her granddaughter Sophia Abraham, in which they lip-sync lyrics read from a cellphone.
Some of the highlights from the video – apparently made as a birthday gift to Sophia… just as every 11-year-old would want – include a clip of Sophia on a video call, surrounded by a collection of random toys in a very seance-adjacent setup.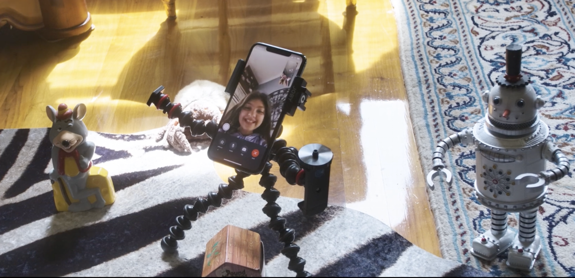 We also get a myriad of Sophia's happy faces throughout the years, while getting to see clips of her doing fun things like climbing a ladder to clean gutters.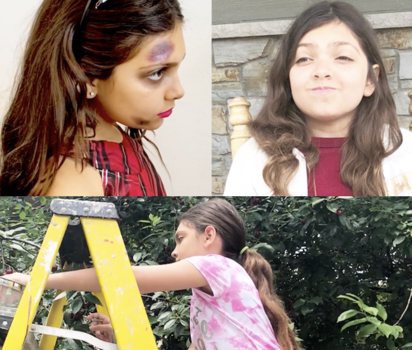 One of the "happy faces" Sophia serves in the slideshow/music video/masterpiece happens in the company of a cultural appropriating Farrah. No surprise there.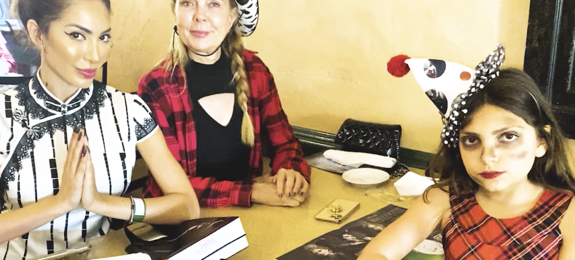 "Grandma's Love" is an earworm that will stay with you long after the song has ended and you've thrown your phone/laptop into a large body of water. Seriously, I shouted into a pillow, ran around the block and had a good cry (or three) and it's still running through my head on a loop.
The worst part? Once the automated captions have pointed out to you how much it sounds like Debra is saying "tickle farts" when in fact she's saying "tickle fights," you'll notice it every time.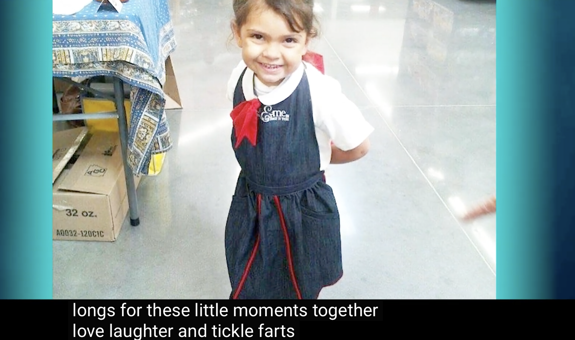 Check out "Grandma's Love" below!
RELATED STORY: 'Teen Mom: Young & Pregnant' Star Ashley Jones Seemingly Confirms She's Engaged to Baby Daddy Bar Smith (Again); Talks About His Eyebrow Tattoos, Her Plans After MTV & More
(Photos: YouTube, MTV, Twitter, Instagram)