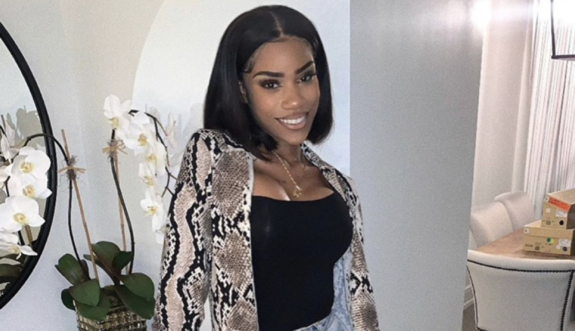 Ashley Jones took to Instagram on Monday for a Q&A with fans, during which she confirmed her engagement to baby daddy (and former fiancé) Bariki "Bar" Smith, revealed where she sees herself in 10 years, how Teen Mom: Young & Pregnant has changed her life and, most importantly, how she really feels about Bar's sweet eyebrow tattoos!
As fans of 'Young & Pregnant' may remember, Ashley and Bar first became engaged during Season 1 of the show. Despite going through a public (and messy) breakup in May 2019, the two have since reunited, leaving many viewers wondering how the two were able to put their issues behind them.
During the Q&A, a fan asked Ashley if she ever saw herself resolving issues with Bar's mom, to which Ashley candidly revealed she is learning to respect and support her "husband" (more on that in a moment) by "simply shutting up sometimes," adding that she doesn't "always need to be involved" and she's "okay with that." She elaborated more on this topic when responding to another fan.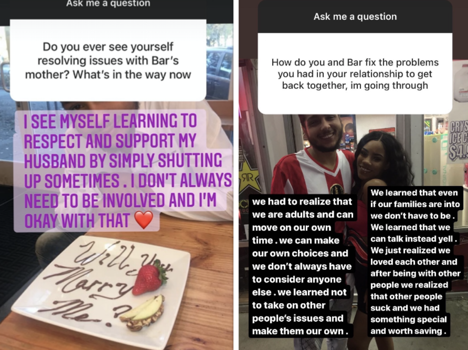 " … We learned not to take on other people's issues and make them our own," she wrote. "We learned that even if our families are into [it,] we don't have to be."
As for Ashley calling Bar as her husband, when asked by another fan if she and Bar planned to tie the knot soon, Ashley opted not to give a straight answer (most likely because her MTV contract forbids her from spilling tea that will be featured in the upcoming season of her show). Instead, Ashley replied with a photo of her hand with an engagement ring on it.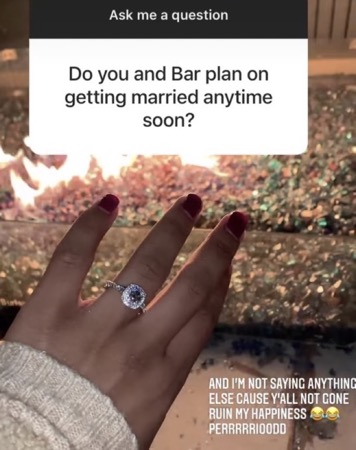 "And I'm not saying anything else cause y'all not gone ruin my happiness," she added.
One thing Ashley's not super-happy about? Bar's eyebrow tattoos. (Bar has "NORM" inked over his left eyebrow and "YR474" over his right eyebrow. Ashley told a fan that, while she wishes Bar didn't have any facial tats, she's accepted it.
"It's his body. He had his reasons," Ashley responded. "I have to respect that."
When asked if she was only with Bar because "that's the only way he'll stay in [her] daughter's life," Ashley confirmed that isn't the case.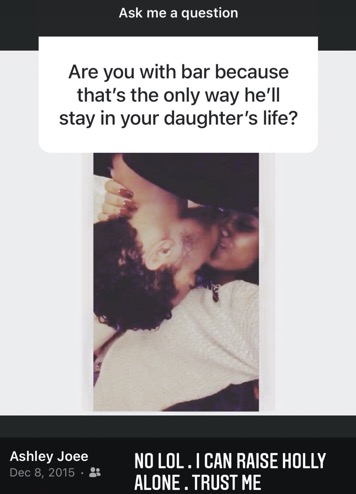 "No lol," she responded. "I can raise Holly alone. Trust me."
She went on to claim that she has "a wonderful support system," though Ashley told another fan she isn't ready to have more kids for at least another "5 years or so."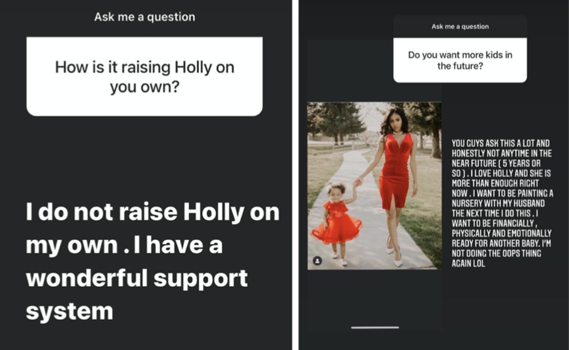 "I love Holly and she is more than enough right now," Ashley said. "I want to be painting a nursery with my husband the next time I do this. I want to be financially, physically and emotionally ready for another baby. I'm not doing the oops thing again lol."
Ashley, who runs an online boutique as well as an online smoke shop, revealed she is currently in school, but that doesn't mean she isn't trying to keep her reality TV career going in the meantime.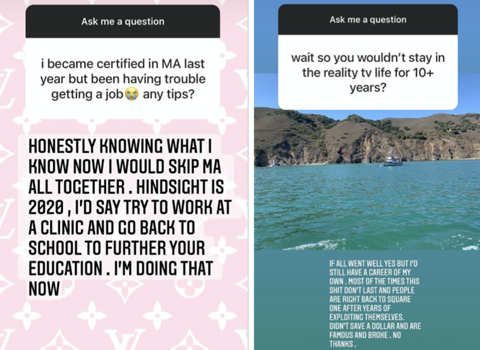 " … Most of the times this s**t don't last and people are right back to square one after years of exploiting themselves," she said. "Didn't save a dollar and are famous and broke. No thanks."
Ashley said 10 years from now she sees herself married, happy, healthy, living in a nice house and having a career "that is not dependent upon ratings or likes."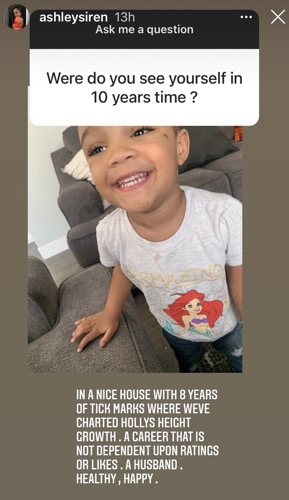 Ashley, who is set to return for Season 3 of 'Young & Pregnant,' said if her daughter Holly ever asks to see the show, she'll allow it. When asked if her experience on the reality series has been a good one, Ashley stated "yes and no."
(This is obviously a very different answer than she gave on social media in June 2018, when she declared that starring on 'Young & Pregnant was "by far the worst decision" of her life.)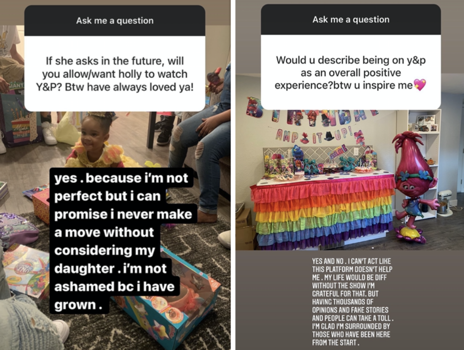 "I can't act like this platform doesn't help me," she continued. "My life would be diff without the show I'm grateful for that, but having thousands of opinions and fake stories and people can take a toll. I'm glad I'm surrounded by those who have been here from the start."
Ashley, Bar and the rest of the 'Young & Pregnant' crew will be back for a third season, which is currently being filmed.
RELATED STORY: EXCLUSIVE! 'Teen Mom: Young & Pregnant' is Coming Back After All! Here's How Season 3 Will Work
(Photos: MTV; Instagram)