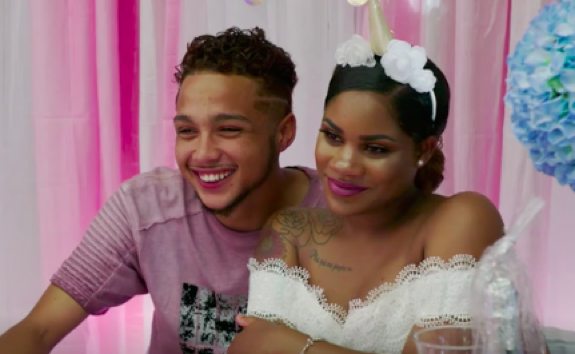 Teen Mom: Young and Pregnant's Ashley Jones and Bariki "Bar" Smith broke up last week, but over the weekend, things between the formerly engaged MTV reality stars went from bad to downright nasty!
The couple closed out the weekend by calling each other out on social media and, in Bar's case, getting eyebrow tattoos (as you do…)
Starcasm managed to snag most of the couple's tweets before they were deleted, which gave 'Teen Mom' fans a look into the exes' very broken relationship.
After taking to Twitter to call her baby daddy fake, Ashley went on to also call Bar out (in now-deleted tweets) for not paying rent, not having a job, busting out the window of her car and for spending his days playing Fortnite on a gaming system that she allegedly gifted him for Father's Day.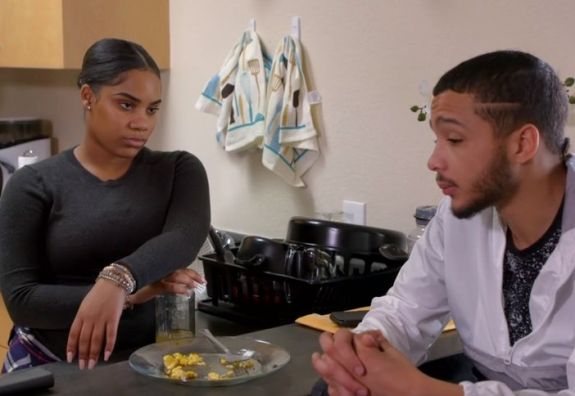 Ashley also claimed to be helping Bar out financially. (Hey– those eyebrow tattoos aren't gonna pay for themselves, after all!)
"Not to mention the fact that I'm still loaning you money to this day,' Ashley wrote.
"Still helping you figure s**t out to this day. I never left you in the f**king dust. I gave you my f**king SOUL b****h for the last 4 f**king year. I had our f**king child," another now-deleted tweet read.
As 'Young and Pregnant' fans know, Ashley and Bar are the parents of daughter Holly, who turns two in September. Ashley seemed especially angered when Bar allegedly brought their daughter into the argument.
"And then you tell me you regret having a kid by me," she wrote. "I give my life to our child. I give my heart to our child. I spend all the time I can when I'm not working or at school. All you do is keep her for me no work, no school. So I buy diapers and put gas in your car," she continued.
Later, Ashley tweeted that Bar wouldn't even watch Holly while she was mourning the death of her grandmother. Instead, she claims, he opted to use his time for other purposes…such as getting tattoos above his eyebrows.
Bar's now sporting fancy "NORM" and "YR474" tattoos above both of his eyebrows. Ashley was certainly not a fan…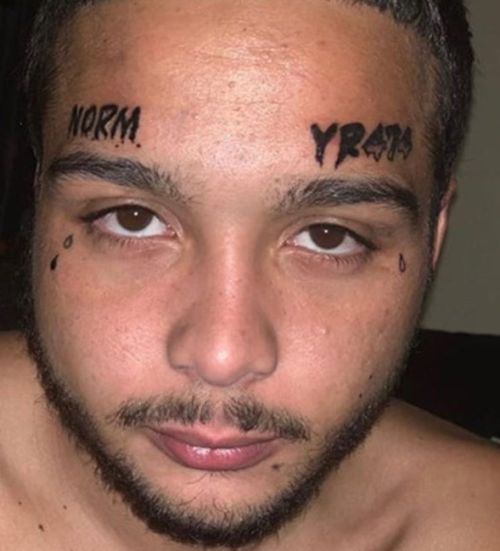 "[Bar] couldn't even keep our daughter while I dealt with the death of my grandma and now instead of coming to get her he's going to get a tattoo 😂😂 but I'm always the bad guy," she wrote. "And this b*tch a** ni**a wanna talk about me not being loyal and a hoe. B*tch bye. I stayed with you through everything and all I asked was that you get a f**king job and education. I was too loyal cause you been not helping me handle business.
"I tried to stay quiet. I tried to save face but now you wanna publicly disrespect me as I make preparations to bury my grandmother 😂 so then let's tell it all," she added, continuing to lower the boom on Bar.
"You never even had the decency to tell me when you didn't have your half of the rent," Ashley wrote. "We lived in that apartment for almost a year and you paid rent 4-12 of those f**king months. Not to mention when we broke up you moved out didn't help with the baby and didn't help with no one bill after you busted the windows out of my car."
After Ashley's rant (which she deleted to "be the bigger person"), Bar provided a response in which he condescendingly supported the mother of his child.
"I hope she finds peace in her mind after this twitter rant you gotta let people get it off their chest sometimes tell yo truth baby girl go ahead," he wrote.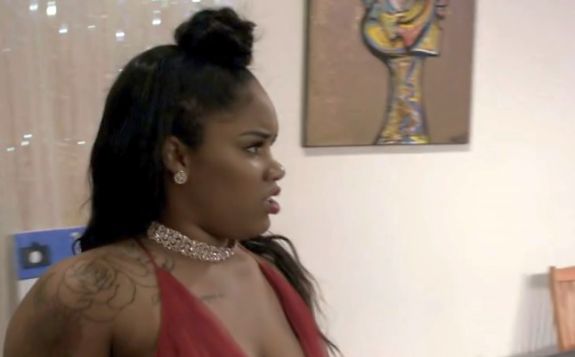 Last week, he tweeted that he will soon have his own place to live, a job, and a place in an independent study program.
Finally gone have my own place within the next two weeks 🙏🏽 and I hope this job I'm talking to works out which seems like it will 🙏🏽

— Bariki Smith (@BarikiSmithMTV) May 13, 2019
Starting independent studies today to

— Bariki Smith (@BarikiSmithMTV) May 13, 2019
As The Ashley previously told you, MTV renewed 'Teen Mom: Young and Pregnant' for a second season last year and most of the girls reportedly began filming in December. That being said, viewers can probably look forward to watching the details of Ashley and Bar's breakup unfold when the show returns—the details that didn't already end up on Twitter, that is.
(Photos: MTV, Twitter)