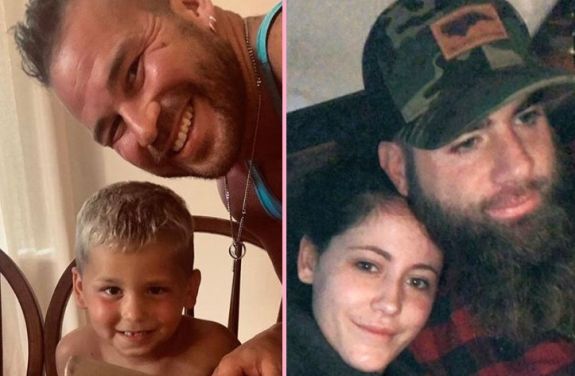 Nathan Griffith stirred up quite a swampy situation on Monday night when he posted several tweets expressing his panic over his son, Kaiser, being around his ex's husband, David Eason.
In the now-deleted tweets, Nathan— who shares Kaiser with Jenelle Evans— revealed his frustration with the Emergency Services Department for Columbus County, North Carolina, as well as social services and the justice system in general. He was upset that Kaiser is still allowed to be around David, despite his past accusations of alleged abuse and David's recent charges (which include an Assault with a Deadly Weapon charge).
One day later, Jenelle fired back at Nathan via Twitter, stating that her ex is just "playing pretend" when it comes to caring about Kaiser (who turned six on Monday).
Nathan— who has accused David of abusing Kaiser in the past— demanded Jenelle and David talk about the signs of alleged abuse Nathan claims have shown up on Kaiser over the years.
"How do you explained marks on my son's back, black eye, whip marks on his rear end, continuous police investigation," Nathan tweeted. "Charges against David Eason for multiple violence and aggresive behavior…NOTHING HAPPENS. What am I supposed to do besides being a panic[ked] parent!
"Since NOOOOO one is hearing I will say this. [Columbus County Emergency Services] will not help, social services tried their hardest but NOOO one listened…makes me realized there is something wrong with the justice system."
(When referencing Social Services trying to help him, Nathan is likely referring to the events of last summer, when all of Jenelle and David's children were removed from their home and care. The kids were returned on July 4, 2019, after the case against Jenelle and David was dismissed.)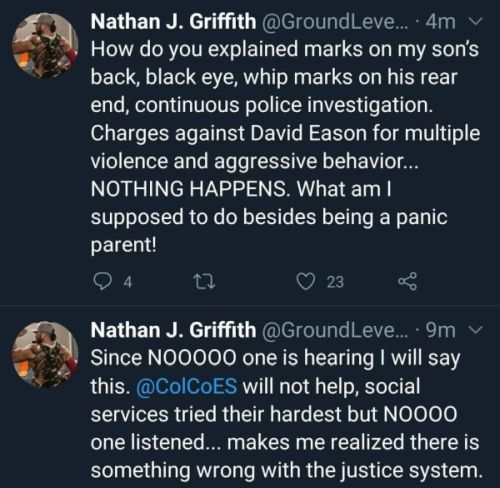 As The Ashley previously reported, Jenelle got back together with David despite announcing that she was leaving him earlier this month, following his arrest for Assault with a Deadly Weapon and Communicating Threats against her former friend James Spivey, who claims David pistol-whipped him and threatened his life when he came to The Land with Jenelle to fetch her stuff and kids.
In her own series of tweets posted on Tuesday, Jenelle first explained (via a not-so-fun "Fun Fact") why she got back with David.
"Fun Fact: Emotions change everyday," she wrote. "Don't get 'hung up' on feelings like 'she's sad' or 'she's angry' or 'she's leaving him!' Because the next day a person can feel completely different. #Truth."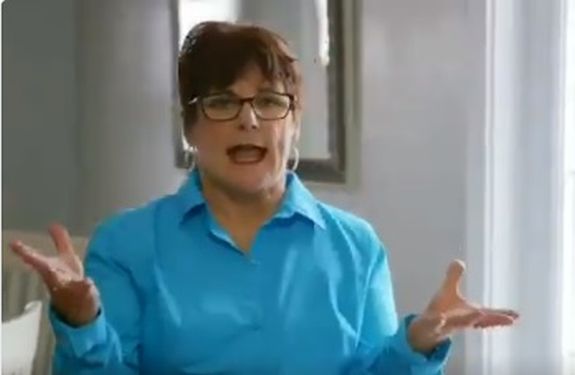 Jenelle then launched into a tirade against Nathan about his lack of concern for Kaiser. In the tweets, which were obviously directed at Nathan, Jenelle claimed that he often skips visits with Kaiser.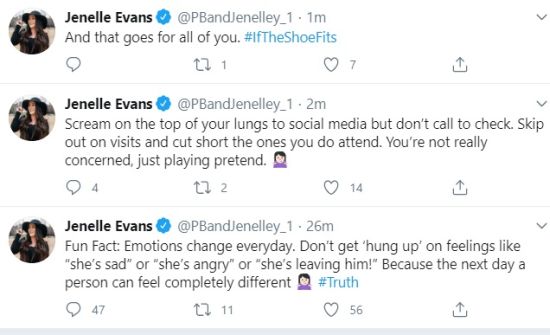 "Scream on the top of your lungs to social media but don't call to check," Jenelle wrote. (And, no, that's not a typo. She really did accuse Nate of screaming "on the top" of his lungs.)
"Skip out on visits and cut short the ones you do attend," she continued. "You're not really concerned, just playing pretend….and that goes for all of you. #IfTheShoeFits."
As The Ashley told you previously, Nathan has been involved in a years-long custody battle with Jenelle over Kaiser. Nathan and Jenelle were set to begin their court custody battle on May 30, 2019; however, CPS got involved before that and Nathan's case was placed on hold.
"Before CPS got involved, I had already started a custody battle with her to get primary custody over Kaiser and me and my lawyer are, of course, going to approach that accordingly," Nathan told TMZ in July 2019. "We're still going to fight for primary custody."
The Ashley can confirm that, according to court records, Nathan still currently has an active custody case.
The Ashley will update this story when more information is available…
RELATED STORY: Jenelle Evans Back with Husband David Eason, According to Her Friend Who Was Allegedly Assaulted & Threatened By David Last Week