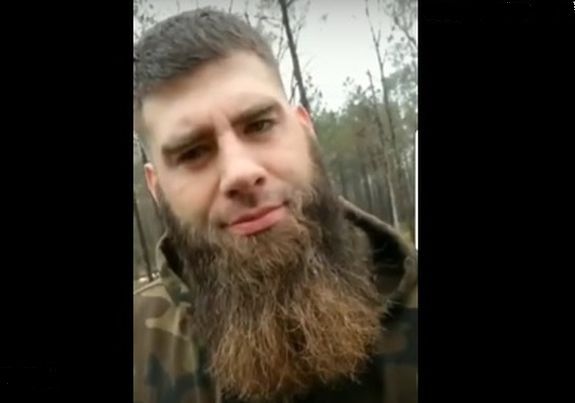 More details have been released regarding the second of David Eason's two arrests last week— and they're positively frightening!
According to a warrant issued for the former Teen Mom 2 dad's arrest on Friday (which was obtained on Monday by The Sun), David is being charged with "Assault with a Deadly Weapon" and "Communicating Threats" following him allegedly pistol-whipping a friend of his newly re-estranged wife Jenelle Evans after an argument on The Land.
"[David] unlawfully and willfully did assault [a male friend of Jenelle's] with a deadly weapon, a Springfield handgun, by hitting [the alleged victim] in the back of the neck and on his back with the handgun," the warrant alleged.
The warrant also states that David allegedly "unlawfully and willfully did threaten to physically injure the person," allegedly telling the man, "I will blow your f**king brains out."
"The threat was made in a manner and under circumstances which would cause a reasonable person to believe that the threat was likely to be carried out and the person threatened believed that the threat would be carried out," the warrant verbiage continues.
TMZ outed the victim as James Spivey, a friend of Jenelle's (and her longtime pal Tori Rhyne). On Monday, James' partner, Josh Galloway confirmed on Twitter that it was James who was allegedly assaulted by David.
"For everyone that does know James Spivey is my partner, & TMZ leaked his name thru court documents.." Josh tweeted. "He is safe & we are fine. Just sore from the pistol whip incident but he will be more than okay. It will all play out in court."
For everyone that does know James Spivey is my partner, & TMZ leaked his name thru court documents.. he is safe & we are fine. Just sore from the pistol whip incident but he will be more than okay. It will all play out in court.

— Joshua Galloway (@joshuaallenn77) June 15, 2020
Speaking of court, David has a cornucopia of court dates coming up next month in relation to this incident, as well as past incidents.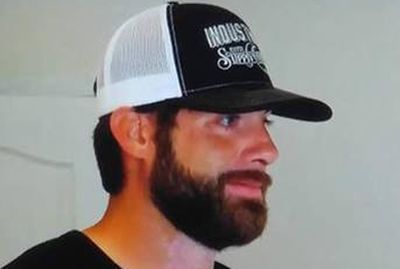 David is due to go before a judge in Columbus County, North Carolina, on July 6, to answer to the assault with a deadly weapon and communicating threats charges. (Both are being classified as misdemeanors for now.) He also has a court date scheduled for July 28 in nearby New Hanover County, North Carolina, stemming form an incident that occurred in 2018 in which David "self-towed" a stranger's truck that he felt had parked too close to his boat. (He did this as Jenelle filmed and cackled through the whole thing.)
That, too, is a misdemeanor charge, as well as an additional charge of "Tampering with a Vehicle."
And there may be more court dates in the future for David. As The Ashley previously reported, in addition to his arrest on Friday, David was also hauled into jail on Thursday, for failing to show up in court for the self-tow misdemeanor charge against him. He was booked into the Columbus County Jail but was quickly released after securing the $`1,000 bond.
Following David's double-arrest, Jenelle released a statement informing her fans of what had happened and revealing that she is planning to leave David (again) for good this time. She vowed to get a restraining order against him as well. (At press time, The Ashley could find no restraining order in place against David; however, it may be too early to view it online if it was just filed on Monday.)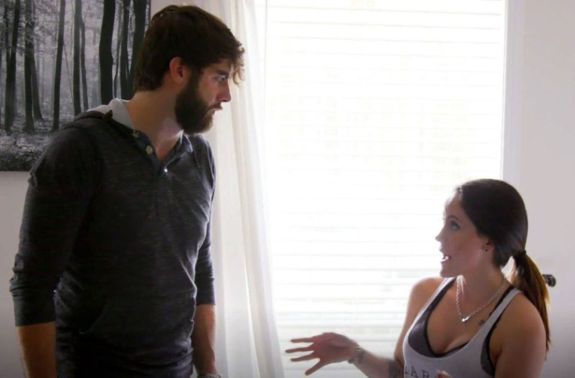 In an interview with Celeber Nation, Jenelle gave details of what happened on The Land to lead to David's second arrest.
"David Eason was arrested after Pistol-Whipping a gentleman," the site reports, adding that the alleged pistol-whipping occurred when two of Jenelle's friends went to The Land to fetch her belongings and things escalated into a fight.
"That's when David got into a heated argument with one of the men over his truck keys and David struck one of the men with a pistol," the site claims. "David misplaced his keys, neither Jenelle nor any of the men were in possession of the keys. They were found by David later."
After searching online records, The Ashley has found as assault with a deadly weapon charge for James Spivey, the man who was allegedly pistol-whipped by David. James has a court date on July 6 (just like David).
David and Jenelle had been fighting in the days leading up to the alleged pistol-whip incident.
On Saturday, she posted a statement to her official Facebook page.
"I just want to let the public, tabloids, and my fans know that IM OK, IM SAFE AND SO ARE THE KIDS!" she wrote. "I'm going to take a few days out to myself to gather my thoughts and focus on what's going on so I won't be on social media much. I love you all for the support that you all have shown me and I'll be stronger and better than ever soon!"
Jenelle stated that she took the kids and left The Land, telling CeleberNation, "I'm shaking and saddened by this, it's time for me to move on from this relationship and find happiness for my kids and myself elsewhere."
Jenelle left David in October 2019 but went back to him by January.
So far, only one of David's mugshots has been released publicly, and it's truly a stunner. (See below!)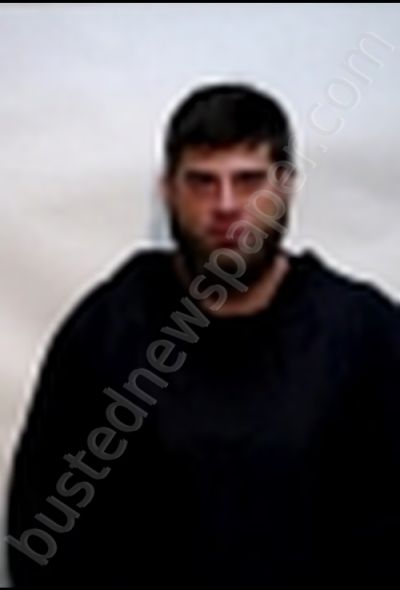 RELATED STORY: Former 'Teen Mom 2' Dad David Eason Arrested Twice in 48 Hours: Allegedly Charged with Assault with Deadly Weapon; Wife Jenelle Evans Says She's Leaving Him Again
(Photos: Instagram, MTV, Twitter, Facebook, Busted)