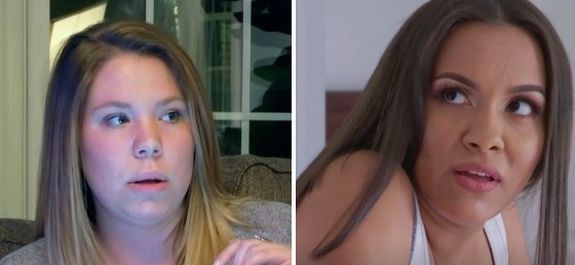 From taking up a new hobby, to taking MTV and your 'Teen Mom' co-star to task for past behavior, the stars of the Teen Mom franchise (both past and present) have been keeping themselves busy lately!
In an effort to get you up-to-date on the latest Teen Mom OG, Teen Mom 2 and Teen Mom: Young and Pregnant news, The Ashley brings you the Teen Mom News Pile. Here are some of the major (and minor but interesting) 'Teen Mom'-related things that have happened over the last week or so…
Briana DeJesus says Kail Lowry should be fired for being racist & MTV discriminated against her family because of their race.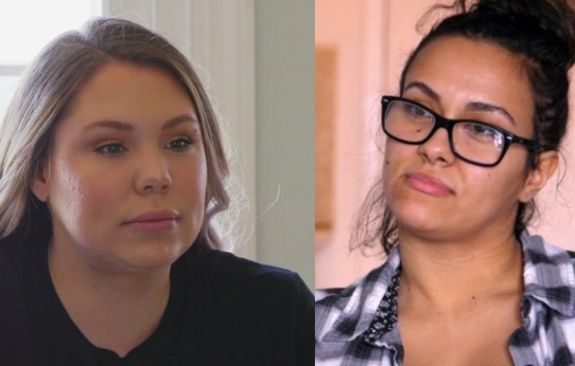 Briana wants her 'Teen Mom 2' co-star (and longtime nemesis) Kail axed from the show due to things Kail has said. Last week, Bri seemed to become aware of an old 'TM2' clip from 2013 in which Kail tells her first baby daddy Jo Rivera that she doesn't like the way he had their son Isaac's hair cut, and that he dresses Isaac like a "thug."
"Wtf did I just watch SMH," Briana wrote after retweeting the clip on Twitter.
Briana gave an interview to Celeb Magazine, listing the reasons she feels Kail should be fired.
"In the current state of things being brought to light regarding racism, it would be wrong of me to not bring up Kailyn Lowry's racist behavior," Briana told the site.
(Following MTV's firing of 'Teen Mom OG' girlfriend Taylor Selfridge over a series of racist tweets from eight years ago, numerous 'Teen Mom' Franchise cast members have been called out by fans–and each other— for their past racist or racially insensitive actions, including Kail, Taylor McKinney, Tyler Baltierra and Cheyenne Floyd. As a result— as The Ashley told you last week— MTV is now requiring its cast members to undergo background checks and social media account reviews.)
"I do not condone her labeling Hispanics as thuggish," Briana said. "In the same vein, she called my family ratchet. I do not for one second believe that was just a random dig. Every bone in my body believes that was racially motivated."
Briana also called out MTV for sending her and her sister, Brittany, home following an on-stage fight with Kail during a 2018 Reunion show taping. Briana told the site that she felt MTV allowed Kail to stay because she's white and Briana isn't.
View this post on Instagram
"My family was told to go home and Kail was allowed to stay. I 100% believe this was racist as well. Kail, being white, has a privilege and it's always seemed like the other moms are treated differently [than I am]."
The Ashley's production sources told her in 2018 that the reason Briana and Brittany were told to leave the Reunion was because they started the physical on-stage fight, with Brittany physically pulling Kail's hair and Briana throwing things and kicking a security guard who was trying to hold her back. They were sent home for getting physical. You can watch the scene in question below, starting at the 18:00 mark.)
Still, Briana says she believes Kail should be booted for her past actions and words.
"We are in a culture where everything, finally, is coming to light. If we're really going to let go of those who have exhibited racially motivated discriminatory behavior, I believe in my heart Kail should be included in that group," she said, later adding, "At the end of the day, if she stays on the show is not my call. But it would be irresponsible of me not to address this."
As of press time, no one other than Taylor Selfridge has been fired from the "Teen Mom' franchise.
Amber Portwood opens up about her passion for Ancient Greek philosophy.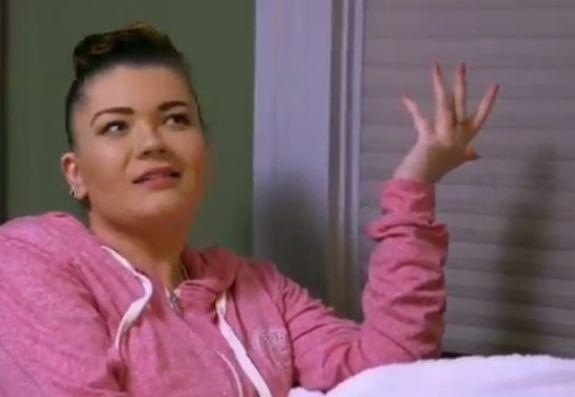 Just when we thought we had Amber Portwood figured out, she reveals her unique fascination with… Ancient Greek philosophy?
In fact, PageSix reports the 'Teen Mom OG' star is so "into" it that she's found a way to apply the philosophy and start over with a "brand-new life" following her recent 30th birthday.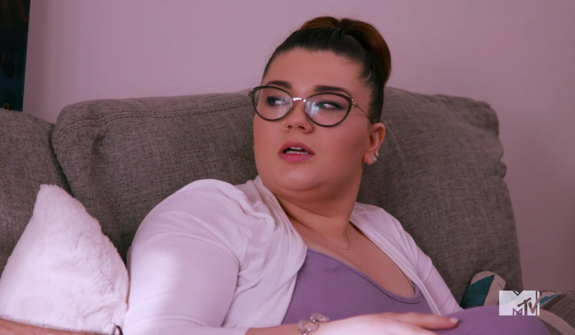 "I believe that educating yourself is the number one thing to help you grow and move forward," she said. "So I'm really into philosophers and philosophy right now."
Amber says she admires the Socratic method and because of her own commitment to education – evidently she's been spending all that time on her couch getting her study on – the Aristotle quote, "the roots of education are bitter, but its fruits are sweet," resonates with her. She also claims to have an appreciation for the Stoics, because of their focus on controlling your attitude to the world.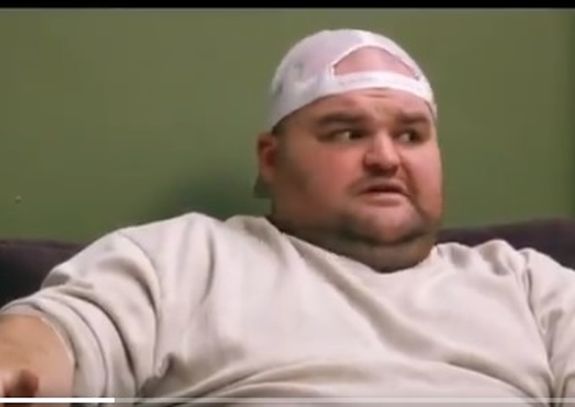 Amber says second-century Greek, Epictetus, is her favorite philosopher.
"There's a quote from him that really helped me out at the beginning of a lot of situations, which is something like that, 'There is only one way to happiness and that is to cease worrying about things that are beyond [the] power of your will,'" she said. "To me, that was something I looked at and I was like – 'Wow.' Even though you personally know that … for some reason it makes more sense when you hear it from somebody else."
Rachel Beaver wants to ditch MTV for TLC and appear on "90 Day Fiance" with her new boyfriend
As if the Beaver escapades shared on 'Teen Mom: Young and Pregnant' haven't been messy enough, Rachel Beaver revealed this week that she'd like to make the jump from MTV to TLC to appear on one of the network's "90 Day Fiancé" shows!
Rachel took to social media, first to brag about her latest love (who apparently lives in Sweden) with a very flattering photo.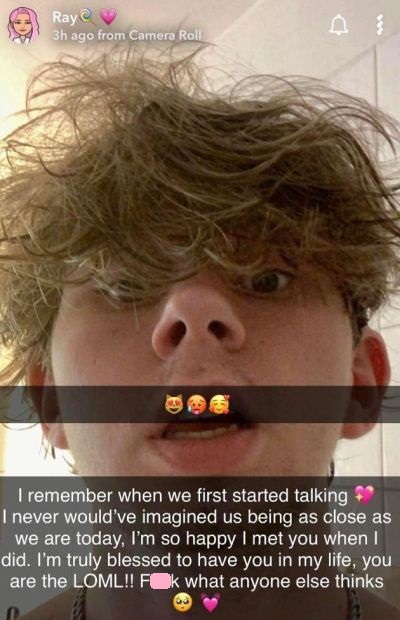 "I remember when we first started talking I never would've imagined us being so close as we are today," she wrote. "I'm so happy I met you when I did. I'm truly blessed to have you in my life, you are the LOML!! F**k what anyone else thinks."
In an Instagram Story, Rachel later declared it a "sad day" because she wants to "try to get on '90 Day Fiancé" but doesn't know if she can because of her pesky MTV contract for 'Young and Pregnant.'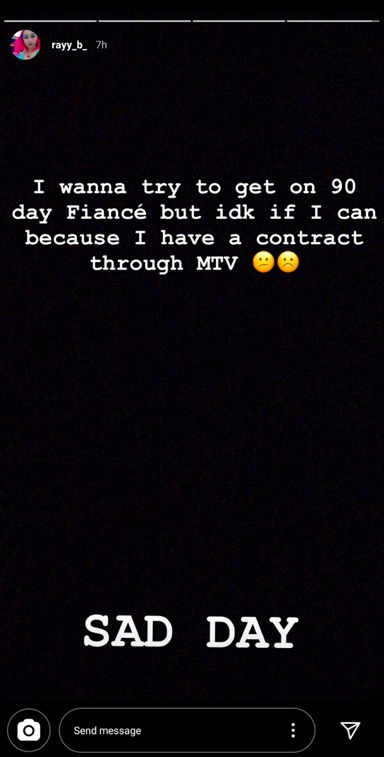 In a follow-up message, Rachel revealed that she and her Swedish boyfriend have been discussing the "90 Day" prospect.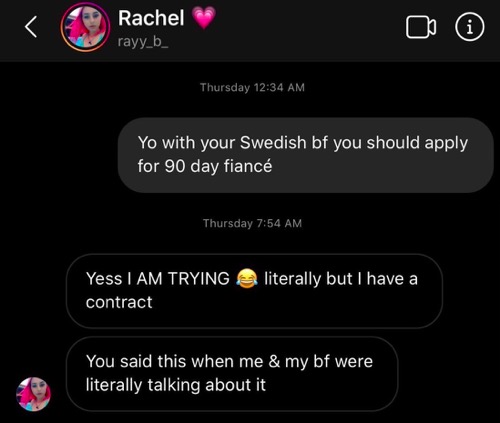 Of course, this is believed to be the same soulmate Rachel revealed she was arguing with less than two weeks ago when Starcasm broke down the latest Beaver Family drama. In other words, Rachel might want to think twice before beavering weaseling her way out of that MTV contract anytime soon.
RELATED STORY: 'Teen Mom' Cast Members Being Forced to Undergo Social Media & Background Checks Following MTV Cast Member Firings (Exclusive Details)
(Photos: MTV; Instagram)