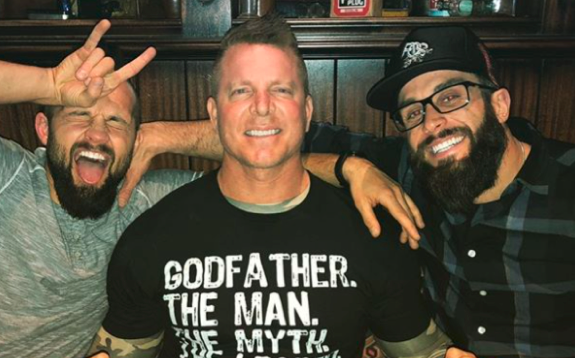 After making his Road Rules debut in 1995 and going on to compete on five seasons of The Challenge, Mark Long is ready to make a comeback – and he's trying to bring a cast of OGs with him.
Us Weekly reports that the two-time 'Challenge' champ, who also co-hosted a season of 'The Challenge' before leaving the show in 2012, is campaigning for an old school, all OG-season. After sharing his idea on social media, it quickly went viral and Mark soon began reaching out to former costars to see who was still game to compete.
Mark has also been vocal that his "OG" season cast list would have "no stars."
For years, the cast of 'The Challenge' was made up almost exclusively of people who had appeared on either The Real World or Road Rules. However, for recent seasons, that casting pool has been extended to basically anyone who has ever appeared on a reality show (whether that show be in the United States or elsewhere in the world). Not all 'Challenge' fans and cast members have approved of this casting decision, and some have been very vocal about their dislike of "randoms" being allowed on the show.
Mark has been keeping his social media followers updated on which "OG" cast members have expressed interest in appearing on his season. Here's where things stand so far:
Time Line:
Since many of 'The Challenge' OGs have since moved on to have careers and families, Mark is proposing the season be held over a two-week shooting period as opposed to the typical eight-week schedule used to shoot regular 'Challenge' seasons.
"As you know, the reason why we can't do that full season is a lot of us now have full-time jobs, careers and/or children," Mark explained on the Watch With Us podcast. "People that I've reached out to are people that have always wanted to come back, I think, but have had either family or job issues that wouldn't allow it. And I think a two-week shooting schedule is perfect. They used to shoot 'Champs vs. Stars' in two weeks and get a lot of episodes out of that."
Game Details:
Mark said he wants to take the show "back to where it was fun" but still competitive. However, as any season of 'The Challenge' goes, he knows some drama will likely come into play. Still, Mark says the OG season could serve as a "Where Are They Now?" for longtime fans of the show.
"Let's dig in," he said. "Let's see what they've been up to [for] the last 5, 10, 20 years. So you also get that nostalgic feel of not only what they've been up to, but also, are they ready to put on that Speedo and melt some ice with their assets? I think a blend of that would be phenomenal." ('OG' fans probably realize that was a nod to the "Melt With You" challenge played during the "Battle of the Sexes II" season in 2004, in which Challengers had to use their bodies to melt blocks of ice.)
While the season would see the return of past competitors, Mark said he wouldn't want anyone getting eliminated from the game in current 'Challenge' format. Even though competitors would take part in "fun and games," he said he'd like to see "how these people interact as adults."
"Why not have personalities and everyone together under the same roof," he said. "We didn't have cranes and the explosions in the bunkers back 20 years ago. But, you know, what carried us through is all of these different personalities and being able to capture all of that while competing. I think we can do that again.
"And I think there's not only an urge for it and a hunger for it," Mark added. "I think it's totally relevant for what's going on right now, because let me tell you something, some social opinions are going to be different and probably talked about… These are things that are so creative and different that you're not gonna get to see on a regular 'Challenge' that I think people are yearning for," he continued.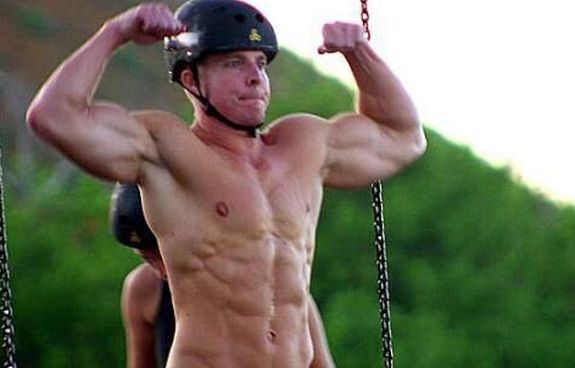 While Mark doesn't want to see any of the competitors sent home, he still would like to see a winner "handsomely rewarded somehow." He called his OG season pitch "a hybrid of a 'Real World' setting with a 'Challenge' type of feel."
"I don't think there's going to be five episodes of the OGs drunk in hot tubs," he said. "I don't think that's going to happen. Will there be one episode of that? Probably. … Will there be drama? Of course, I mean, how could there not be? But I don't want it to be as visceral as people waiting with bated breath to be on Twitter just firing nastiness on each other during the episodes. I don't want that."
Who's Been Asked & Who's Said Yes:
As for the willing competitors for Mark's proposed OG season, the list seems to be growing by the day.
"TEAM! Not everyone I've CONTACTED/going TO CONTACT will be available due to reasons out of my control. Like any great #PRODUCER I'm making a BIG list of #OGs that are #INTERESTED …so appreciate the work I'm doing and continue to #SUPPORT #WeWantOGs," Mark tweeted on July 5.
Among the first Mark reached out to was two-time champ Eric Nies, who said "of course" he was down for a TV comeback, while adding he just "needed some time to get ready if it happens." He's also gotten three-time 'Challenge' champ Landon Lueck on board with the idea, as well as 'Extreme Challenge' winner Syrus Yarbrough, three-time winner Evelyn Smith, Ruthie Alcaide, two-time champ Susie Meister and, via Susie, two-time champ Sarah Rice.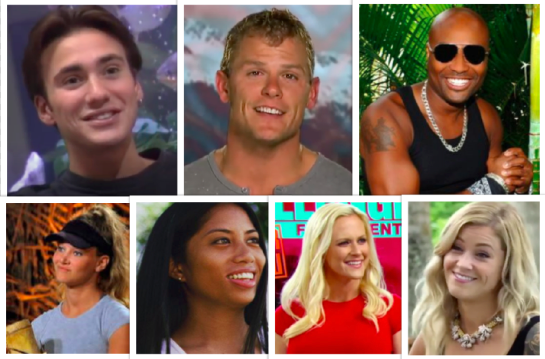 Also game for a 'Challenge' return, according to Mark's social media posts, are Coral Smith, Veronica Portillo, Beth Stolarczyk, MJ Garrett, Emily Schromm, Trishelle Cannatella and Ace Amerson.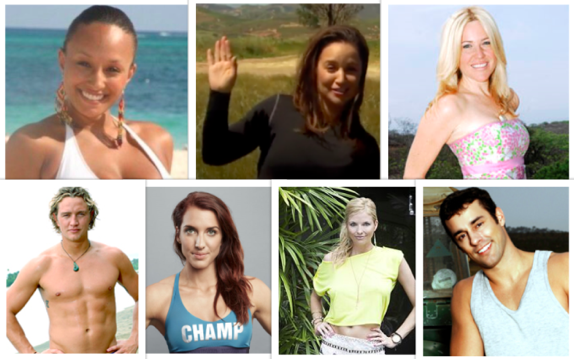 The list of confirmed OGs doesn't stop there… Nehemiah Clark has also expressed interest in returning, as well as Darrell Taylor, Katie Doyle Cooley, Arissa Hill, Dan Setzler, Teck Holmes and Jamie Murray.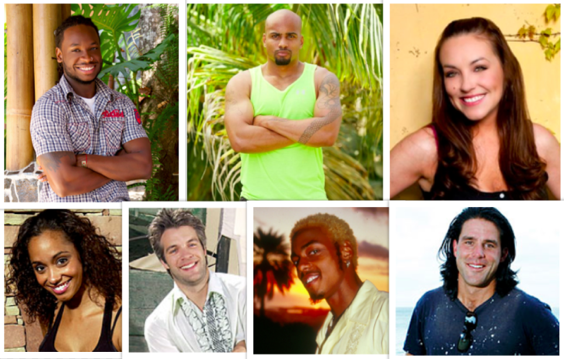 As for former competitor Paula Meronek, Mark has her down as a "maybe," depending on her schedule.
Cameran Eubanks, who recently announced her departure from Bravo's Southern Charm, has also expressed some interest in the OG season of 'The Challenge', telling Mark she "would definitely be open to this."
UPDATE: if I can pull this show off..this next C has a #SOUTHERN accent and might be able to #CHARM her way to the finale😜 welcome @cameraneubanks to the party 🎈 #WeWantOGs @BunimMurray @mtv #godfather #MagicMark 🎩🐰 pic.twitter.com/6I8xTxa9Or

— Mark Long (@TheMarkLong) July 5, 2020
Mark plans to pitch his idea to MTV and Bunim-Murray Productions, with the hope that they will see potential in a show that could possibly also be filmed during the pandemic, as he says it would be easy to quarantine competitors for two weeks in the United States. However, in the event that MTV/Bunim-Murray doesn't go for Mark's pitch, the former reality TV star has already begun tagging Netflix on Instagram with the "We Want OGs" hashtag.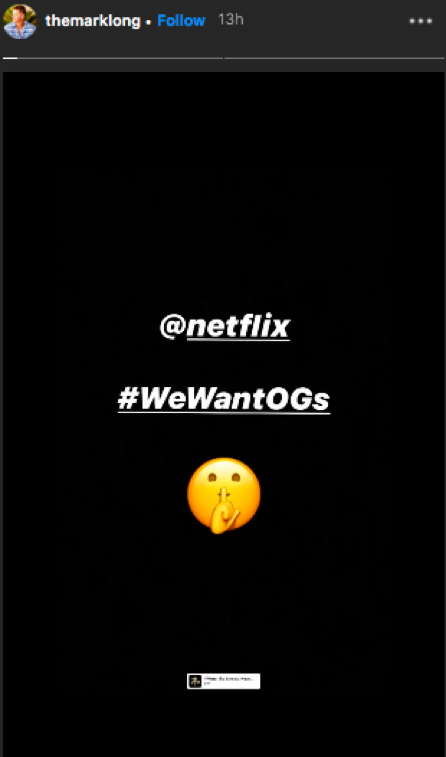 "Total Madness," the current season of 'The Challenge,' is MTV's highest-rated series in the 18-34 category, according to a recent Deadline article.
Bunim-Murray and MTV have yet to comment publicly on Mark's suggestion for an "OG" season of the show.
You can listen to Mark's full interview about the proposed "OG" season on the Watch With Us podcast episode below:
RELATED STORY: Dee Nguyen Checks Into Mental Health Facility After Being Fired from 'The Challenge'; Met with Legal Team About Possible Lawsuit Against MTV
(Photos: Instagram; MTV; Twitter)