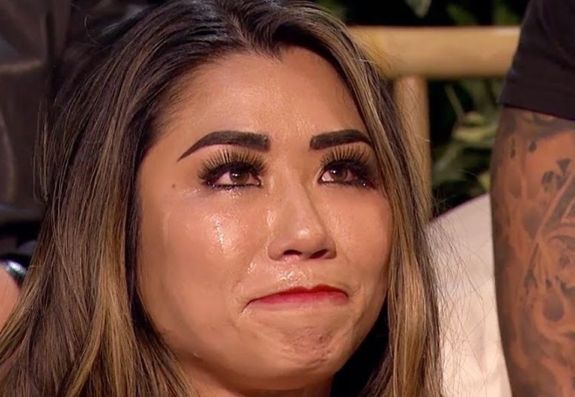 Just days after being fired by MTV for posting a series of offensive tweets about the Black Lives Matter movement, The Challenge star Dee Nguyen has checked herself into a mental health facility.
A rep for Dee confirmed to E! News that the former Geordie Shore star is currently trying to decompress and cope with the events of the week. It's also been confirmed that Dee has met with a legal team that is reviewing her situation and, according to Page Six, is considering taking legal action against MTV.
"Dee is currently in a mental health awareness spa resort in an undisclosed location with minders, coping with everything transpiring to the most recent events," her rep said in the statement. "At this time she's focusing on getting better for her well being and focusing on what's next."
Dee's former 'Challenge' co-star Wes Bergmann hinted earlier this week that Dee was dealing with mental health issues following her firing. (You can read all about her firing here.) Wes— who had been working with Dee on his Patreon House project at the time she was axed— stated on Twitter that he helped get her into a facility.
"What Dee did was absurd, insensitive, & wrong. But most of all, it was ignorant." Wes wrote on Twitter on Tuesday. "Dee was basically my daughter. I made the decision to ask her to leave in less than an hour. This public decision is what the world needed & deserved. But it doesn't stop my grieving. I then preceded down a 24 hour road of finding a place for her to go. Her mental health by this time had deteriorated to a level where being in a hotel alone would have been the most dangerous option of all. An international flight out of Missouri in the early evening of a pandemic is non-existent. And none of the above keep her safe, heal or educated her."
— Wes Bergmann (@WestonBergmann) June 9, 2020
"I required third party counseling to ensure I was making the safest & most legal move," Wes continued. "It required speaking to a doctor, a hotline, a CEO, and a lawyer… Yesterday we successfully landed her in what I'm going to refer to as a mental health lodge. We have sourced daily psychotherapy sessions in an effort to essentially build her an outpatient care program for when she eventually leaves…"
Dee has not remained silent since MTV announced it had "severed ties" with her. She first issued an apology on Twitter, and later gave an apology statement to E! News, and posted an "official statement" to her Instagram page.
"I want to sincerely apologize to my fellow cast members, the production crew at Bunin-Murray and the staff at MTV for my choice of words and actions in the most recent events," Dee told E! News. "What was stated wasn't meant to be hurtful or discriminatory in any matter. It was a knee jerk of a reaction and it's certainly not the way that I feel nor what I meant.
"I would love to take it back. But it is out there and to set to record straight," she continued. "Racial intolerance is intolerable and unacceptable. Having had to deal with racism my entire life, ironically through all this, there is a warm feeling I have with the fact that humans are standing together to call out unacceptable comments and behaviors that in the past were rarely called on. Again, we are shown that you can be judged in a second on all social media platforms."
In addition to issuing apologies, Dee has reportedly met with a legal team, including an Australian entertainment lawyer and Australian management company BLVK Management. A rep for the company told Page Six on Wednesday that they are reviewing the aspects of Dee's firing and considering taking legal action.
"An Australian firm with renowned entertainment lawyer Matthew McCormick has been appointed to review the current situation under consultation by BLVK Management," Dee's Australian rep, Joseph Lamanna, told the site.
He added that the lawyer is going to "have a look at all aspects of the case" and "in due course, a further statement will be made."
MTV has certainly made its statement on Dee getting the ax known. In addition to a tweet posted on Tuesday announcing they were cutting ties with her, a second statement about her firing was also aired during this week's episode of 'The Challenge.'
In addition, the network hacked up this week's episode of 'The Challenge' to remove as much footage of Dee as possible. This did not go unnoticed by 'Challenge' fans, who called the network out on social media for cutting out major scenes and not addressing it.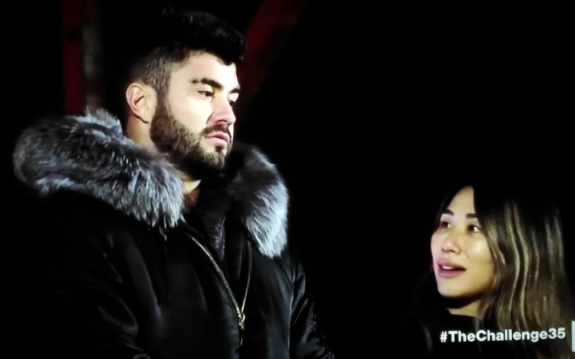 If the episode running a half-hour shorter than usual (for people in the United States) wasn't a dead giveaway, the strange flow, or lack thereof, during Wednesday's episode made it pretty obvious that some major scenes had been cut. On Twitter, a fan account for the show listed some story lines that were edited out of Wednesday's episode – all of which centered around Dee.
Things we missed on last nights episode:

-Dee vs Bayleigh
-Dee vs Josh
-Dee & Rogan hooking up
-Dee vs Rogan (Dee pissed Rogan let Bananas say her name after they hooked up)

A lot of this season centered around Dee. #TheChallenge35

— The Challenge: Total Madness (@TheChallenge35_) June 11, 2020
Fans who viewed the episode in its entirety in Canada confirmed that the mentioned interactions went down, despite MTV announcing in its Twitter statement that it would "air out our season as planned."
As a result of Dee Nguyen's offensive comments on the Black Lives Matter movement, we have severed ties with her. Out of respect for our Challengers, we'll air our season as planned. We strongly condemn systemic racism and stand with those raising their voices against injustice.

— challengemtv (@ChallengeMTV) June 9, 2020
Many viewers took to Twitter to express their frustration about MTV hacking the episode, calling it "so confusing."

"Everyone should spam [MTV] and make them air the original versions of #TheChallenge35," one fan tweeted. "Their editing Dee out really affected the quality of last night's episode and I don't know how the rest is gonna go."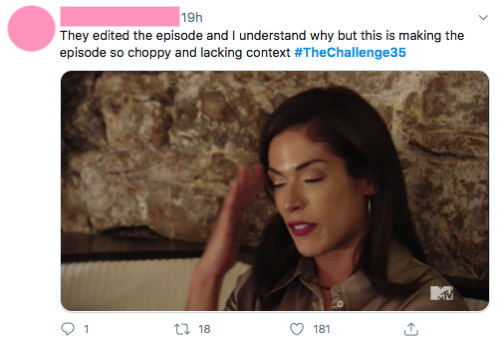 "They edited the episode and I understand why but this is making the episode so choppy and lacking context," another added.
Since Dee got the ax, 'Challenge' fans have been calling for the firing of other problematic cast members, including Johnny Bananas and Jordan Wisely, but at press time, MTV had not made any statements announcing additional 'Challenge' cast member firings.
RELATED STORY: MTV Severs Ties with 'The Challenge' Cast Member Dee Nguyen After She Posts Offensive Comments About the Black Lives Matter Movement: A Complete Recap of Events