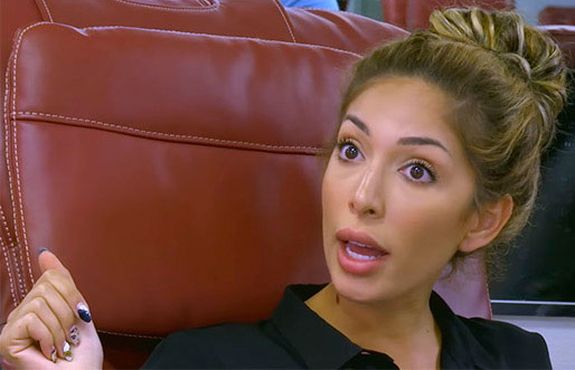 Farrah Abraham blasted her strip club opening co-host Drita D'Avanzo on Thursday night in an Instagram rant, and, as The Ashley previously reported, the Mob Wives star was not happy once she heard what Farrah was saying about her.
Drita told her social media followers that she plans to "smack the f**k" out of the former 'Teen Mom OG' star over what Farrah said about her on Instagram…and now The Ashley has found the video in which Farrah blasts Drita.
In a post-appearance rant, Farrah calls Drita a "has-been" and "unprofessional," and implies that she's on drugs, among other things.
After Drita went on social media and told her followers she's ready and willing to beat up the former 'Teen Mom' star, Farrah's father, Michael Abraham, went on the defense on Twitter. On Saturday, he even told one fan that Drita's mob connections are nothing compared to what the Abrahams can bring!
Really….. nothing more than my Italian family has….

— Michael Abraham (@ekimabraham) June 30, 2018
Hear what Farrah said about Drita to piss her off by watching the video below. (Just note, the video contains plenty of naughty words…and a lot of "Farrah Speak!")
(Photo: MTV)