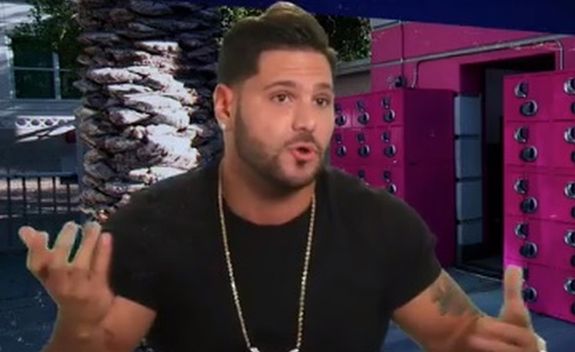 Jersey Shore Family Vacation star Ronnie Ortiz-Magro was arrested Thursday morning in Playa del Ray, California, (which is part of Los Angeles County) for investigation of felony domestic violence. TMZ broke the news of the reality star's arrest for "suspicion of intimate partner violence with injuries and with priors." (Ronnie has a history of domestic violence and is currently on probation from a previous DV plea.)
While it's been confirmed that Ronnie's baby mama, Jen Harley, was not involved in this incident, the identity of the alleged victim(s) is unknown. (Ronnie is currently dating Saffire Matos, but it is unknown if she was involved.)
"We have just learned of the new allegations against Ronnie and need some additional time to further investigate," Ronnie's attorney, Scott Leemon, said in a statement to USA Today. "As such, we will not be making any other statements at this time."
At the time of his arrest, TMZ reports, Ronnie was taking care of his daughter Ariana (whom he shares with Jen). After his arrest, Ariana was placed with Ronnie's brother until Jen arrived from Las Vegas (where she resides) to pick up the toddler.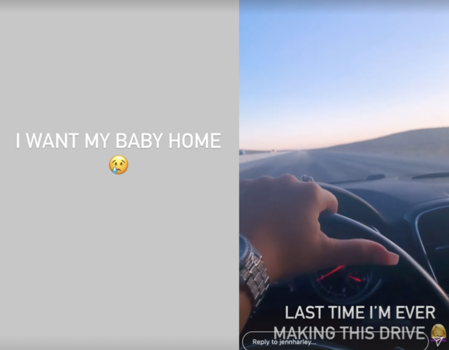 Jen took to social media after making the drive from Las Vegas, telling followers she'll comfort Ariana "as long as she needs it." In another post, Jen said she'd protect her daughter "til the day I die."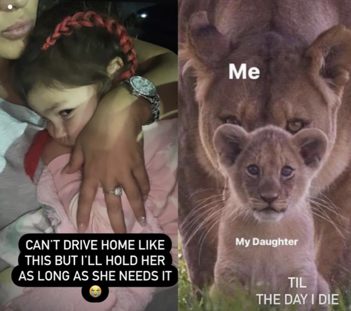 Ronnie and Jen have been embroiled in nonstop drama for nearly three years, with some of their fights being documented on 'Jersey Shore Family Vacation.' However, with the exes living in different states (Ronnie in California and Jen in Nevada), their drama had toned down, especially with each being in new relationships.
Something certainly complicating Ronnie's latest trip to the slammer is the fact that the 'Jersey Shore' star is currently on probation. As The Ashley previously told you, Ronnie agreed to 36 months of probation as part of a plea deal he accepted last year for a previous domestic violence case involving Jen.
In order to stay out of the clink, Ronnie was also required to complete 30 days of community labor in Nevada and a court approved 52-week domestic violence program. He also agreed to make a one-time $20,000 donation to a Los Angeles battered women's shelter.
Ronnie was reportedly released Thursday night after posting bail, which was set at $100,000.
Ronnie, Saffire and the rest of the 'Jersey Shore' cast have yet to publicly comment on Ronnie's arrest.
The Ashley will update this story as more information becomes available. Stay tuned…
RELATED STORY: 'Jersey Shore' Star Jenni "JWoww" Farley Announces Her Engagement to Boyfriend Zack Clayton Carpinello
(Photos: MTV; Instagram)