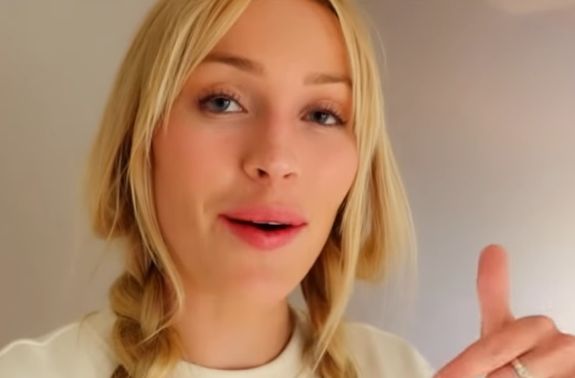 Cassie Randolph has basically remained silent on her ex, former Bachelor star Colton Underwood, coming out as gay earlier this month on Good Morning America. However, in a new video posted to her YouTube channel on Thursday, Cassie directly addressed the topic– without actually saying the name of her ex on-camera.
Cassie— who was Colton's final pick for his 2019 of 'The Bachelor'— informed her YouTube followers that she is still processing Colton's surprise coming out.
In the vlog— which was actually a video about her new home—Cassie immediately addressed the elephant in the room. She was careful with the words she used, though.
"Regarding the topic in the media that brought my name up this week," Cassie began. "Just wanted to let you know that I'm not going to be further discussing it or commenting on it for now. There's a lot of layers to it, and I just feel like the best thing for me at this time is to move forward, and just focusing on going forward."
She promised her YouTube followers that if she does decide in the future to discuss the Colton Situation further, it will happen on her own channel.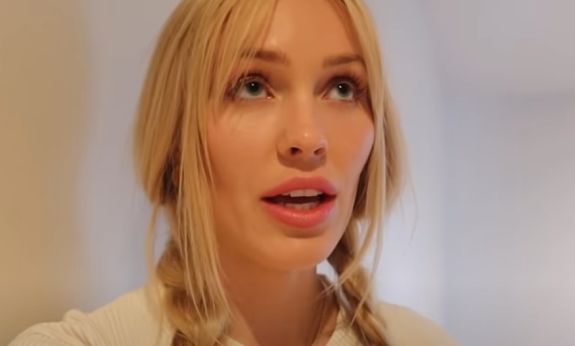 "But for now, I just wanted to say thank you for all the kind messages, all the comments, and DMs," she said. "Although I can't respond to all of them, I want you guys to know that I read them and I'm so thankful. I feel very loved and supported.
Cassie and Colton ended their relationship in May 2020. Several months later, Cassie filed for a restraining order against Colton, claiming he was stalking her and had a tracking device placed on her car, among other unsavory allegations. The restraining order was granted in September, but Cassie dropped it in November.
During his interview with 'Good Morning America,' Colton acknowledged he knew he was gay while dating Cassie; however, he insisted that he did love her.
"That only made it harder and more confusing," he said. "I loved everything about her…but I obviously had an internal fight going on…"
He also apologized for his actions during and after their relationship.
"I'm sorry for any emotional pain and stress I caused [her]," he said, later adding, "I'd like to say sorry [to Cassie] for how things ended. I messed up. I made a lot of bad choices…I wish it wouldn't have happened the way it did," he added. "I wish I would have been courageous enough to fix myself before I broke anybody else."
Colton has received plenty of support since coming out publicly; however when news broke that he was filming a reality show for Netflix about his life as a gay man, he received criticism from those who felt he was monetizing his coming out. Others felt that, due to his previous stalking and abusive behavior against Cassie, he should not be featured on a show.
Cassie did not address Colton's new show in her video.
You can watch the full video below!
RELATED STORY: Colton Underwood Filming New Show About His Life As a Gay Man; Fans Call Out Former 'Bachelor' Star for Monetizing His Coming Out & for Past Abusive Behavior