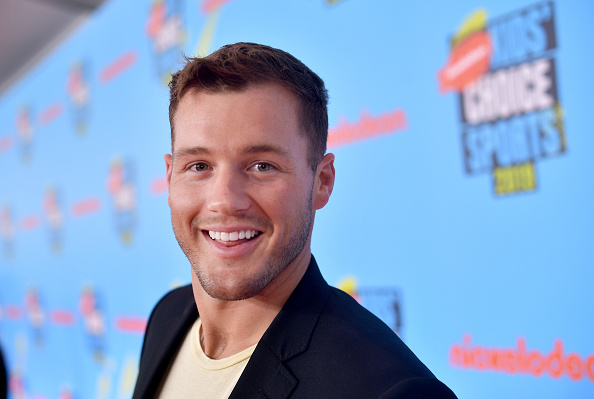 Colton Underwood shocked Bachelor Nation on Wednesday, appearing on Good Morning America to announce that he is gay.
Colton— who appeared as the lead on his own season of The Bachelor in 2019 and was a contestant on Becca Kufrin's season of The Bachelorette in 2018— discussed his lifelong struggle with his sexuality in a sit-down interview with Robin Roberts. He stated that he had been trying to "pray away the gay" for years but has finally come to terms with being a gay man.
"This year has been a lot for a lot of people," he began. "It's probably made a lot of people look themselves in the mirror and figure out who they are and what they've been running from, and what they've been putting off in their lives. And for me, I've ran from myself for a long time. I've hated myself for a long time.
"I'm gay, and I came to terms with that earlier this year and have been processing it," he revealed. "The next step in all of this was letting people know. I'm nervous but, it's been a journey for sure."
View this post on Instagram
Robin remarked how relieved Colton looked after coming out.
"I'm emotional, but I'm emotional in such a good, happy, positive way," Colton replied. "I'm the happiest and healthiest I've ever been in my life."
"I've known that I've been different since the age of six," he said. "I couldn't process it and I couldn't put my finger on it until high school, my freshmen year, when I knew I was gay. By that time, I had grown up in the Catholic church…and learned in the Bible that gay is a sin."
Colton said that, although he knew he was gay since a young age, he was not ready to come out.
"I got into a place in my personal life that was dark and bad," Colton said, "…I got to a place where I didn't ever think I was going to share this. I would have rather died that say I'm gay. I think that was sort of my wake-up call."
Colton admitted that he even had thoughts of harming himself. [Trigger Warning: the following paragraphs contain talk of self-harm and suicidal thoughts.]
"There was a moment in LA where I woke up and I didn't think I was going to wake up," he said. "I didn't have intentions of waking up and I did. For me that was my wake-up call. Like, this is your life. Take back control. I think, looking back even beyond that, even just suicidal thoughts, driving my car close to a cliff, if this goes off the cliff it's not that big of a deal.
"I don't feel that anymore."
Colton said that leaving behind Hollywood and going home to Denver—where his family is and he now owns a home—helped him.
"I got closer to God this year," Colton said. "I know even saying that now, as a gay man, people are like, 'How is that even possible?' I don't think you understand. I used to wake up in the morning and pray for Him to take the gay away. I used to pray for Him to change me."
When Robin brought up the fact that the women Colton dated during his season of 'The Bachelor' may feel misled or betrayed, Colton acknowledged this.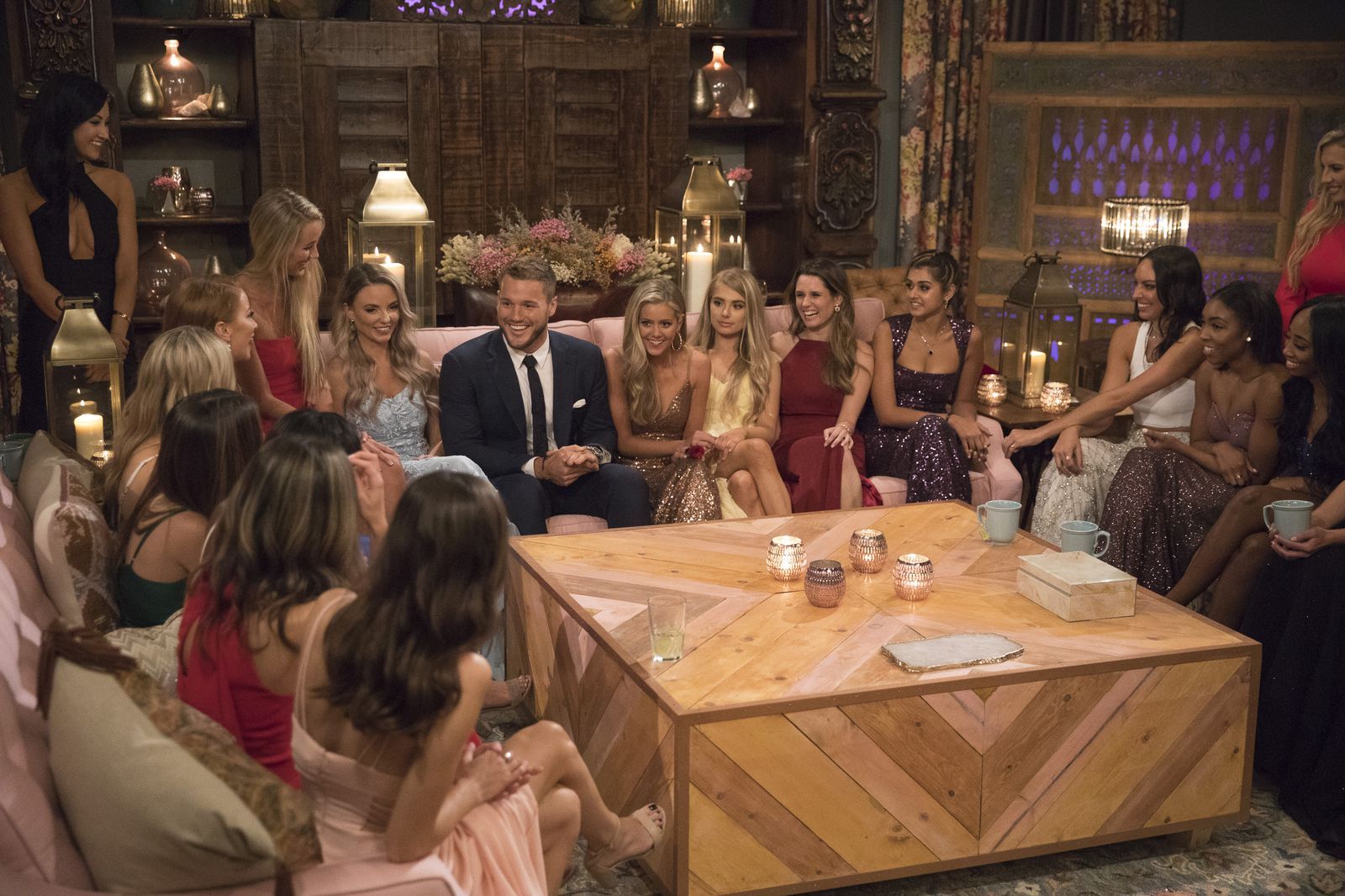 "I would understand why they'd think that way, and I've thought a lot about this," he said. "Do I regret being the Bachelor and do I regret handling it the way I did? I do. I do think I could have handled it better," he said. "I just wish I wouldn't have dragged people into my own mess of figuring out who I was. I genuinely mean that.
Colton apologized to the women on his season, but also thanked them.
"Without them, and without the 'Bachelor' franchise, I don't know if this would have ever came out," he said.
He also directly spoke to Cassie Randolph— the women he chose at the end of his season. (Cassie and Colton split in May 2020. Several months later, Cassie filed for a restraining order against Colton, claiming he was stalking her and had a tracking device placed on her car. The restraining order was granted in September, but Cassie dropped it in November.)
"I'd like to say sorry [to Cassie] for how things ended," Colton said. "I messed up. I made a lot of bad choices."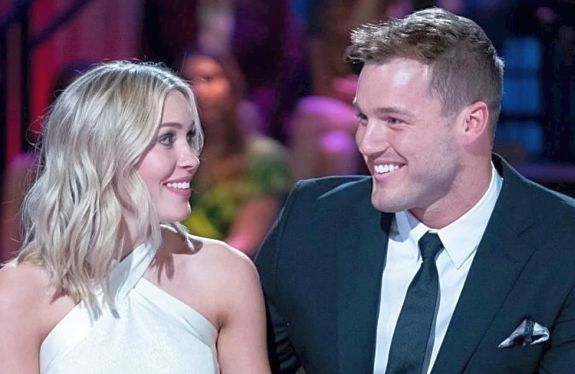 He confirmed that, despite being gay, he was in love with Cassie.
"That only made it harder and more confusing," he said. "I loved everything about her…but I obviously had an internal fight going on…I'm sorry for any emotional pain and stress I caused [her].
"I wish it wouldn't have happened the way it did," he added. "I wish I would have been courageous enough to fix myself before I broke anybody else."
Colton said that, on the morning he found out he was going to be the Bachelor, he prayed to God and thanked Him for "making me straight."
"I remember that vividly, saying, 'Finally, you're letting me be straight. Finally, you're giving me a wife, a fiancé, and then I'm gonna have the kids and the house…"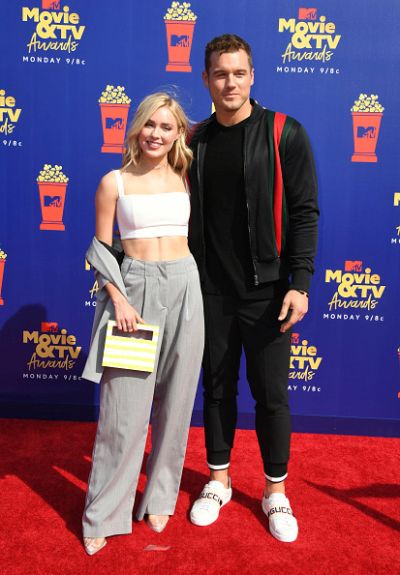 Colton said that he's received a "range of reactions" from his friends and family that he's come out to, but overall, they've been very supportive.
"I am proud to be gay," he told Robin later in the interview.
He also talked about how he was labeled 'The Virgin Bachelor' by the show and the media.
"I fully was a virgin before that, and I could never give anybody a good enough answer of why I was a virgin. The truth is, I was a virgin Bachelor because I was gay, and I didn't know how to handle it."
After Colton's appearance on 'GMA,' several of the women whom Colton dated on 'Bachelor' shows commented publicly on his coming out.
"@Colton I am so proud of you for finally being able to share and live your truth. Sending you love and support!" Tayshia Adams— who finished in second place on Colton's season of 'The Bachelor'— tweeted.
. @colton I am so proud of you for finally being able to share and live your truth. Sending you love and support! 🤍✨

— Tayshia Adams (@tayshia) April 14, 2021
"So proud of Colton," Hannah Brown wrote on Instagram. "Sending you support every step of the way as you continue to embark on your self-discovery journey."
Chris Harrison— who hosted Colton's season, as well as the 2018 season of Bachelor in Paradise in which Colton appeared— also expressed his support.
"Very proud of you today @coltonunderwood Happy to see you stand up and openly live your truth. You have my love and support my friend," he wrote on Instagram.
(This is the first time Chris posted to social media since February, when he stepped away temporarily from his 'Bachelor' hosting duties.)
Cassie has yet to release any sort of statement or comment publicly on Colton coming out. According to an insider for Us Weekly, Cassie was not told ahead of time that Colton was planning to reveal that he is gay.
"She was not made aware in advance that he was going to be on GMA doing a tell-all," the source told the magazine. "To be honest, she hasn't really had time to navigate how she feels about it yet."
You can watch Colton's full 'GMA' interview below!
RELATED STORY: Cassie Randolph Drops Restraining Order & Police Investigation Against 'Bachelor' Ex Colton Underwood
(Photos: Matt Winkelmeyer/Getty Images; Instagram; ABC)