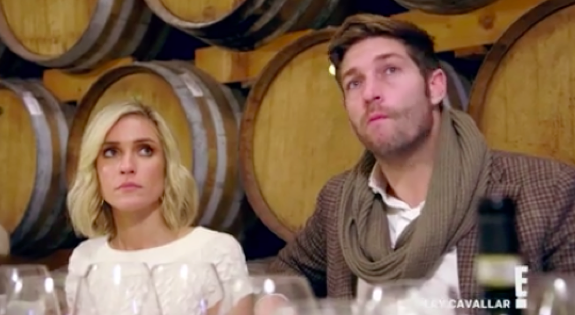 A cable and satellite installer is suing Kristin Cavallari and Jay Cutler for $500,000, claiming that one of the German Shepherds owned by the former couple bit him last summer.
According to the lawsuit, (obtained by News Channel 5) cable and satellite installer Nathan Beam was completing a job at the Franklin, Tennessee, home owned by Kristin on June 3, 2020 when the incident occurred.
He also claims that, after he was bitten by the dog, Kristin's assistant handed him a paper towel (assumingly to sop up the blood) and demanded he leave the property immediately!
The lawsuit states that one of the German Shepherds – "believed to be named Kona" – owned by Kristin and Jay was confined to a particular area while Nathan completed his installation; however, as he was leaving, he says the dog met him at his vehicle and proceeded to bite him when he reached down to pick up his equipment. Nathan claimed the dog "clamped down" on his "left thumb and fingernail and would not let go for several seconds."
Nathan insists he did not "entice, disturb, alarm, harass, or otherwise provide the dog," and that he went on to inform one of Kristin's employees of the incident, who "gave him a paper towel and told him to leave the property immediately."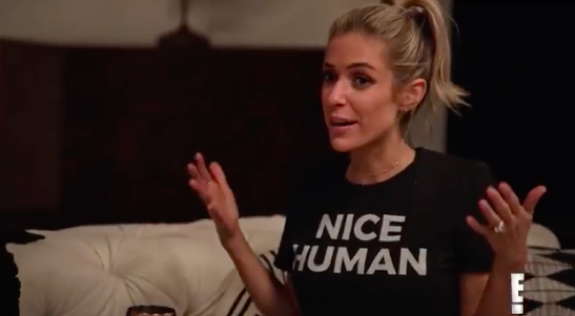 "In addition, [Kristin's] personal assistant(s) and/or agent(s), who were at the house during the attack, admittedly failed to take any steps or measures to restrain, confine, or otherwise control the dogs while Plaintiff was on the property or to keep the dogs restrained as required by the cable and satellite company," the lawsuit continues.
Court documents point out that neither Kristin nor Jay (who announced their split just months prior) are believed to have been on the property at the time of the attack; however, both are named as "joint owners of two German Shepherd dogs" – including the alleged biter.
The lawsuit not only claims Kristin and Jay were not educated on the breed's "dangerous propensities towards vicious behavior," but also points out multiple social media posts Kristin has made over the years of her dogs with captions such as "#TrainedKiller" and "Beast."
As a result of the former Very Cavallari stars' "negligent conduct," the cable and satellite installer is asking for $500,000 for bodily injury, medical expenses, future medical expenses, permanent impairment, pain and suffering, disfigurement and scarring, emotional distress, loss of wages, loss of enjoyment of life, and other related compensatory damages.
RELATED STORY: MTV Releases First Look at 'The Hills: New Beginnings' Season 2, Featuring the Return of Kristin Cavallari
(Photos: E!; Instagram)