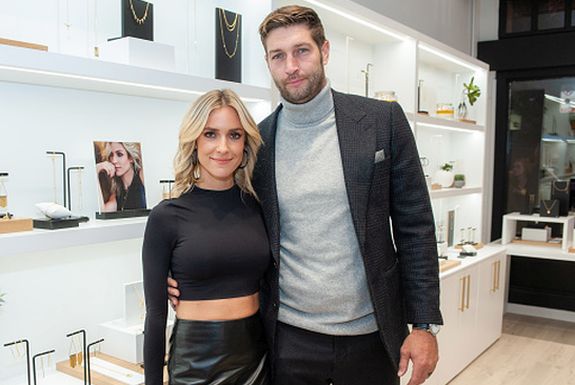 Very Cavallari fans woke up to some very shocking news on Sunday morning.
The show's stars, Kristin Cavallari and Jay Cutler, announced on their Instagram accounts that they are divorcing. The couple– who has been together for 10 years and married since 2013— has three children together, Camden, Jaxon and Saylor.
"With great sadness, after 10 years together we have come to a loving conclusion to get a divorce," both Kristin and Jay shared in a statement posted to their individual Instagram accounts.
"We have nothing but love and respect for one another and are deeply grateful for the years shared, memories made, and the children we are so proud of."
The couple— who had given fans no indication that there was real trouble brewing in their marriage— shared what went wrong.
"This is just the situation of two people growing apart," their statement reads. "We ask everyone to respect our privacy as we navigate this difficult time within our family."
Jay and Kristin spent three weeks together in the Bahamas a month ago, after being stuck there due to the C0VID-19 global pandemic.
Fans were understandably shocked by the couple's announcement, with many left wondering what will happen to 'Very Cavallari' if Jay and Kristin's marriage is over.
"No Jay, no show!" one person wrote in the comment section of Jay's post.
"Agreed! He made that show! Need some 'VeryCutler' asap," another person wrote.
'Very Cavallari' has aired on E! since 2018, with Jay featured prominently on the series. The show's third season finished airing last month.
RELATED STORY: Lauren Conrad Talks About Why She'll Never Return to 'The Hills'— or Reality TV
(Photos: Photo by Timothy Hiatt/Getty Images; Instagram)