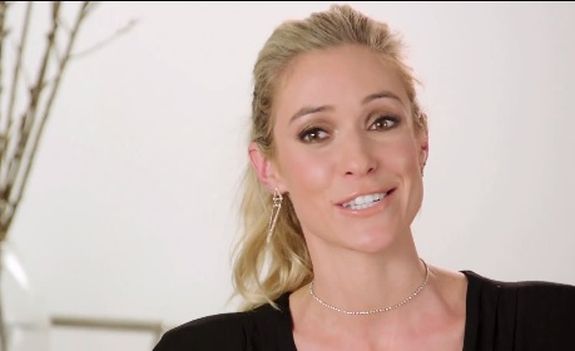 Five months after announcing the end of her E! reality TV series, Very Cavallari, Kristin Cavallari opened up about making the "hard decision" to stop filming and why it was "definitely" the right one.
In April, Kristin revealed she and husband Jay Cutler had decided to divorce after 10 years together. Less than a month later, Kristin confirmed Very Cavallari was coming to an end as well.
While she provided little explanation at the time, Kristin opened up about her decision to end the reality series during an interview on The Kelly Clarkson Show this week.
"It was [a hard decision]," Kristin said. "However, it was definitely the right decision. Once I made the decision, I had such a sense of relief. I was getting a lot of anxiety about it. My life has changed very much. I have three little kids and even though I am from the reality TV world, I've always sort of kept my life somewhat private in a sense and kept the cameras at an arm's length.
"I wasn't going to expose my divorce on camera and have my kids see that one day," she added. "So, I decided to walk away from it."
Together, Kristin and Jay share three children, sons Camden, 8, and Jaxon, 6, and daughter, Saylor, 4.
Kristin previously told Us Weekly that since wrapping 'Very Cavallari,' she finally feels relaxed.
"This is the first time in a very long time that I feel like I can take a breath," she said. "I'm enjoying things slowed down and having more time to focus on what really matters in life. I want to take this extra time I have right now to better myself and be the best mom I can be and continue to grow [my store] Uncommon James."
"I'm not thinking about what I want to be doing next year or the year after that," she added. "I've driven myself crazy with that mentality the past few years. Right now, I just want to be present and enjoy this journey."
RELATED STORY: Kristin Cavallari Opens Up About Her Divorce from Jay Cutler for the First Time, Says They Struggled Privately for Years: "If You Guys Only Knew"
(Photos: E!; Instagram)