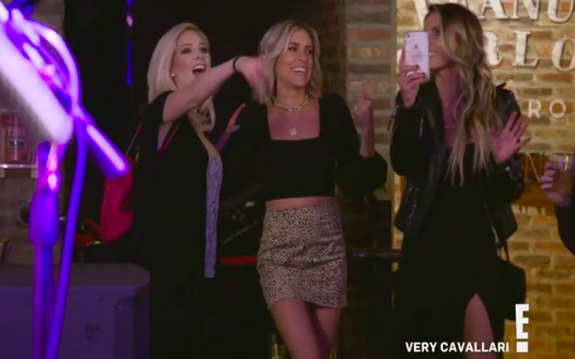 Kristin Cavallari's former co-stars from The Hills have some encouraging words for their friend as she goes through her divorce from Jay Cutler… and if their support just happens to encourage her to return to The Hills, that would be even better.
Spencer Pratt, Heidi Montag and Audrina Patridge all proved they are Team Kristin on Monday's episode of Spencer and Heidi's The Speidi Podcast. In fact, Spencer said he thinks "Kristin is going to be better off" without Jay. (Just one day after the podcast episode was posted, Kristin announced that she was also done with her E! reality show, Very Cavallari.)
"I'm excited for her new chapter – hopefully on 'The Hills', you know, dating," Spencer said on the podcast.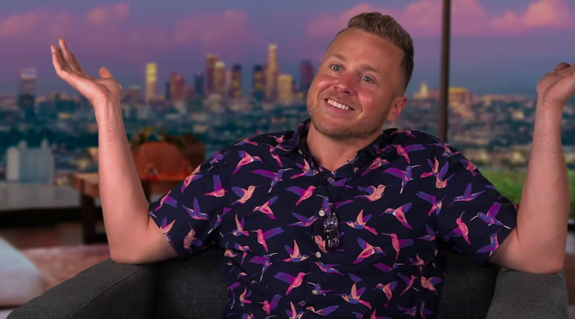 With Kristin no longer filming for 'Very Cavallari,' it could free up some time for a return to MTV; however, her former cast mates don't think it's likely.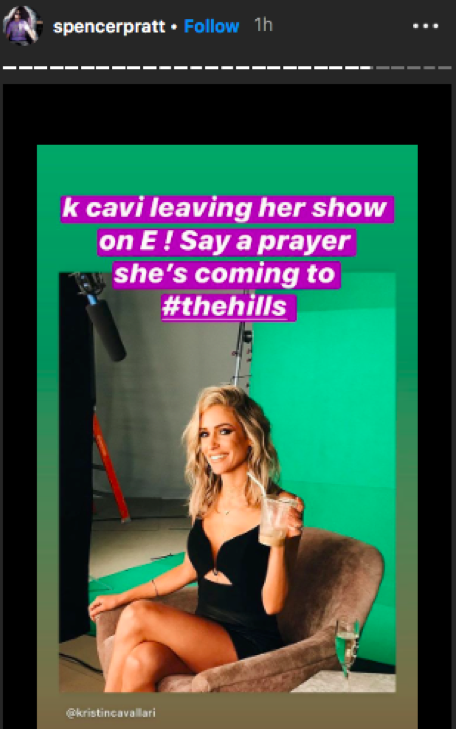 Audrina, who went through her own public divorce from ex-husband Corey Bohan in 2017, admitted "it would be nice to have her on 'The Hills'" though she understands Kristin will likely continue living in Nashville with the three children she shares with Jay.
"We talked a little bit, two or three weeks ago when it first all came out but she just needs time to process and heal," Audrina said. "It's literally almost like mourning a death, going through a divorce. There's highs and lows of fighting and being so sad and thinking, 'Did I do the right thing?' It's like an emotional rollercoaster."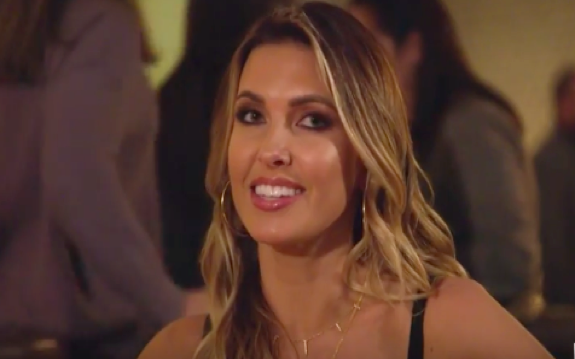 Audrina complimented Kristin for being "a tough girl," while Heidi added, "She is one of the most resilient, awesome, powerful women."
Spencer agreed, joking that Kristin has the makings of a best-seller on her hands.
"I guarantee you she writes a New York Times best-seller, How to Divorce and Win," he said.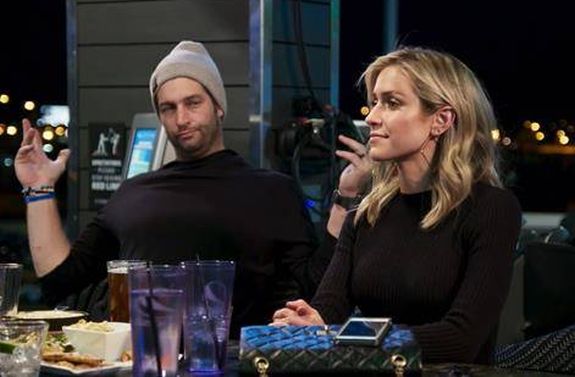 Spencer even prayed to the Reality TV Gods (via Instagram Stories… as you do), to try to get Kristin to consider making a 'Hills' comeback.
"I just want to talk to God real quick," he wrote on Tuesday. "Dear God and everyone watching this, please add to this prayer. We'd all love Kristin Cavallari to join 'The Hills: New Beginnings' so let's put that out there in the universe, multiverse. Thanks, God."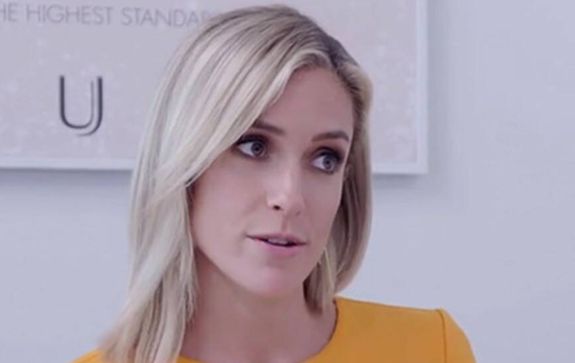 Kristin did, in fact, film a scene for the upcoming season of 'The Hills: New Beginnings' before the pandemic and production shutdown occurred.
"Yeah, I'm going to make an appearance on The Hills," she told ET in early March. "I don't know what I can and can't say. Clearly, I just say always so much, but people expect that from me. I'm excited! I'm actually very excited. I think it's going to be fun to go back and see the old gang and, yeah, I'm looking forward to it."
According to a source for Us Weekly, though, that snippet is likely the only time we'll be seeing Kristin's mug on 'New Beginnings.'
"She will not be making increased appearances on 'The Hills,'" the magazine's source said. "You won't be seeing her on 'The Hills' anytime soon other than the cameo she's filmed."
RELATED STORY: Kristin Cavallari Announces She's Done with 'Very Cavallari' After Splitting with Husband Jay Cutler
(Photos: E!; MTV; Instagram)