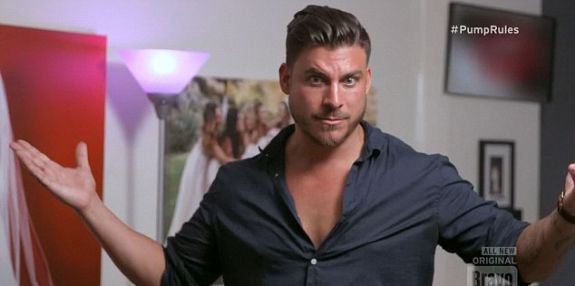 Some of Vanderpump Rules' longtime fans were unimpressed with the show's most-recent season, which came to an end on Tuesday. Fans weren't the only ones who took to social media to express their displeasure with the way Season 8 turned out; Jax Taylor joined in on the bashing of the show on Wednesday.
Jax— who has made it clear over the past few weeks that he does not approve of the new additions made to the cast this season— took to Twitter to inform 'VP' fans that he was not fond of Season 8.
"Just for the record, the OG cast does not argue like this anymore," he tweeted. "I don't know what happened this season. I personally think there are just too many people on the show, too many story lines to follow so things didn't make a lot of sense. In my opinion."
Jax added that he and his wife Brittany Cartwright were disappointed that many of the "happy" scenes that were filmed for Season 8 ended up on the cutting room floor in order to make room for footage of the new cast squabbling.
"Brittany and I, as well as the rest of the cast, shot so much fun footage that never aired," he wrote. "All they want to see is arguing, Really sad they didn't show any of that this season. Wasted so much time on pointless in the moment fighting."
And tonight is the end of another year, thanks for watching. Hope you all are having a good one. #pumprules ✝️💟 pic.twitter.com/glFEFTqV2t

— Jax (@mrjaxtaylor) May 19, 2020
Last month, Jax slammed the 'Vanderpump Rules' newcomers during an interview with E!'s Just the Sip with Justin Sylvester.
"I think they're trying really hard," he continued. "We've been on the show for eight years where it just comes organically. They've seen the show or they've seen shows on TV. They're like, 'Okay, maybe we should start a fight with somebody,' and that's just not how we roll. It's very transparent. It's very like, catty."
When Justin added that the newcomers, such as Dayna Kathan, Brett Caprioni, Danica Dow, Max Boyens and Charli Burnett — came in like they owned the place, Jax made a point to remind viewers that "they don't."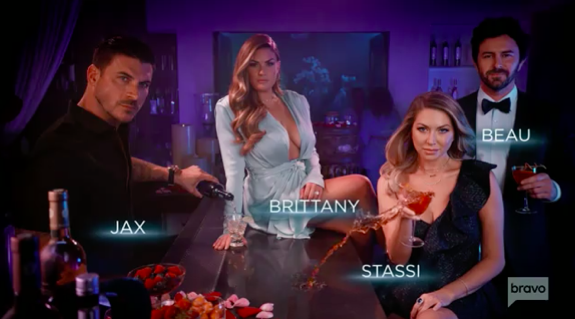 He then suggested that the 'Vanderpump Rules' cast be split among two shows— one featuring the OGs like himself and Brittany, and one with the newbies.
"I think they should have their own thing and we should have our own thing because it really doesn't make much sense," Jax said. "You've got about 10, 15 years age difference between some of these people."
The entire 'VP' cast will appear in a virtual Season 8 Reunion, which is scheduled to air Tuesday, June 2. In a sneak peek clip shared by E! on Thursday, Jax gets into a spat with newbie Charli.
When Charli states that she doesn't really know Jax (whom she refers to as "this 50-year-old man"), Jax (who is currently only 40), snaps back at Charli, telling her to "know your role, sweetie!" That comments causes boss Lisa Vanderpump to tell Jax to shut up.
Watch a sneak peek of Part 1 of the Season 8 Reunion below!
RELATED STORY: Bri Dellinger— 'Vanderpump Rules' Editor Who Admitted to Editing Show to Embarrass Scheana Shay— Has Been Fired! See What She Had to Say in Deleted Blog Post
(Photos: Bravo, Twitter)