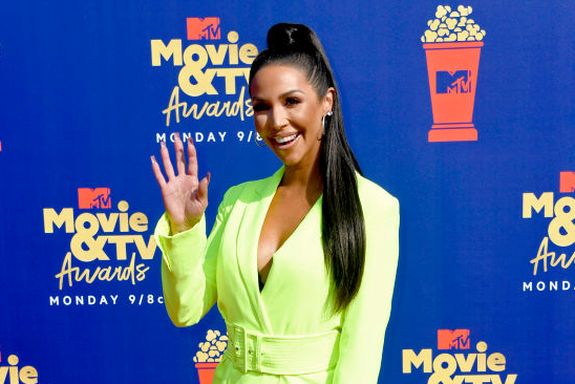 Vanderpump Rules editor Bri Dellinger got chatty about some behind-the-scenes secrets….and then got herself fired!
Bri— who went on the Twisted Plot podcast earlier this week and revealed that she purposely edits the show to embarrass Scheana Shay (among other things)— has lost her job with 'VP,' according to an "open letter" she wrote that was posted— and then deleted from– The Reality TV Therapist website.
In her "open letter" (which has since been yanked off the site on Friday shortly after it was posted), Bri told fans and cast members who wanted to see her lose her job that they got their wish.
"To any of the cast members who wanted me out: I'm out!… To the critics who have made it their mission to get me fired: you succeeded in your short-sighted mission and solved nothing," Bri wrote. "I've been removed from the show I love and, while it is a heart-break for me because I genuinely loved editing this show, it will not ruin me professionally, nor will it change the editing of the show at all."
I had a link to her entire post but it got taken down pic.twitter.com/XmNdn6vBF2

— LoveAndyC (@LoveAndyC) May 15, 2020
(The screenshots were captured by the @LoveAndyC Twitter account before the letter was yanked from the site.)
As The Ashley previously reported, Bri admitted gleefully on the podcast that she tries to embarrass Scheana on the show, even if it means using creative editing or sound bites to do so. (One example was Bri admitting that she purposely put out-of-context sound bites into a scene to make it seem like Scheana was hitting on Stassi Schroeder's teenage brother during a recent episode.) During the podcast interview, Bri also accused the 'VPR' cast of not going out of their way to be her friend — something she suggested would be in the casts' best interest, particularly Scheana's.
"If Scheana knew what was good for her, she'd befriend me because my favorite game is finding all of the embarrassing things that Scheana does and putting them all in … [The editors] joke that Scheana's memoir will be [called] Death By a Million Embarrassments," Bri said at the time.
In her Open Letter, Bri told the cast members that they will miss her "Bri Flair" in the episodes that are edited after her departure.
"Aside from that, whatever else you thought you were accomplishing by getting rid of me, you didn't," Bri wrote.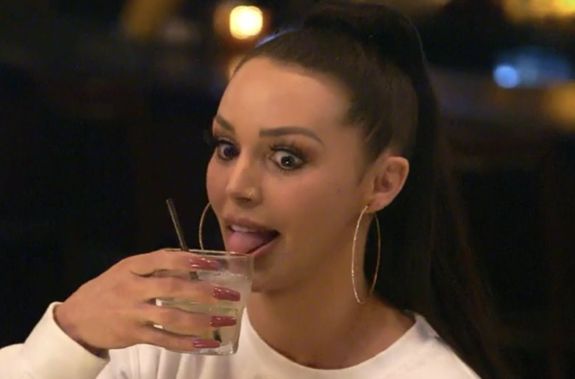 Earlier in the letter, Bri told the cast that there are plenty of other editors who work on the show who will continue to do things the way she did. She also reminded the cast that many of the editing decisions are made by Bravo and its executives.
"The network and higher executives who actually made the calls that you may or may not be happy with will remain absolutely the same," Bri wrote. "In other words, you have not changed the system."
Scheana has yet to really speak out regarding what Bri said about her and the other cast members; however, according to Page Six, her silence came at the request of Bravo.
"Bravo has advised Scheana not to address this topic, but she has seen a lot of the online support — even from some of her harshest critics — and it means a great deal to her," a source told the site on Tuesday. "She's received several messages and calls from cast members, many of whom are working behind the scenes to ensure that Bravo and production don't just sweep this under the rug."
Page Six's source also claims that many of the cast members were upset about Bri's claims that the network and the show's higher ups view Stassi and her fiance Beau Clark as the show's "special heroes" and strive to give them the most airtime.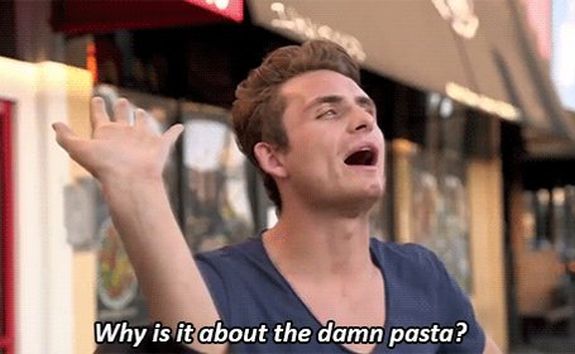 "This situation has forced many of the cast members to reassess what their futures on 'Vanderpump Rules' might look like," the source for the site said. "Bri made it clear that Bravo is only interested in the Stassi and Beau show, which is fine, but that's not the same show that Tom, Jax, Katie, Kristen and Scheana signed up for. They're all hoping to get some guidance from Bravo sooner than later and simply firing the editor who blew the whistle on these issues will not suffice."
Bravo has yet to comment on Bri's comments or firing.
RELATED STORY: 'Vanderpump Rules' Editor Admits to Purposely Editing the Show to Embarrass Scheana Shay: "If Scheana Knew What Was Good for Her, She'd Befriend Me"
(Photos: Frazer Harrison/Getty Images; Bravo)