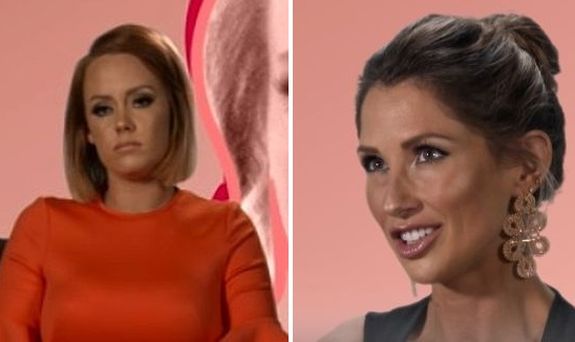 For the second time this week, Kathryn Dennis has someone unexpected coming to her defense: her former sparring partner Ashley Jacobs.
Ashley, who previously appeared on Southern Charm while dating Kathryn's ex and baby daddy Thomas Ravenel (the other person to surprisingly defend Kathryn this week) called out former co-stars Cameran Eubanks, Naomie Olindo and Chelsea Meissner on Thursday, after the three announced their exits from the reality series and then proceeded to slam Kathryn online.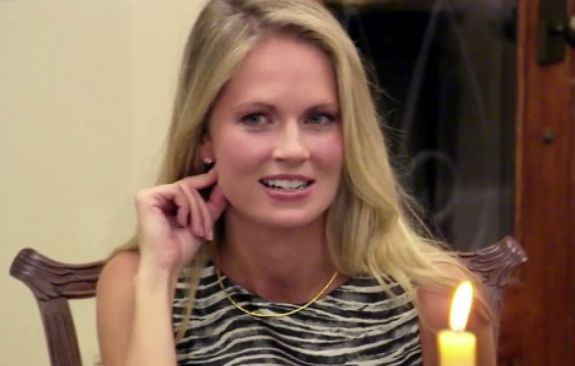 As The Ashley reported earlier, the three exiting castmates have blamed Kathryn for starting rumors that Cameran's husband, Jason Wimberly, was having an affair behind her back with Charleston-based makeup artist Rebecca Wash. (Cameran and Rebecca have both denied that an affair took place.)
Although Cameran said her decision to leave the show was made months ago and is not a result of the recent rumors involving her marriage, Naomie stated on Instagram that defamatory claims – like the one allegedly made by Kathryn – are part of the reason the three of them are choosing to walk away.
According to Ashley, however, Cameran, Naomie and Chelsea once enabled that exact conduct – especially during her Season 5 run.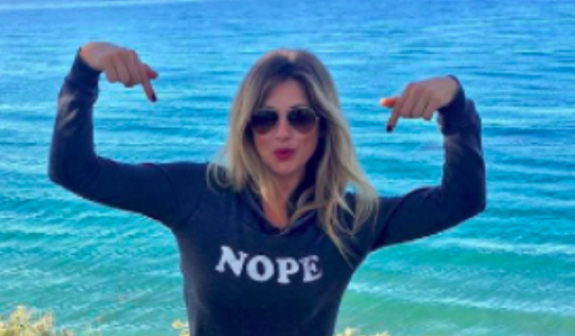 "The whole cast was aware of this behavior the WHOLE time," she wrote on her Instagram Story. "The only reason you defended [Kathryn] while cameras were filming (not off camera, keep in mind) was because you lacked the integrity to be honest and real in front of the cameras for fear of unpopular opinion.
"You created your 'Kween' – this reality TV fictional character by condoning that behavior," she added. "And now you're all upset about it?"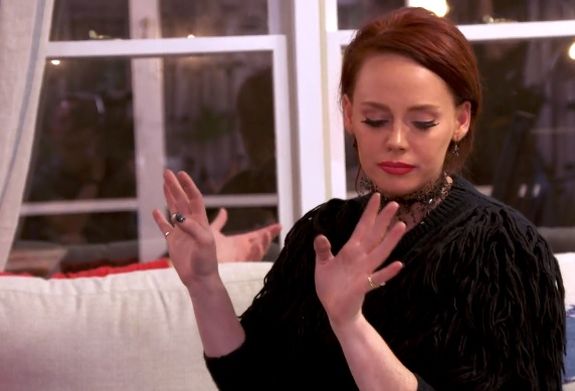 Ashley didn't deny her own harsh treatment of Kathryn in the past – including the time she called the mother of two an "egg donor" to her face – but she commended herself for being real.
"I undoubtedly was 100% wrong in my approach to calling her out the way that I did, but never once did I pretend to be something that I was not," she said. "You were ALL enablers. I wish I would have used [the] word COWARDS instead. Seems a bit more fitting."
Ashley ended her rant by reminding fans just why Season 5 has been the show's highest rated yet: herself.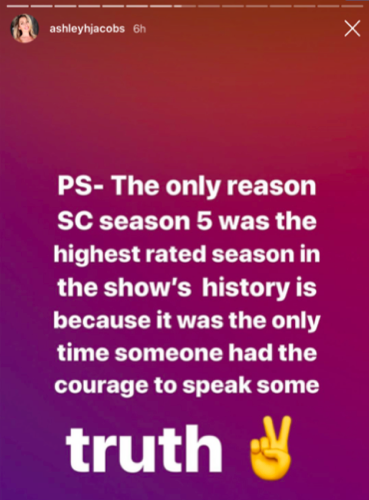 As the off-camera drama unfolds among the 'Southern Charm' cast, former and current cast members have spoken out to share their thoughts on everything. Patricia Altschul has confirmed that she and Whitney Sudler-Smith are returning, while Us Weekly reports that Austen Kroll and the men of 'Southern Charm' may be eyeing a spin-off. After the idea was suggested on social media that he, Craig Conover and Shep Rose consider it, Austen didn't exactly rule out the idea.
"It just might be to that point," he said. "Want to watch our late night antics? Or turn off the cameras when the girls go to bed at 9 pm?"
Upon hearing the news that Cameran, Naomie and Chelsea are exiting the show, former 'Southern Charm' star Landon Clements shared some cast photos from Season 1, adding that she was "so sad to see the events of the last few days but it's true what they say one bad apple can ruin the whole bunch." Landon closed her 'Southern Charm' appreciation post by telling Cameran, Naomie and Chelsea she was proud of them "for walking away from it all to find their true happiness."
Jennifer Snowden, who has appeared on the series as a friend over the years (and also happens to be a former friend of Kathryn's) commented on Landon's post, noting that she missed "that first year we were on." Jennifer also tagged Cameran and Naomie in her comment, writing, "love you girls!"
RELATED STORY: A Breakdown of This Week's 'Southern Charm' Drama: Cameran Eubanks Denies Her Husband Cheated; Kathryn Dennis Blamed for Starting Rumor, New Cast Departures & More
(Photos: Bravo; Instagram; People)