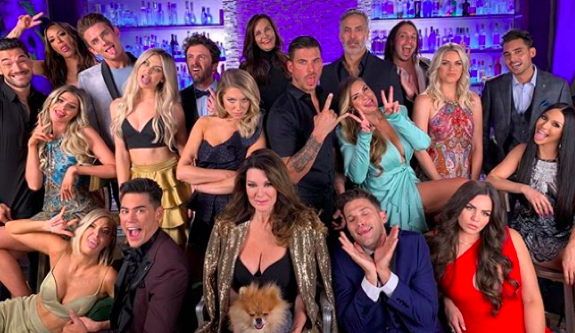 The new additions to Vanderpump Rules this season have noticeably taken away camera time from the OG cast and, unsurprisingly, Jax Taylor isn't happy about it!
On a recent appearance alongside his wife Brittany Cartwright on E!'s Just the Sip with Justin Sylvester, Jax said he's kept his mouth shut on how he feels about the new cast, though he agreed with Brittany that their entrance into the series was an intense one, with many of the newbies coming in "full force."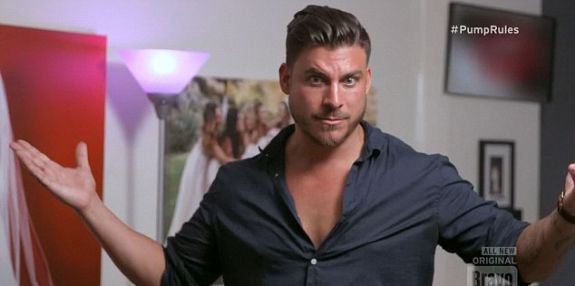 "I've got to keep my mouth shut on how I feel about it because I get myself in trouble but I agree," he said.
However, when Justin added that the newcomers — Dayna Kathan, Brett Caprioni, Danica Dow, Max Boyens and Charli Burnett — came in like they owned the place, Jax made a point to remind viewers that "they don't."
"I think they're trying really hard," he continued. "We've been on the show for eight years where it just comes organically. They've seen the show or they've seen shows on TV. They're like, 'Okay, maybe we should start a fight with somebody,' and that's just not how we roll. It's very transparent. It's very like, catty."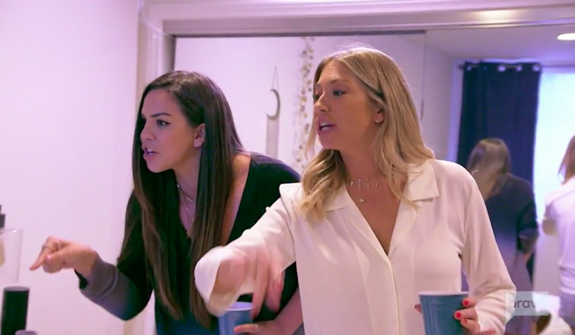 Jax and Brittany agreed that the dynamic of mixing the newbies with the 'OG' cast wasn't working and Jax suggested that the new cast members be given their own show.
"I think they should have their own thing and we should have our own thing because it really doesn't make much sense," Jax said. "You've got about 10, 15 years age difference between some of these people."
Jax— who will turn 41 in July— said he doesn't want to hang out with people who are so much younger than him.
"What do I have in common with someone who's 22 years old?" he said. "It's not that I don't like them; I'm just not going to hang out with somebody who's 22. I'm not interested in that."
Jax said he doesn't allow the show's producers to make decisions for him as to what he films or doesn't film.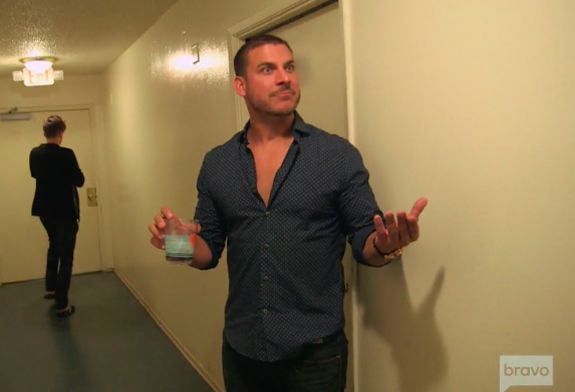 "I try to keep it as real and organic as possible," he said. "I'm not going to do anything for the show to make it this, or to expedite certain situations. This is how I go, this is how I work. I'm not going to change anything for a television show. That's why when the new people come in, it's very forced. [They're like], 'OK we need to do something to make ourselves look good' and that's not how we are. That's why our show is successful.
"We were already friends," he said of himself and the other original cast members. "We already had that chemistry. We were already there. It's very normal for us to have the arguments that we're having, so when we watch [the new cast members], I feel like that was who we were maybe in our twenties? Maybe a little bit younger?
"You've got people in their twenties and you've got people going into their late thirties, early forties."
Jax said that putting the two different age groups on the same show just doesn't work.
Watch Jax and Brittany's full interview below!
RELATED STORY: 'Vanderpump Rules' Stars Jax Taylor & Brittany Cartwright Announce They're Trying to Expand Their Family: Hoping for a "Quarantine Baby!"
(Photos: Instagram; Bravo)