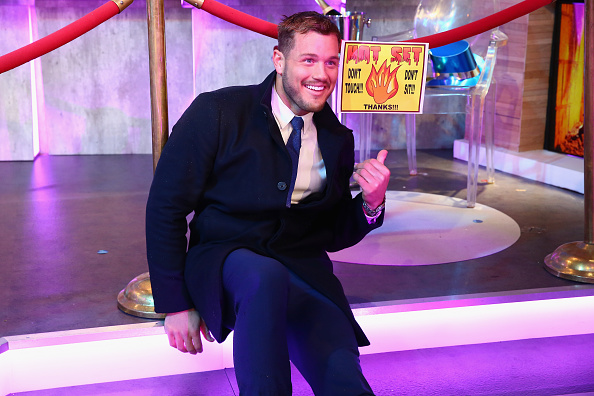 Colton Underwood shocked Bachelor Nation in April when he came out as gay on Good Morning America. Next month, the former 'Bachelor' lead will take viewers into his coming out journey, which was documented by Netflix for the upcoming series Coming Out Colton.
On Tuesday, Colton announced the show's premiere date, and gave his fans some background on the photo used in the promo picture.
"This image was captured moments after I came out to my dad, which was one of the most meaningful parts of my coming out journey," Colton wrote on Instagram. "I'm looking forward to sharing more of my story with you including the lessons I've been learning along the way. 'Coming Out Colton' premieres on Netflix December 3rd."
Days after Colton publicly came out, Variety broke the news that Colton had been filming the Netflix series, which will also feature some of Colton's family members, as well as Olympic skier Gus Kenworthy, who will act "as a guide, of sorts, for Underwood," Variety added. (Gus came out publicly in 2015.)
Colton— who dated his 'Bachelor' pick, Cassie Randolph, after his season ended— will also address the controversy and backlash caused by his coming out.
As The Ashley reported back in April, Colton received harsh criticism from fans and other members of 'Bachelor' Nation when news broke that he was turning his coming out journey into a reality show. Some fans accused Colton of trying to monetize "his truth."
Others brought up Colton's abusive treatment of Cassie after their relationship ended in May 2020. Cassie filed for and was granted a restraining order against Colton last year, after she claimed he was stalking her and had placed a tracking device on her car. The restraining order was granted in September 2020, but Cassie dropped it two months later.
During his 'GMA' interview, Colton apologized to Cassie for his actions during and after their relationship.
"I'm sorry for any emotional pain and stress I caused [her]," he said, later adding, "I'd like to say sorry [to Cassie] for how things ended. I messed up. I made a lot of bad choices…I wish it wouldn't have happened the way it did," he added. "I wish I would have been courageous enough to fix myself before I broke anybody else."
Cassie addressed Colton's coming out in a YouTube vlog shortly after the 'GMA' interview aired.
"Regarding the topic in the media that brought my name up this week," Cassie began. "Just wanted to let you know that I'm not going to be further discussing it or commenting on it for now. There's a lot of layers to it, and I just feel like the best thing for me at this time is to move forward, and just focusing on going forward."
It is unknown if Cassie will appear on 'Coming Out Colton.'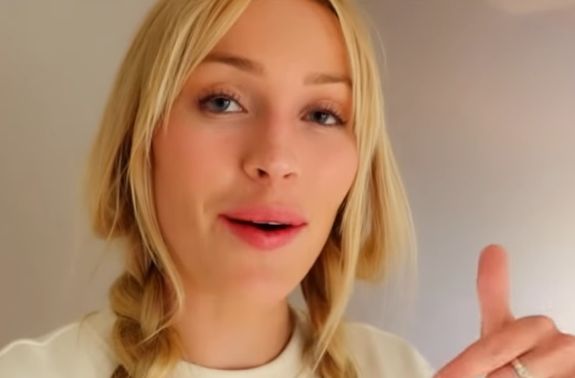 Variety reported on Tuesday that the series will consist of six episodes.
'Coming Out Colton' begins streaming on Netflix on December 3.
RELATED STORY: Cassie Randolph Finally Comments on Her 'Bachelor' Ex Colton Underwood Coming Out On TV: "There's a Lot of Layers To It"
(Photos: Getty Images; Instagram; YouTube)