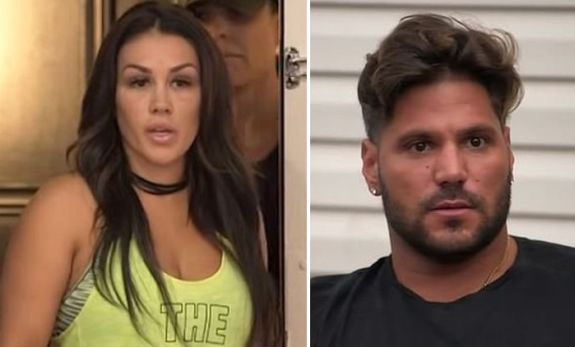 Ronnie Ortiz-Magro won't be doing his GTL-ing behind bars after all!
The Jersey Shore star accepted a plea deal on Friday in the domestic battery case against him stemming from the October 2019 assault on his baby mama, Jen Harley. The incident– which went down at an AirBnB the couple had been renting in Los Angeles— left Ronnie tased and in jail and Jen bruised and battered.
TMZ reports that, thanks to the plea deal, Ronnie will spend no time behind bars. He pleaded "no contest" to one count of domestic battery and one count of resisting arrest He was originally also charged with kidnapping, domestic violence, child endangerment, brandishing a weapon, criminal threats, false imprisonment, and a second count of resisting arrest, but all of those charges have since been dropped.
As part of his plea deal, Ronnie had to agree to a slew of requirements. In order to stay out of the clink, Ronnie must complete a whopping 36 months of probation, do 30 days of "community labor" in Nevada, make a one-time $20,000 donation to a Los Angeles battered women's shelter and complete a court-approved, 52-week domestic violence program.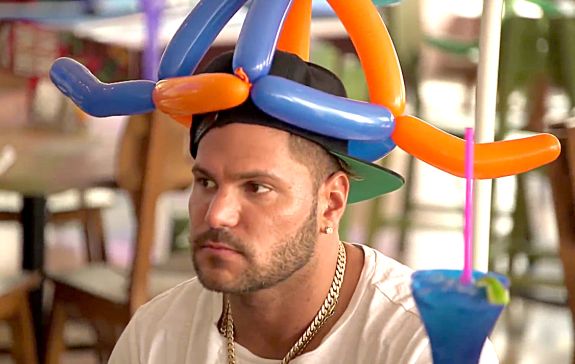 It does not appear that Jen attended Friday's hearing, as she posted video to Instagram Live showing herself in Arizona.
The three-year no-contact order that is currently in place between Ronnie and Jen will remain. Ronnie has been ordered to maintain only "peaceful contact" with Jen, who is the mother of his daughter Ariana. (Of course that may be easier said than done, as both Jen and Ronnie have both been in trouble in the past for attacking one another.)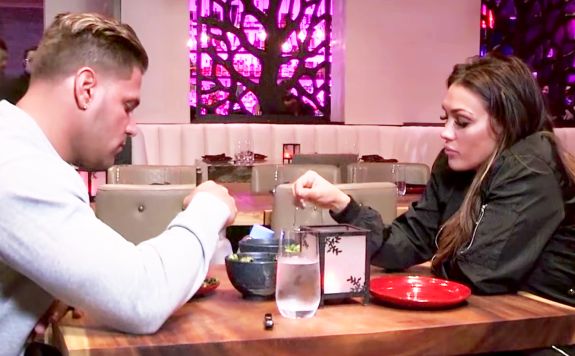 Still, it appears Jen and Ronnie are both hopeful that they can make their co-parenting relationship work. In a recent interview with In Touch Weekly, Jen said she wants to "co-parent peacefully" with Ron, provided he is "sober and making the efforts to be with Ariana."
"I'm just ready for all of it to be over," Jen said of all their court hi-jinks.
Jen and Ronnie have been making up and breaking up since they started dating back in 2017, and Jen told In Touch Weekly that she does not want to continue those "toxic cycles," even though she and Ronnie "obviously love each other a lot."
"The only fear I have is going back with him," Jen said, adding that she wants to move on and find someone else.
"[I want someone] who wants to be a husband, who wants to be in a relationship with someone that just helps build each other up and just build a life with somebody," she said. "I don't want to live my life like 'Oh, I'm doing this for me and he's doing it for him.' I want to be with somebody who wants to be a team and do it together."
Jen recently revealed that Ronnie has not seen Ariana in months; however, the protective order that has been in place during those months prevented Ronnie from seeing his daughter. It is unknown at this point if and when Ronnie will be allowed to see Ariana.
RELATED STORY: Ronnie Ortiz-Magro's Baby Mama Jen Harley Blames 'Jersey Shore' for Ruining Their Family; Says Ronnie Hasn't Seen Daughter In Months
(Photos: MTV; Instagram)