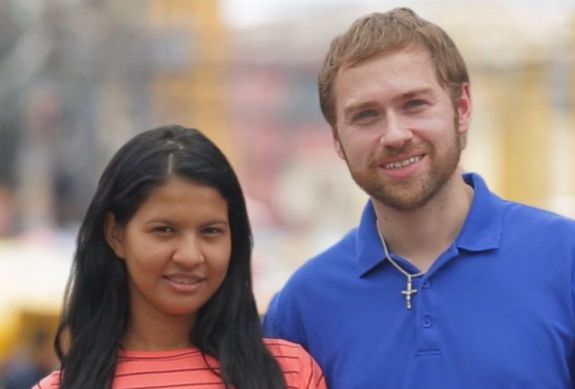 File this under "report" until it's been officially confirmed….
Paul and Karine Staehle are hinting that they are expecting their second child!
Paul seemed to be announcing the baby news on Thursday via Instagram. The couple— who have appeared on 90 Day Fiance: Before the 90 Days as well as The Other Way spin-off— are already parents to one-year-old son Pierre.
On Thursday Paul posted a photo of his wife Karine to Instagram stories, writing "Baby" above her head and circling her midsection. An emoji cartoon of a person holding a baby was also added.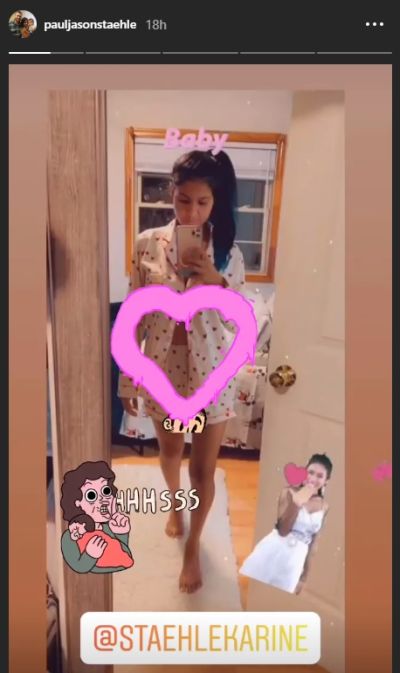 Although the couple didn't come right out and announce that Karine is pregnant, the news was confirmed by the Frauded by TLC Instagram account, which regularly posts behind-the-scenes scoop on the "90 Day Fiance" franchise stars.
"Pierre is going to be a big brother," the account stated in a message posted on Thursday evening. "Karine is pregnant. Word is she is several months along."
While some fans felt that it was a confusing way to announce a pregnancy, it's right on-brand for Karine and Paul, who are certainly no strangers to causing confusion— or controversy. Back in November 2019, Karine told Us Weekly that she was looking for a lawyer and planned to file for divorce from Paul, one day after Paul told his social media followers that Karine was divorcing him and had already started the procedure in her native Brazil. The next month, the couple spent a tumultuous Christmas together, and Paul claimed Karine was running off with another man.
Months later, though, things seemed to be back on track with the couple. Karine and Pierre are currently living with Paul in Kentucky.
Paul and Karine's baby will have plenty of "90 Day Fiance" franchise playmates, as Season 2 couple Evelyn and Justin Halas recently announced that they are expecting their first child. Season 7's Robert Springs and Anny Francisco are also expecting their first child together.
Earlier this month, Season 3 couple Loren and Alexei Brovarnik welcomed a son.
RELATED STORY: "90 Day Fiance" Season 2 Couple Evelyn & Justin Halas Announce They're Expecting Their First Child
(Photos: TLC, Instagram)