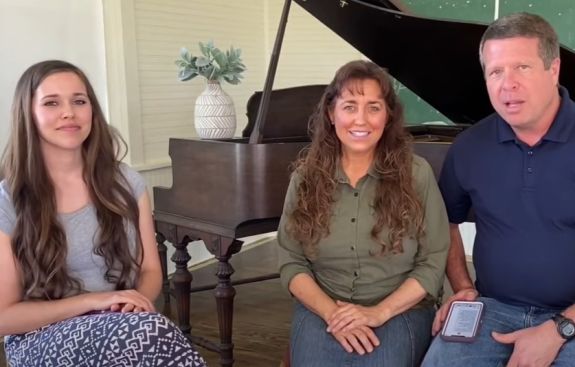 The Duggar Family talked about a variety of topics during an appearance on a live-streamed religious conference on Monday, including their usual babble about their favorite Bible verses, avoiding sin and whatnot. However, once Jim Bob and Michelle Duggar, along with their adult daughter Jessa "Jessa Blessa" Seewald, started answering fans' questions, the answers became a bit more eyebrow-raising.
During Jim Bob & Co.'s looooong live-stream session, they discussed the, um, interesting ways they instruct their kids to protect their modesty from their siblings. (As Duggar fans know, the family has had some problems with this in the past…) They also revealed the creepy ways they keep track of their children— even the ones who are now adults.
The Ashley took one for the team here and sat through the Duggars' entire Q&A session. She has narrowed it down to the seven strangest– and sometimes downright creepy— things revealed in the interview.
Jim Bob compares his unmarried daughters' bodies to a wrapped package.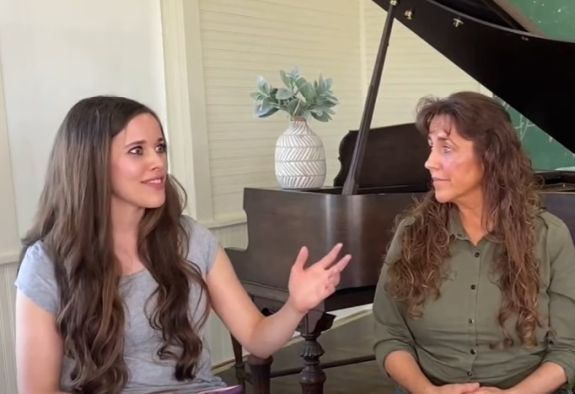 The Duggars have always been outspoken about their desire for their children to remain modest. Monday's live-stream took it up a notch on the creep belt, though, when Michelle revealed what Jim Bob tells his unmarried daughters in regard to keeping their bodies pure for their future husbands.
"Dad always says that you're a special gift, and God has made you so unique and so special that one day you're going to get married and you're going to have a spouse and you're going to be this present that's wrapped especially for your future spouse," Michelle said. "Because, the Scripture talks about your body is his, and his is yours, so you want to keep that special package wrapped nice and clean and neat."
They get an email showing every website that anyone in their home (including their adult children) has visited each day.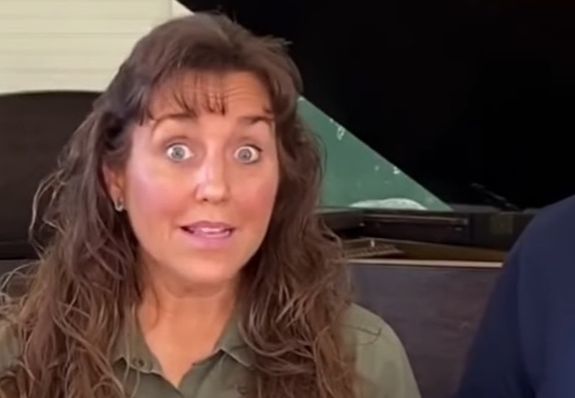 For years, the Duggars have helped hawk religious-based "protection" software called "Covenant Eyes," and Michelle revealed in this interview that the family still places the software on its computers and phones.
"It will give us a report each day and I can see, at a glance from an email, any questionable things or sites [they visited]," Michelle said. "It opens up whatever's been viewed, and so I appreciate that. That has been a real help."
They put "safeties" on their adult children's phones to keep them from looking at naughty things.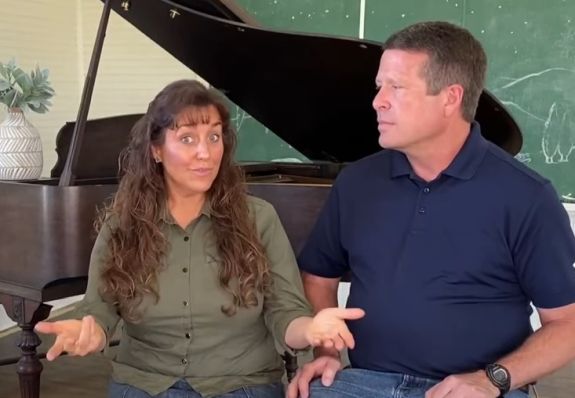 Michelle said that they, like a lot of parents, are cautious about letting their younger children have screen time or devices of their own, as they feel they become a "distraction" from other things. However, the Duggars' feelings about devices also apparently apply to their children who are over the age of 18.
"Some of our adult children have waited to get an iPhone or something like that," Michelle said, adding, "and then when they do [get the phones], we put the safeties on them."
But Michelle insisted that the adult children want their online activities to be watched by their parents…or something.
"They ask for that," Michelle said. "You realize that in a moment of weakness, or at the split-second where something comes up on the screen, when it isn't even connected to what you were searching for, it can be that quick that you might see something that can cause you to be tempted and stumble."
They instruct their kids to run to them and tell them when they have a "bad thought."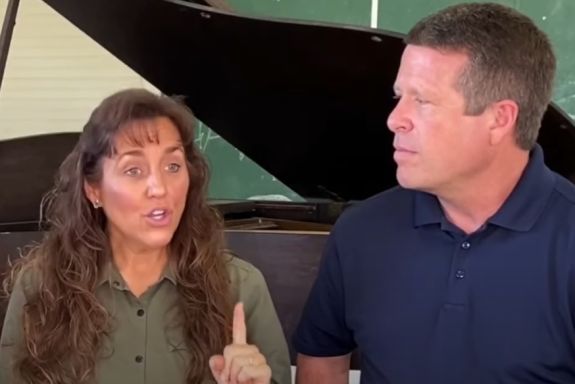 The Duggars say they know their kids are going to have some naughty thoughts during puberty, no matter how many devices they monitor or how many restrictions they put on them. Michelle revealed how she and Jim Bob handle impure thoughts at the Duggar house.
"There will be times where you're gonna think a bad thought," Michelle explained to the viewers. "And you'll go, 'Wow, I've never thought that before!' I say, share that! Bring that thought to Jesus, and then run and tell [your parents]…God gave you a Mom and Dad who want to pray you through these years.
Michelle and Jim Bob both said they often confront their kids to make sure they haven't given in to naughty temptations.
"[I ask them] 'How have you done today? Have you been tempted?' and usually they just start pouring everything out…," Michelle said.
They have strict rules to keep their kids from being seen uncovered by other family members.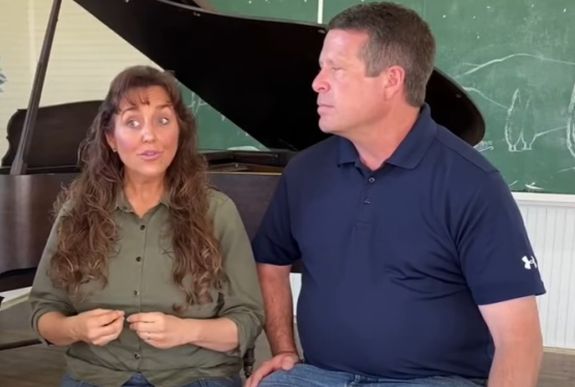 While the Duggars didn't specifically mention the 2015 scandal that rocked their family– when it was publicly discovered that their oldest son Josh had inappropriately touched four of his younger sisters during his teen years— they did discuss some of the house rules that are now in place to keep siblings from getting too close.
"We've always kind of encouraged [our kids] to go to the restroom by yourself, you shower and you bathe and you lock the door so that nobody accidentally walks in….keeping covered," Michelle said.
She also discussed how she instructs her daughters to stay modest even while at home. (The Duggars have often stated that they believe clothing that doesn't fully cover from neck to knees helps to "defraud" the men in their lives and cause them to be tempted.)
"I always say 'don't play peek-a-boo.' Don't wear something low that when you bend over you're going to play peek-a-boo," Michelle said. "Or [don't wear] something that's too short that's going to reveal when you're sitting down."
Jim Bob alluded to the family's hard times during the discussion.
"We've gone through a lot of different heavy things, raising 20 kids, but we know that as we turn our hearts to God, and have them turn their hearts to God, things can work out," he said.
They think cell phones can be evil.
Years ago, Jim Bob talked about the evils of the cellular phone, and, judging by his statements on Monday, his feelings about the devices have not changed much with the passage of time.
"I think one of the biggest struggles in today's world are these electronic devices. I think they're one of the greatest assets… but it also has the most dangers of anything we've ever faced," he said.
Jim Bob admitted that their sons struggle more than their daughters to resist the seductive lure of sinful activities offered by cell phones and devices with Internet access. (Again, their oldest son Josh was caught using the Interwebs for a bunch of unholy things a few years back.)
"If there's secret sin, and sins you're viewing and you're going down that path, you can really get off-track in a hurry, so we ask [our kids] about how they're doing," Jim Bob said. "Maybe someone's talked about something, or maybe someone's shown them something [that's bad.]"
Michelle said her older kids willingly "turn in their phones" and "turn off their computers at night" in order to prevent themselves from being tempted.
Watch the full interview below. (The Duggars appear at the 16:40 mark, by the way.)
RELATED STORY: 'Counting On' Couple Joy & Austin Forsyth Reveal They're Expecting a Baby Girl