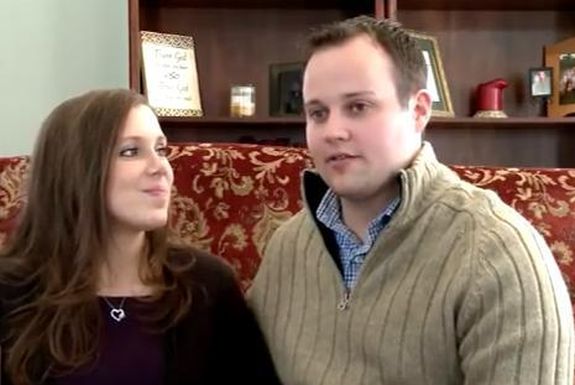 By Holly Rasmussen & The Ashley
Critics have been calling Josh Duggar a hypocrite ever since news of his sex abuse scandal leaked back in May, and today, Josh actually agreed with them.
The 19 Kids and Counting star had been preaching "family values" on his family's reality show and while working for the Family Research Council, despite having had molested five young girls (including four of his sisters) during his teen years.
Even in adulthood, though, Josh certainly wasn't adhering to the wholesome family-centered lifestyle that he was preaching. Yesterday, Gawker released a bombshell report that stated that Josh's name and information had been found on the just-leaked list of customers of the "have an affair" website, AshleyMadison.com.
Yes, you heard that right. During the time that Ol' Joshy was in D.C. preaching for "family values" and lobbying against same sex marriage, he was allegedly keeping an account on a website that was created to help people cheat on their spouses.
Today, Josh and his family confirmed that the reports were, indeed, true and that he did have an affair during his marriage to current wife Anna Duggar.
"I have been the biggest hypocrite ever," Josh said in a statement released on the family's website. (UPDATE: The family took down the statement originally posted this morning with the text featured below and replaced it with the text found in the link. They conveniently edited out any mention of Josh's addiction to p0rn!)
"While espousing faith and family values, I have secretly over the last several years been viewing pornography on the internet and this became a secret addiction and I became unfaithful to my wife.
"I am so ashamed of the double life that I have been living and am grieved for the hurt, pain and disgrace my sin has caused my wife and family, and most of all Jesus and all those who profess faith in Him."
Josh's parents, Jim Bob and Michelle Duggar, also released a statement today in which they claimed they had no idea that their son was a p0rno-crazed cheater.
"When we learned of this late last night our hearts were broken," the Duggars stated. "As we continue to place our trust in God we ask for your prayers for Josh, Anna, our grandchildren and our entire family.
Josh discussed in his statement how he has yet again brought shame to the Duggars.
"I brought hurt and a reproach to my family, close friends and the fans of our show with my actions that happened when I was 14-15 years old, and now I have re-broken their trust," he wrote. "The last few years, while publicly stating I was fighting against immorality in our country, I was hiding my own personal failings. As I am learning the hard way, we have the freedom to choose to our actions, but we do not get to choose our consequences. I deeply regret all hurt I have caused so many by being such a bad example.
"I humbly ask for your forgiveness. Please pray for my precious wife Anna and our family during this time."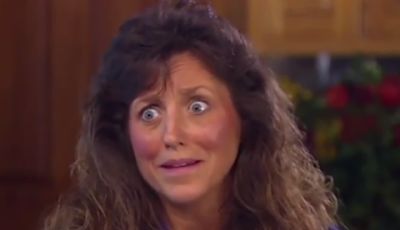 After his sex abuse scandal broke in May, Josh made public statements that he has since turned his life around and is a devoted family man, but that was apparently a lie. While Josh was living in Washington, D.C. with his wife and three children and working for the Family Research Council, he was also on AshleyMadison.com trying to have an affair.
Josh's profile stated that he was looking for one-night stands, experimentation and sex talk, among other things. He also listed short hair casual jeans/t-shirt type as his turn-ons. Apparently those frumpy skirts his wife wears weren't doing it for him.
Gawker reported that someone using a credit card belonging to a Joshua J. Duggar, with a billing address that matches the home in Fayetteville, Arkansas owned by his grandmother, (that's the house we saw his wife give birth in on T.V.) paid a total of $986.76 for two different monthly Ashley Madison subscriptions from February of 2013 until May of 2015. They are also reporting that in July of 2014, Josh started a second account that was linked to his home in Oxon Hill, Maryland.
Josh also allegedly paid a fee of $250 that appears to have gone toward the purchase of an "affair guarantee," according to Gawker. Customers who buy 1,000 credits for $250 on the site are given a guarantee that they'll have an affair within three months or they'll get their money back.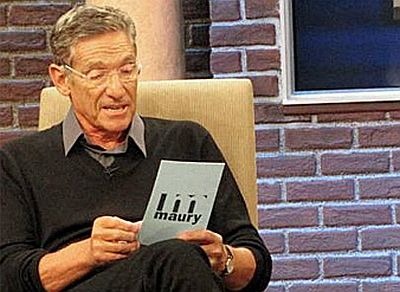 But wait– there's more!
Gawker is also reporting that Josh also had a profile on the dating site OKCupid, which was found using the information that was leaked from Ashley Madison. An account by the name of "joesmithsonnwa" has the same unique email handle as Josh's Ashley Madison account.
While he used a photo of a random guy on his profile, all of his other identifying info matches to Josh's life: he doesn't drink, doesn't do drugs, is Christian, involved in politics and enjoys "a few reality shows." He does, however, list himself as "single" and looking for casual sex.
Josh's wife, Anna, has yet to speak out about the affair(s). After his sex abuse scandal broke in May, she released a statement about how she's forgiven her husband, etc. This time, however, she has been radio silent on the Duggar website and her social media accounts.
The couple welcomed their fourth child, Meredith, a month ago.
The Ashley will update this story when more info becomes available.
(Photos: TLC, Fox News, UPN)