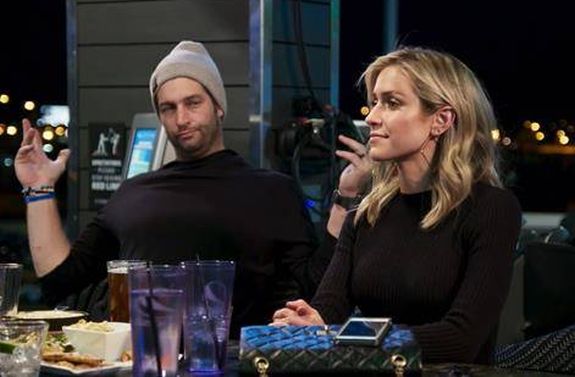 After nearly a week of butting heads, divorcing Very Cavallari stars Jay Cutler and Kristin Cavallari have reportedly come to a temporary agreement regarding the custody of their three kids, as well as a home in which Jay had allegedly been preventing Kristin from purchasing for herself.
E! News reported on Friday that the soon-to-be-exes have come to a somewhat-truce in regard to both subjects, each of which has been a major source of tension between Jay and Kristin since they announced last Sunday that they are divorcing.
"Kristin and Jay have made some progress in moving forward with the divorce," a source told E!
In court documents filed on Wednesday, Kristin claimed that Jay had been blocking her attempts to purchase a new home for herself. She also claimed that Jay and his lawyer refused to allow their finance manager to release the funds she needed to buy the home, which she was first going to buy back in November during a "bad place" in her marriage to Jay.
"They are now agreeing that Jay will allow Kristin to purchase the home she has been looking at since November of last year when they started having serious issues, which prompted her to start looking in the first place," the source told the site.
In order to get Jay to agree to that, the source claims that Kristin had to agree to split the time with their three children. The couple— who is reportedly still living together despite their split— will alternate weekly as to who stays in the family home with the kids.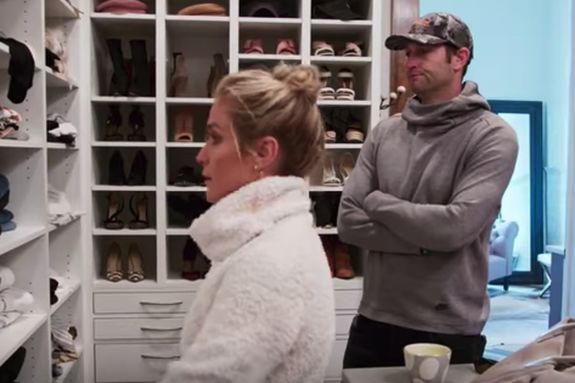 "They are having the kids stay in the home and Kristin will stay a week, then Jay will stay a week," the source said, adding that the arrangement will be in place until Kristin closes on her new home. Once that happens, the kids will alternate between Jay's home and Kristin's home every other week.
The source described Jay and Kristin's current living situation as "contentiously co-habitating."
"Things are very tense between Jay and Kristin right now," E! previously reported. "They are on opposite sides of the house and only communicate in regards to the children's needs…It's really a power struggle between the two of them."
View this post on Instagram
The couple has disagreed on who was the kids' "primary, at-home caregiver," is, as well as on money issues. In documents filed earlier this week, Kristin requested that Jay pay child support and for the children's health insurance. She also asked for an equal division of their assets and liabilities — including those accumulated during their marriage by Jay through the NFL — and that Jay maintain life insurance coverage, with her as the sole beneficiary.
Kristin is also asking for "further and general relief to which she may be entitled."
The couple has not yet spoken out as to how their joint reality show, 'Very Cavallari,' will be affected by their split.
RELATED STORY: Kristin Cavallari & Jay Cutler's Divorce Reportedly Not Caused By Cheating; Couple Still Living Together While Jay Allegedly Blocks Kristin From Purchasing Another Home
(Photos: E!; Instagram)