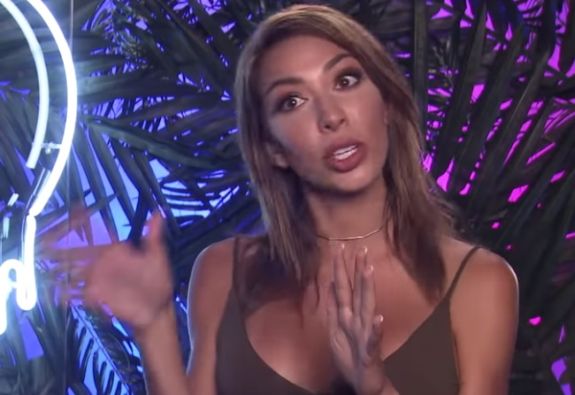 Farrah Abraham is throwing in her two cents, whether anyone is asking for it or not. (Spoiler alert: no-one is asking for it.)
According to Hollywood Life, the former Teen Mom OG's latest bout of unsolicited advice is directed toward two of her former co-stars, Catelynn Lowell and Maci Bookout. Farrah advised both of them to seek professional help, seemingly due to their support of Amber Portwood.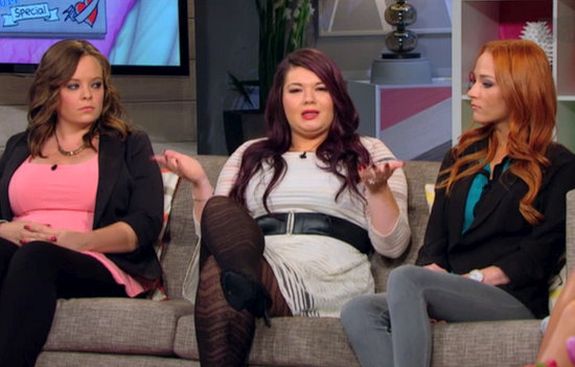 "I really hope that, not only Amber, but I hope Catelynn, I hope Maci… gets some help," she told Hollywood Life on the Emmys on Sunday. "They seriously need it."
Farrah criticized Maci and Cate for supporting Amber following her arrest for domestic battery in July, as well as during the infamous Season 6 Reunion brawl that took place onstage involving Amber and Farrah.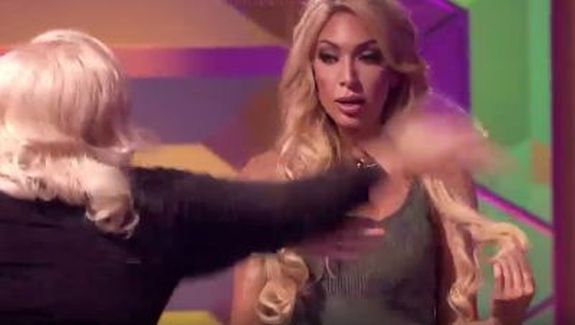 In the wake of Amber's recent arrest for domestic battery as well as the leaked audio of her verbally abusing her boyfriend Andrew Glennon, Farrah said her relationship with her former co-stars remains strained as it has been for some time.
"For one, I do not speak to others who are very vulgar and abusive," Farrah said. "I haven't spoken to [Amber]. I think, the last time we saw me with her was her trying to attack me on stage at the Reunion and Catelynn and Maci supporting her in that. I have to say that was a sad way for me to leave it. I think it's getting worse and in a devastating kind of way."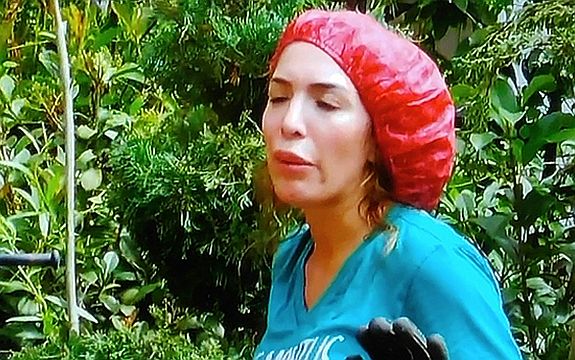 Farrah went on to claim that, as hard as she tries to understand her former co-stars and what they may be going through, she just can't help but to be honest about the way she feels about them.
"Some people would be surprised [by their actions]. I've never been surprised, because I'm very honest to a fault," she said, in all her 'Farrah Speak'-glory. "I'm very deep about actually understanding the person who I'm working with. I've dealt with a lot of jealously, mental illness, misbehavior and mistreatment from a lot of people for years. I just don't think anyone should be surprised of that."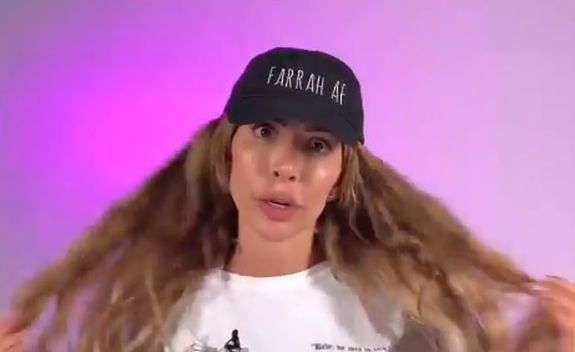 While Farrah did say she was happy that Amber's children (10-year-old Leah and one-year-old James) are able to be with their fathers (Gary Shirley and Andrew, respectively), she encouraged Amber to go get help for her anger issues.
"Amber can seek her own help. If she truly desires it, she will seek it herself," she said. "I've just been very hurt from the past scenarios…"
Farrah also used the interview to squash the rumors (which she basically created herself, mind you) that she would be returning to 'Teen Mom OG.' (She recently announced on her Instagram that she and her daughter Sophia were attending meetings with Viacom about possibly returning to the show. Farrah was fired from 'Teen Mom OG' in October 2017.)
Apparently, those "meetings" didn't go so well. (Go figure!)
"I have made my choice to not ever come back to 'Teen Mom' and I'm sorry that I left like that," she said, adding that she was only considering returning to appease her many, many fans…or something.
"I took some amazing meetings for some fans, and I was not privileged to the audio before I took that meeting," Farrah said. "I think some people are having power trips with having a position on a show for too long."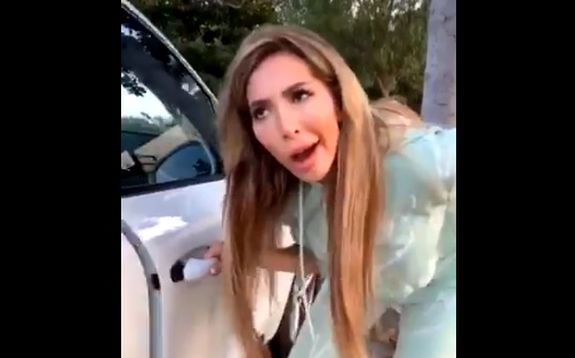 Umm…?
While Farrah (and Debz OG) will not be returning to 'Teen Mom OG,' Amber will. As The Ashley told you last week, the show's producers and Viacom have decided not to fire Amber, despite the release of the audio clips. She will continue on with the rest of the cast in the upcoming season, which is currently filming.
RELATED STORY: 'Teen Mom OG' Stars React to Disturbing Leaked Audio of Amber Portwood: Farrah Abraham, Catelynn Lowell, Shawn Portwood & More Release Statements
(Photos: MTV; Instagram)