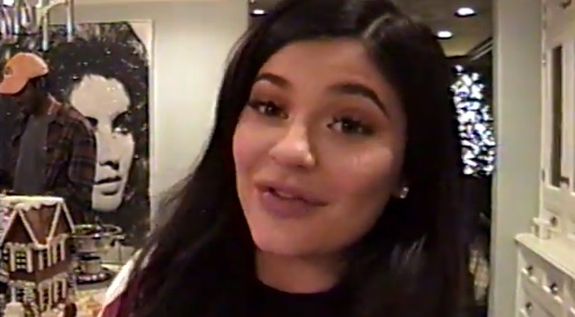 Kylie Jenner, the youngest sibling of the Kardashian-Jenner tribe (and the only one to earn the title of "self-made billionaire") has reportedly been hospitalized.
According to Page Six, the Keeping Up With the Kardashians star was supposed to present (and be laughed off stage) at the Emmys on Sunday along with sisters Kim Kardashian and Kendall Jenner, though she was too sick to attend the show. Since then, she has been hospitalized for flu-like symptoms.
Kylie is reportedly recovering from nausea and dizziness at an LA-area hospital, where Caitlyn Jenner has been dropping in to visit while Kylie's mom Kris Jenner is in Paris (in full momager-mode, still promoting her cash cows' children's business ventures, as per usual).
In addition to landing her in the hospital, Kylie's illness also caused her to cancel plans to attend Paris Fashion Week for work. The Kylie Cosmetics founder was slated to help with the casting and prep for the Balmain show, as her makeup brand has partnered with Balmain designer Olivier Rousteing for a collaboration set to launch during Paris Fashion Week.
According to TMZ, Kylie broke the news of her illness to her followers on social media, assuring them the collection would still debut on Friday despite her absence.
" … So as you know, I was getting ready to go to Paris for the Balmain show at Paris Fashion Week for the launch of my makeup collab with Olivier. Unfortunately I'm really sick and unable to travel," she wrote. "I'm heartbroken to be missing this show, but I know that my amazing team, and my friends who are in town for the event, will help me be there in spirit.
" … Make sure you guys watch the show with me on Friday," she continued in her statement. "It's going to [be] an epic event and I can't wait. I love you Olivier, congratulations, and I'm sending you all my love!!!"
While Kylie is currently being treated by medical professionals, her prognosis is unclear at this point, according to TMZ.
(Photos: Instagram)