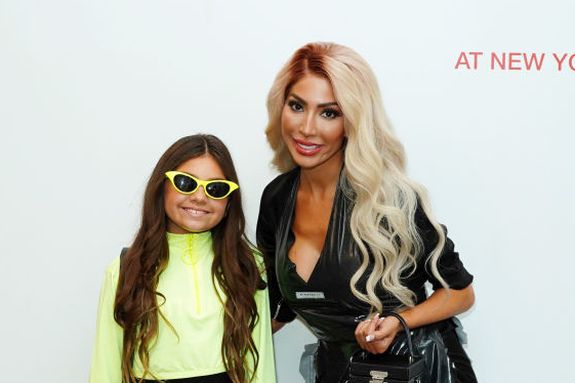 Sophia Abraham appears to be done with her mom, Farrah Abraham's tell-all tabloid interviews about her pubescent milestones!
In an audio clip from the August 16 episode of Farrah and Sophia's Abraham Gals podcast (first discovered by YouTuber The Grace Report), Sophia, 11, can be heard asking her mother to stop talking to media outlets about the bodily changes she is currently going through. When the former Teen Mom OG star poo-poos (no pun intended) her requests, Sophia then accuses her of not respecting her privacy and frequently embarrassing her.
(You would think the poor kid would be used to her mom embarrassing her, given that her mom is Farrah…)
"Honey, are you gonna shave under your arms or no?" Farrah asks Sophia during the episode.
Sophia is not amused that, once again, her mother talked about an aspect of her personal hygiene to the public.
"Why do you always have to talk about that?" Sophia can be heard saying. "Stop trying to expose me on TMZ! It's really embarrassing!"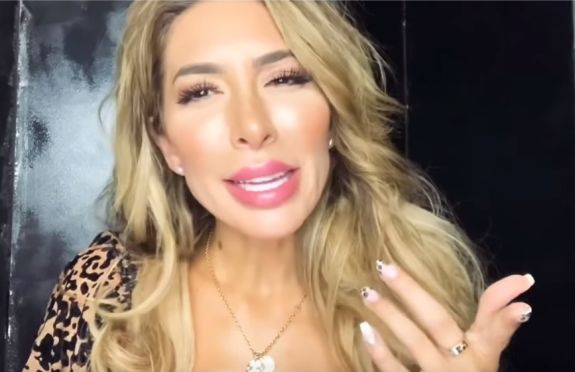 Farrah just cackles and tells Sophia, "You're so silly!"
Sophia then accuses her mom again of exposing her on TMZ, and Farrah doesn't apologize. Instead she explains to her pre-teen daughter that "people want to know where you are, if you're sproutin' out hairs."
If you're wondering what Sophia's talking about in regard to TMZ, it's likely the time back in January that Farrah told the media outlet that her daughter is currently in therapy…and that the poor kid is beginning to smell.
No…seriously…
"Well, I mean she started having B.O. [body odor], ya know, she started having armpit hair," Farrah told TMZ in January. "Like, our kids are going through puberty and luckily my daughter is more well-behaved than I see of her other kids and her other peers and I'm very blessed."
Anyway…in the August podcast clip, Sophia does not agree that the public needs to know about her puberty.
"Not one single person on this earth would talk about their child growing armpit hair!" she tells her mother, who is still unfazed and tells Sophia that puberty is a subject that needs to be discussed publicly.
"It's embarrassing and awkward," Sophia protests. "It's embarrassing to talk about it and spread it all over the whole world!"
Again, Farrah is unfazed, telling her daughter her puberty milestones are nothing to keep private.
"…privacy," Sophia tells her mom. "Clearly, you do not respect that. You are not good with the privacy."
Um…that's kind of the understatement of the century, kid.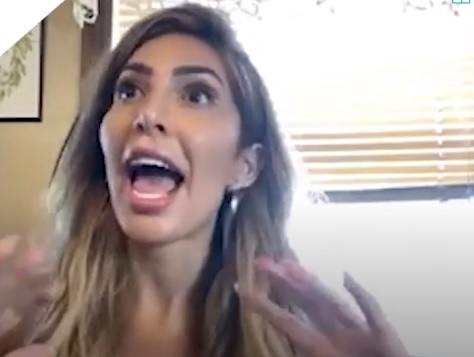 You can listen to the full episode of the podcast below!
RELATED STORY: Mackenzie McKee Gives Her Thoughts on Former 'Teen Mom' Franchise Co-Stars Jenelle Evans & Farrah Abraham: "She's a Genuinely Mean Person"
(Photos: Sean Zanni/Getty Images; Instagram)