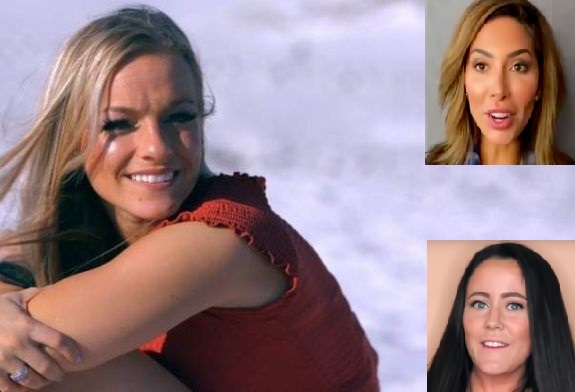 Mackenzie McKee was a guest on the Domenick Nati Show last week, where she chatted about everything from the status of her divorce from husband Josh McKee to the upcoming season of Teen Mom OG. When she was asked for her opinions on her former 'Teen Mom' Franchise co-stars Jenelle Evans and Farrah Abraham, though, Mackenzie did not hold back!
While Mackenzie admitted that she has only met Jenelle in-person one time, she was not happy that the former Teen Mom 2 called her "thirsty" (among other things) during a recent interview. She also commented on Jenelle recently calling her former co-stars Leah Messer and Chelsea Houska "fake."
"I think that [Jenelle] probably feels a little bit threatened right now because she's not on the show," Mackenzie said. "I don't have a problem with Jenelle. It makes me cringe when people comment on her body. I hate it. I have stuck up for her a million times. I don't really care what bad things she has to say about me. I don't have a problem with her."
While Mackenzie seemed to be playing nice while commenting on Jenelle, she did state that she feels Jenelle is out of line calling anyone fake.
"But I don't think she has the right— and, you know, we're all human and we're all more alike than we think—but she doesn't have the right to call people fake," Mackenzie said.
Mack later said that she met Jenelle in-person once during her Teen Mom 3 cast. However, a feud between Jenelle and the 'Teen Mom 3' cast ended up souring any good vibes the girls once had.
"There was a feud with her and all the 'Teen Mom 3' girls that I had nothing to do with," Mackenzie said. "She blocked us all and hated us all."
Mack claimed it wasn't until Jenelle's recent interview comments about her that she really gave The Lady 'o' The Land much thought.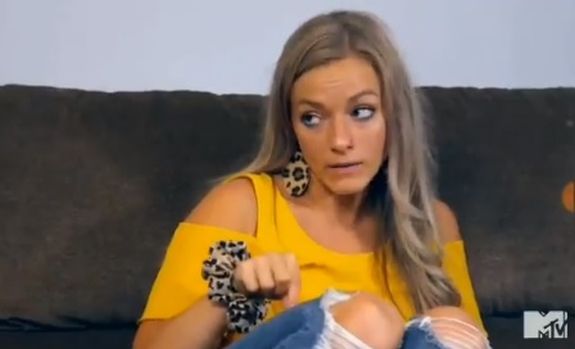 "Then, this thing comes out where [Jenelle was asked in an interview], 'Who is the thirstiest one on the show?' and she said me. That's our only interaction. I've met her once, and she doesn't seem to be a fan of me. And that's OK."
Mackenzie was also asked to comment on Farrah, who used to have a spot on 'Teen Mom OG.' While Mack seemed to be trying to stay diplomatic while talking about Jenelle, she didn't hold back at all while giving her thoughts on the Backdoor Teen Mom, even stating that Farrah is her "least-favorite" person from the 'Teen Mom' Franchise.
"She's mean. She's a genuinely mean person," Mackenzie said. "She is 100 percent mean and a bully."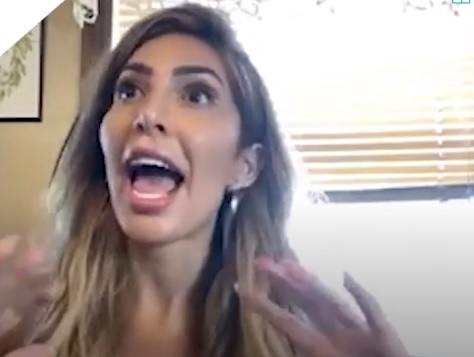 Mackenzie then talked about Farrah's less-than-kind reaction to the news that Mackenzie was joining the 'Teen Mom OG' cast.
"Like, I get asked to be on a show, and I say yes. I get asked to share my story, and my mom gets to share her story, which was the most beautiful part of it all because she wanted to, she genuinely wanted to share love and spread love," Mackenzie said. "And then, the next thing we know, Farrah is in interviews saying I want to be her. She's mean."
Mackenzie also stated that she's not the only person associated with 'Teen Mom' who feels this way, noting that some of the shows' crew members have talked to her about Farrah's horrific behavior toward those working behind-the-scenes of the show.
"You do hear a lot of background stuff [while filming]. The crews that come in, they switch in and out. They work with other girls, and sometimes they share information about what it was like working with them," she said. "When I found out how rude Farrah was to the crew, I was like, 'Oh my gosh.' It's very hard to have respect for her."
You can watch Mackenzie's full interview with the Domenick Nati Show below!
RELATED STORY: 5 Times Farrah Abraham Was Awful to The Crew Behind the Scenes of 'Teen Mom OG' (EXCLUSIVE!)
(Photos: MTV; Facebook; YouTube)