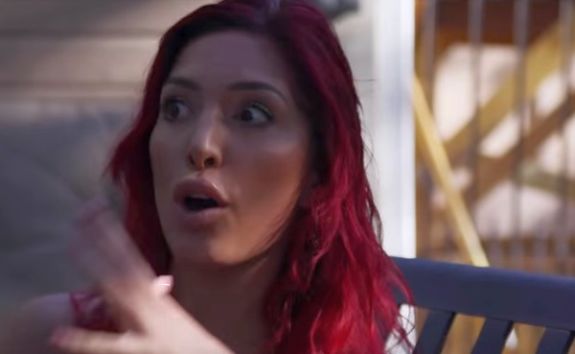 Farrah Abraham's antics are worse than Teen Mom OG viewers know, according to the folks who work behind the scenes of the show!
The Ashley is well aware that juiciest stuff that happens on the set of the 'Teen Mom' shows rarely makes it to air, so she spoke to a collection of 'Teen Mom' crew members, who shared some never-before-told stories about Farrah's behavior behind-the-scenes of the show.
As fans know, the Backdoor Teen Mom was fired from Teen Mom OG back in October, but viewers have yet to see that scene play out on the show (except for a few preview clips that MTV has posted). The reasons behind Farrah's booting are still fuzzy, although she has stated numerous times it's because she chose to continue to work in the adult industry. However, in a new clip released by MTV, the show's Executive Producer Morgan J. Freeman hints that Farrah's treatment of her MTV producers and crew may be part of the problem.
"The amount of work that goes into keeping you happy has bubbled up to a point where we have to figure out if we move forward," he tells her. "Out of nine moms, you're the only one who is the problem."
Here are a few tales from behind the scenes of 'Teen Mom OG!'
(Just to note: All of the incidents below have been confirmed to The Ashley by at least TWO crew members. Some identifying info has been slightly modified, though, to protect the identity of The Ashley's sources.)
5. She Banned Crew Members For Ridiculous Reasons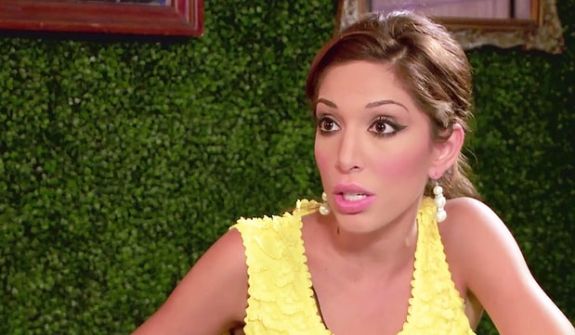 "When Farrah decided she didn't like someone on her crew or production team, she would tell her producer that they were 'banned,'" one longtime crew member tells The Ashley. "That basically means that they are not to come into her home anymore or work on her crew."
Sometimes, Farrah's "bannings" would come out of nowhere, but other times they were for ridiculous reasons.
"She legit banned one crew member from the set because she could not pronounce his name!" another crew member tells The Ashley. "It's so ridiculous that people thought we were making it up but it 100 percent happened. There may even be footage of it somewhere."
"The general feeling on Farrah's shoots were that you didn't really talk to Farrah unless she spoke to you; otherwise she would get really mad," a crew member said. "It was an uncomfortable environment, especially compared to how it is working in some of the other girls' homes."
Farrah reportedly "banned" so many crew members from working with her that MTV eventually had very few people they could send.
"It was to a point where there was basically no crew left to go out there… so people who she 'banned' had to go but hide out in a car outside," the crew member added.
4. She refused to work with most of the show's producers.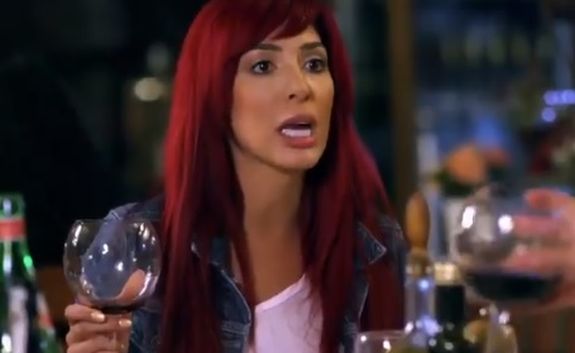 Farrah's longtime producer was Heather Walsh (who got canned last year for various reasons). At the end of her 'Teen Mom OG' run, Farrah had two producers instead of one, which was reportedly an attempt to help keep her happy. Finding producers that Farrah was willing to work with was not an easy task, according to a crew member.
"One producer got hired and didn't even make it out there [to Farrah's shoot]," the crew member said. "Farrah found out that producer was a straight guy and she said 'No absolutely not.' She told multiple people on set that she didn't like working with straight male producers because they would hit on her."
3. She had crazy rules for the crew.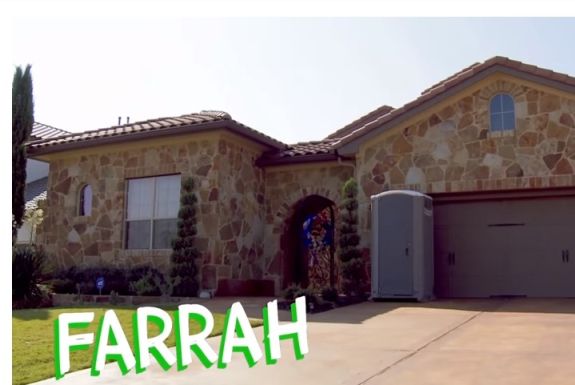 The Ashley was the first to tell you (back in 2015) that Farrah refused to allow the producers and crew to use the bathrooms in her home, which is why MTV eventually had Porta-Potties brought in for the crew. At some point, though, Farrah decided she didn't want to have portable toilets on her property so she got rid of them.
"She got rid of the Porta-potty and still didn't let the crew use her bathroom so they had to drive down the street to use the bathroom," a crew member said. "There weren't any public restrooms nearby either, so if you had to go to the bathroom, it kind of halted everything. And Farrah was very strict on that rule; there was no budging her even for an emergency."
"The fact of the matter is that she viewed the crew of 'Teen Mom' as people who were 'less than' her, plain and simple," another crew member added.
Fans have watched the crew stomp around in shoe covers while filming in Farrah's house also.
"We all respect the houses of the girls, but it's kind of hilarious that the crew can not enter the home without their shoes off but Farrah's horse is allowed in the foyer!"
2. She once tried to actually fire someone from their job.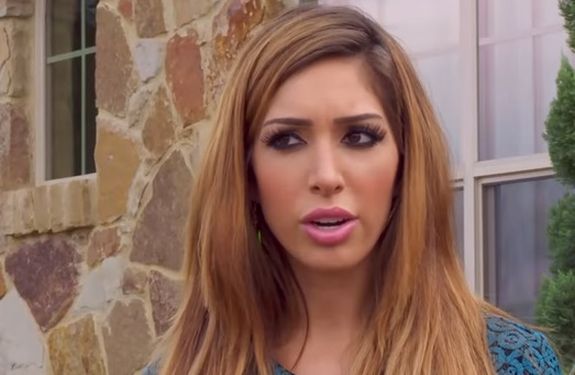 "Farrah once got angry at a member of the crew and told them to get out because they were fired [from the show]," one person tells The Ashley. "Everyone was just like…um…you don't have the authority to do that."
1. She berated a producer at the last 'Teen Mom' shoot.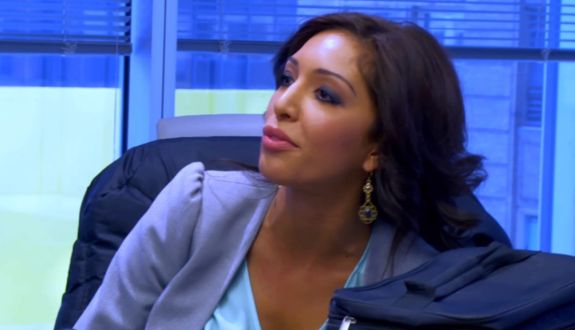 Farrah came to Los Angeles in October to film the "New Years Eve" party episode that was shown in December. Although nearly all the moms from both 'Teen Mom' shows were present, Farrah refused to film with the other girls, so a separate "VIP" section had to be set up for her and her family.
"The head producers didn't seem to know about it either because when they saw the roped off area they were pissed!" one person who was on set tells The Ashley.
On the day of filming, Farrah showed up early and was completely camera-ready.
"She thought she was going straight into filming but everything wasn't ready yet," the crew member said. "The poor producer who was with her got it so bad for that. When the producer Walkie-Talkied and asked if there was somewhere Farrah could go until the set was complete, Farrah lost it on her.
"She screamed at her, yelling, "Do you not know how to do your job? Clearly you don't so I'll just stand here until you know how to do your job!"
(Photos: MTV)