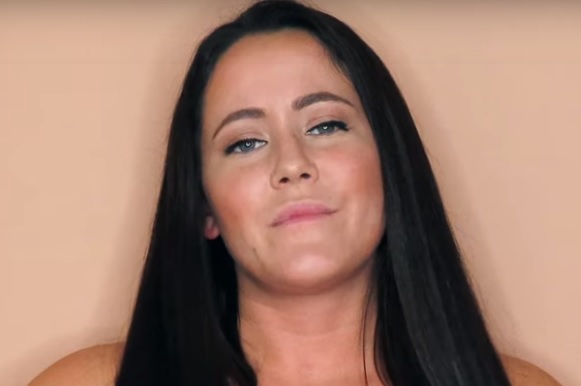 Jenelle Evans has been making the "Random Podcast" rounds lately, talking about everything from her new "projects" to her former Teen Mom franchise co-stars!
The former Teen Mom 2 star's latest podcast interview was with iClick TV's Dirty Reality, where she made some, um, interesting claims about her future project(s), talked crap on current 'Teen Mom'ers Kail Lowry, Mackenzie McKee and others, and discussed the odds of her making like Farrah Abraham and getting into the adult film industry.
Since the podcast is long, The Ashley has waded through the swamp water of it to bring you only the most-interesting parts. (The Ashley will also be discussing a specific part of the interview in a story later this week, so stay tuned…)
Anyway, on with the smack talk!
On why MTV (and the 'Teen Mom' producers/editors) are responsible for her bad reputation: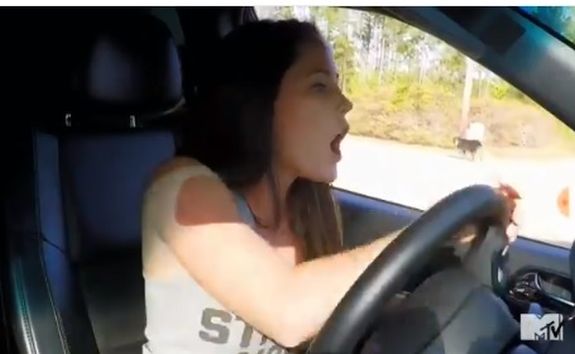 Jenelle has made it no secret that she feels those behind the show crafted her into the 'Teen Mom' villain, and her statements during this interview were no different.
"Over the years I was very open and honest but I got to the point where it was hard for me to trust [the producers] anymore," Jenelle said. "I didn't know what was about to air. We would film happy scenes and they would never make the cut. I just felt like my reputation to them was 'the bad one' and I just feel like I got cut off there and couldn't continue."
"I did an interview recently and I told them, 'You know, I feel chewed up and spit out with Hollywood life," she added.
Jenelle's 'Teen Mom' contract with Viacom recently ended, freeing her up to do whatever she wants with whatever network she wants. She promised that she has some new projects in the works.
"I'm moving on to new and better things," Jenelle said. "I have a new team I'm working with, and we got some projects going on behind the scenes so I'm excited for whenever I can announce that.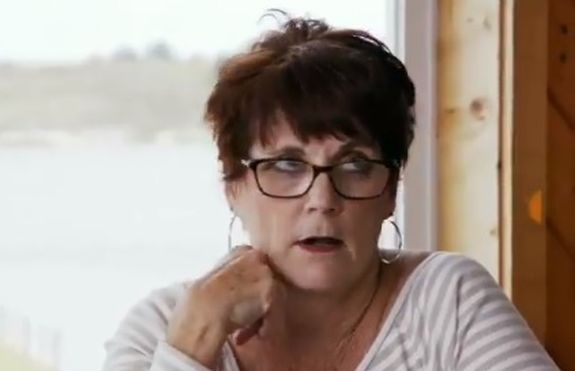 On why she's mad that MTV fired her but not Amber Portwood:
This seems to be a favorite podcast topic as of late for Jenelle. Here, she stated that it wasn't fair that she was grouped together with her dog-killing, producer-threatening husband, David Eason, and got fired for it.
Amber, as 'Teen Mom OG' fans know, remained on the show despite her July 2019 arrest for domestic violence and the release of numerous audio recordings in which Amber can be heard being physically and verbally abusive to her then-boyfriend Andrew Glennon.
Surprisingly, though, Jenelle said she feels the producers were right not to fire Amber.
"I think it's fair for her to continue her story, but I don't think it's fair for me to NOT continue my story, if you get what I mean," Jenelle said. "I didn't get in trouble for nothing, she got in trouble for a lot of things, and now they're holding my husband's actions against me."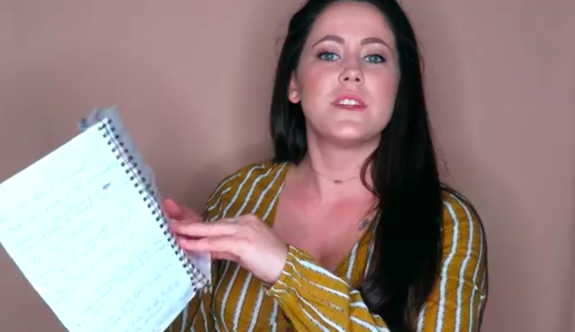 On which 'Teen Mom' stars are thirsty, boring, and more…
Amber wasn't the only 'Teen Mom' star Jenelle mentioned during her podcast interview. She also took swings at Mackenzie McKee, Farrah Abraham, Kail Lowry and Chelsea Houska.
When the podcast hosts asked her to name the first 'Teen Mom' star who came to her mind when she heard a certain word, Jenelle happily played along.
When asked which 'Teen Mom' star is the most fake, Jenelle chose Farrah. When asked who is the most bitchy, Jenelle picked Kail (whom she has had a long-time feud with). When asked who is the most real, Jenelle said Briana DeJesus (whom is the only person from the cast she is still cordial with.)
When asked which 'Teen Mom' is the most thirsty, Jenelle went with Mackenzie.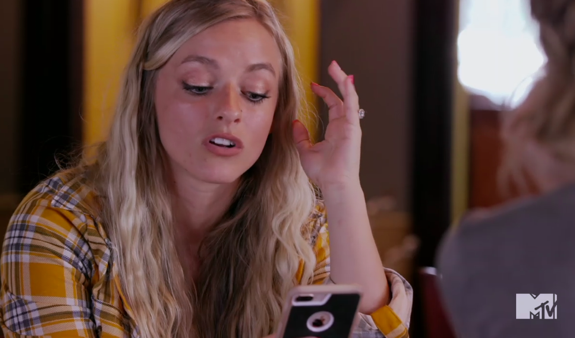 The hosts then asked her which 'Teen Mom' girl is the most boring, and Jenelle chose Chelsea. When asked which girl was most likely to show up drunk and black out at the 25th Year Reunion Show (should there be one…dear GOD let there be one!), Jenelle went with Maci Bookout because "she loves beer."
On whether she would do a reality show with her mother, Barbara Evans:
Jenelle is probably aware by now that the most-likable thing about her is her mother, Babs, so it's no surprise that she stated that she would be willing to do a TV project with her "motha." (In a recent interview, she even revealed plans for her and Babs to co-author a mother/daughter advice book. Insert giggle here.)
"Yes [I'd] definitely consider it," she said. "Actually, like I said, we have projects going on where my mom will be involved in all this. You've just got to stay tuned. I've got a new team I'm working with. It just takes time. Also, this virus is holding us up, so now I've gotta figure out a way around all that."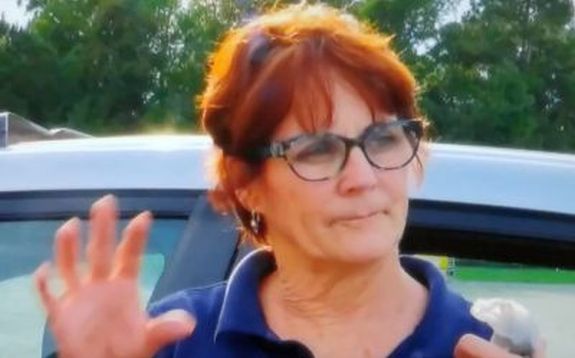 On whether or not she would ever do a p0rn movie:
As The Ashley has previously told you, money is very tight on The Land right now. However, Jenelle insists that she would never resort to doing adult films (a la Farrah), even if she was offered a swamp-full of cash.
"No, I've actually been offered it, they tried offering me $1 million, the same Vivid Entertainment that worked with Farrah," Jenelle said.
(Jenelle is telling the truth here. In fact, back in 2015, Jenelle did an interview with The Ashley about it. Click here to read that!)
Jenelle stated that, after Vivid saw how successful Farrah's backdoor film was, they were eager to turn more 'Teen Mom' stars into nudie cuties.
"After that, they contacted me and asked, 'Would you be willing to do it? We'll pay you more than Farrah.' And I said, 'No, I won't,'" Jenelle said. "It's kind of like, you're doing a dirty deed for 30 seconds and that ruins your whole life, like why would you even do that?
"And then your family sees it. Anyone you encounter has already saw you naked, and it ruins every opportunity for your future, I feel like," Jenelle continued. "From [Farrah's] perspective, because she used to be on 'Teen Mom' so that is the persona everyone had for her. She's a mom, she didn't start out in the p0rn industry."
Jenelle then pointed out that plenty of people dislike her already, and she never even did a p0rno.
"I already have people hating on me so bad that they sometimes they try to ruin opportunities for me, and they still do that with Farrah," she said.
Listen to Jenelle's full interview with the Dirty Reality podcast below!
RELATED STORY: Jenelle Evans (Finally) Confirms She's Back with David Eason & Explains Why She Moved Back to The Land:
(Photo: MTV, YouTube)