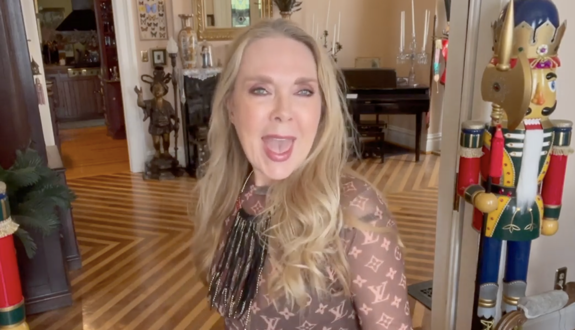 As the only our favorite Teen Mom OG grandma-turned-rapper Debra "Debz OG" Danielsen gears up for the release of her upcoming album, she's giving fans a preview of what to expect and revealing some of the inspiration behind her wild outfits tunes.
In her new YouTube video, the mom of Farrah Abraham kicked things off by throwing on some mesh pants and a thong (AS YOU DO), and rounding up her trusty backup dancers – aka the life-sized nutcrackers still hanging around from Christmas. She then proceeded to bust some moves around the foyer to her new song "Bullets and Booze," which will "be out here shortly."
Let's break down this giant heap of "WTF?"-ery, shall we?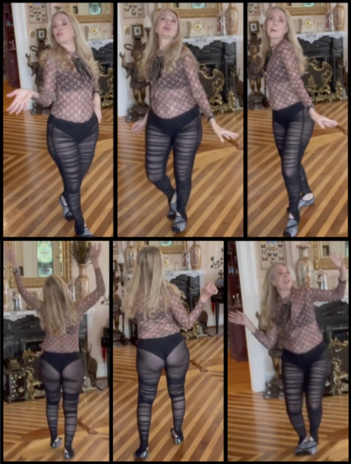 After a brief intro and another dance break, we catch back up with Debra at her "Clavinova" – aka her piano-keyboard thing. She explains that she's doing this video to talk to "all [her] Spotify fans" about her new album "Rebel" and the inspiration behind her music.
Debra asks viewers if they remember "that iconic song … 'Every Move You Make,'" claiming it was a "kind of one of the beats" that inspired her.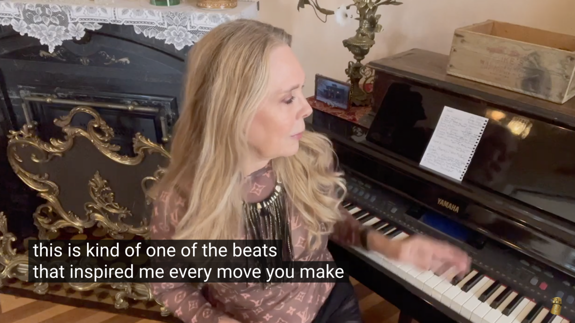 Debra then descends into a rabbit hole of her past and the music she grew up with, beginning with big band music and "Fred Astaire, Ginger Rogers stuff" – none of which she particularly cared for. Though Debra admits Fred had some talent, she said he "just felt, like, over the top, like, on steroids, like, couldn't relax.
In contrast, she says she's more of a "down-to-earth, normal girl."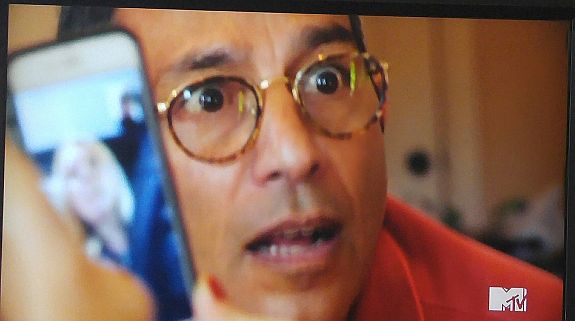 She then hops into what feels like an ad, but is actually just Debz being Debz, as she name-drops NFL quarterback Tom Brady and mentions their shared affinity for flavored water.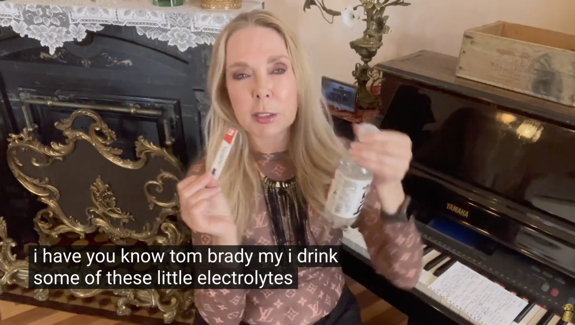 We then jump back onto the Debz OG train and take a sharp left as Debra explains how a lot of songs that "these Black singers brought to all of us as a gift was the soul and the emotion and the reality of connecting with your feelings."
Debra then throws some more shade at poor Fred Astaire.
" … You know, I'm sorry but some white guy over here tap dancing, singing about going to the grocery store or some crazy thing, I'm just like, 'Yeah, that's not for me,'" she said.
The singers that Debra said were topping her "hit list" included Luther Vandross, Marvin Gaye, Barry White, Stevie Wonder and Prince.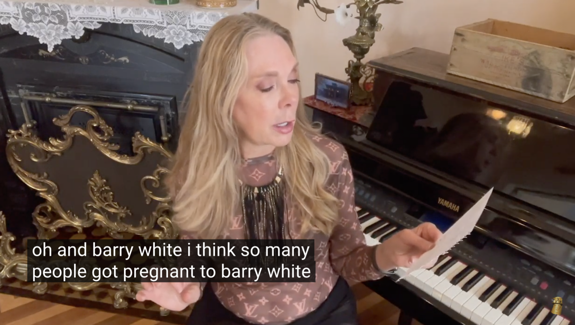 Debra went on to also praise Michael Jackson and even compare "Bullets and Booze" to one of Michael's biggest hits.
" … "it's very much in that 'Thriller' vibe," she said.
"It's very much, like, you know, hey, yeah, it's about spooky Halloween and stormy nights and bump in the nights and all of that, but most important, it brings across this message: there are spooky times even when the sun's shining."
How much spookier can it get than this video!!?
"When you're at your local watering hole and someone's, like, giving you the look, giving you the stare, coming over to you to put the move on you or whatever, you always have to be aware of your surroundings nowadays," Deb randomly advised.
"Lord God, all of us know there are scary people that look totally harmless, so that's what my songs about, so love it, play it, stream it, dance to it and vibe out and share that with people, but keep in mind Michael Jackson's 'Thriller' and those mummies and them walking around," she rambled added.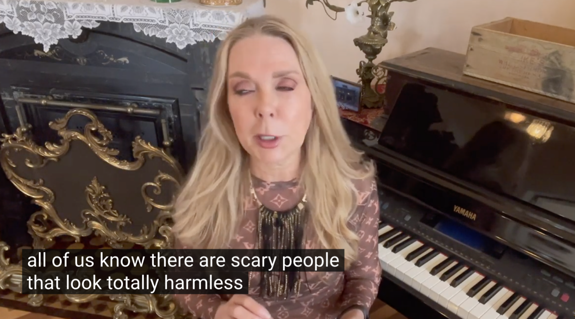 As for some of her favorite female artists, Debra rattled off a list that included Roberta Flack, Whitney Houston, Patti LaBelle and Aretha Franklin.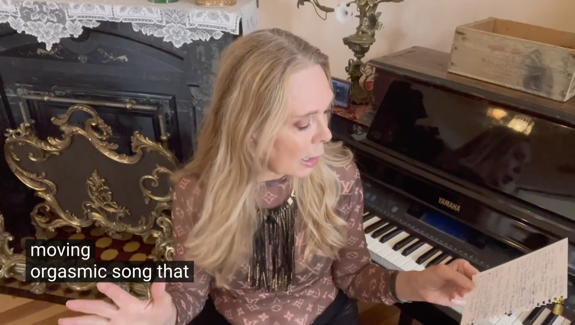 While mentioning her musical influences – a term we're using so very loosely in this case – Debra included some recent artists as well, including Rihanna, Snoop Dogg, "Notorious Big" – yes, she actually said "big" – The Weeknd, Usher and Drake.
"I mean, these guys boom," she said. "They are my inspirational to get out there and to try to share you know, um, a little rap and a little pop and a little hip hop, but I love their styles and I love what they bring to the table."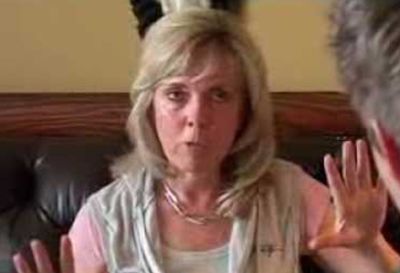 Debra went on to give a shout out to "two white guys that have inspired" her, Phil Collins and Sam Smith, adding that she particularly likes Sam Smith because they sound like The Weeknd and sing with "a lot of soul."
"That's what I've like about all of the Black singers who I enjoy who I relate to because they have the soul and the emotion, but most importantly they're singing about things that are important in my life, my real life, not some made-up thing about going to the grocery store," she said. "Some damn made-up thing about Fred Astaire and all those horrible, hard dance moves that would make people's feet bleed when they had to practice too many hours.
Debz hates two things, apparently: pants and Fred Freaking Astaire!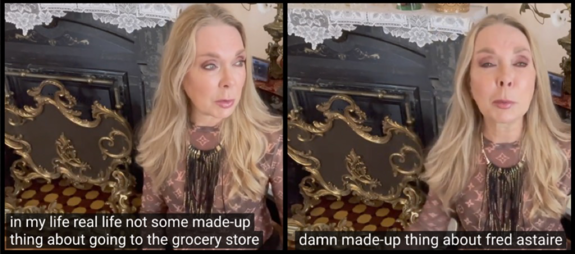 "I don't like that," she continued. "I don't want that and I don't aspire to have that in my life."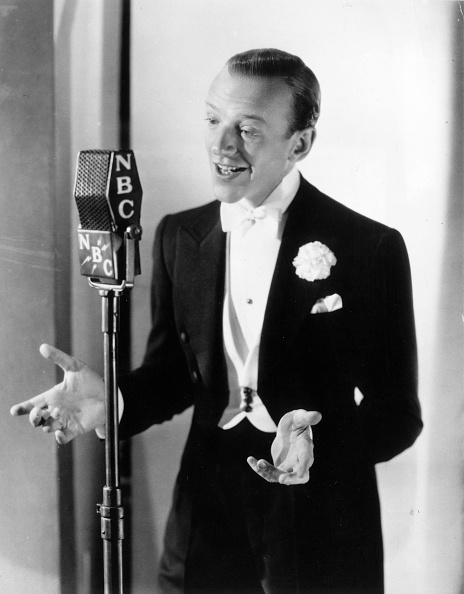 While Fred Astaire may not inspire Debra musically, she admitted that the outfit she had on was similar to outfits worn by Fred and Ginger in the movie "Rio," which she said she had watched recently on TCM. Debra likened her see-through pants and shirt to the clothes wore in the film before going on to criticize the actors for faking a scene that involved them dancing on the wings of an airplane.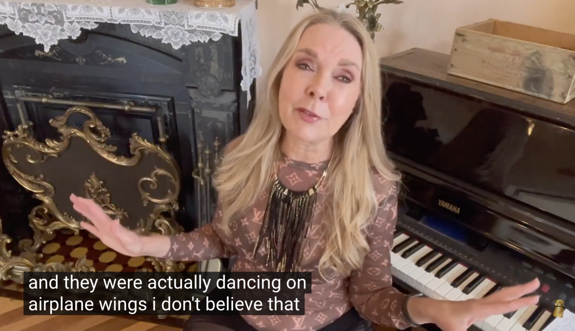 New music from Debz OG begins streaming this week.
You can watch the full Debz OG/WTF? video below.
RELATED STORY: Ashley Jones Addresses Being the First Black Girl on 'Teen Mom' After Being Named New 'Teen Mom 2' Cast Member: "You Tell Me I'm Ghetto!"
(Photos: YouTube; MTV; Hulton Archive/Getty Images)