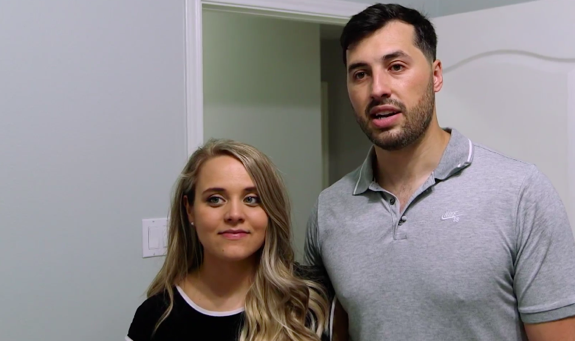 Josh Duggar's family stood behind him back in 2015 after it was exposed that he had molested some of his sisters and another young girl. They continued to support him several months later when yet another scandal broke, and he admitted to being unfaithful to his wife Anna. However, Josh's latest scandal and arrest for receiving and possessing child p0rnographic material has reportedly caused some of his family members to want to cut ties with him for good.
Josh was released from Washington County Detention Center in Fayetteville, Arkansas, last week, after the shocking details of his alleged crimes were made public during his bond hearing. According to People, Josh's sister Jinger Vuolo and her husband Jeremy are having a difficult time coping with the latest news.
View this post on Instagram
Jinger was the first of Josh's siblings to release a public statement following his arrest. Behind the scenes, though, the crimes Josh is accused of are reportedly taking a great emotional toll on the Vuolos.
A source for People, which had long been the Duggar Family's go-to media outlet, told the magazine that Jinger and Jeremy are "horrified and disgusted by the situation."
Hearing that Josh is accused of downloading and possessing dozens of child sex abuse images, as well as videos, has been especially hard for Jinger, the source told People.
"Being a family themselves, the idea of these kinds of charges against Josh are a horrific thing. Jinger is having a hard time coping with it."
View this post on Instagram
It's a sentiment seemingly shared by Jinger's sister Joy Forsyth and her husband Austin, as well as Jill Dillard and Jessa Seewald, the magazine states. All four sisters have released statements on Josh's alleged crimes, with the Vuolos' and Forsyths' statements being especially critical of Josh.
Jinger and Jeremy's statement made it clear that they hope Josh gets locked up, should the charges against him prove to be true.
"We are disturbed to hear of the charges against Josh," the Vuolos' statement reads. "While this case must go through the legal system, we absolutely condemn any form of child abuse and fully support the authorities and judicial process in their pursuit of justice."
View this post on Instagram
Sadly, Joy, Jinger, Jessa and Jill are former victims of Josh's. All four Duggar girls were exposed in 2015 as the siblings that Josh molested when he was a teenager.
The source added that Jinger and Jeremy have "… built their own life in a new city that they love and are surrounded by people who support them. It's taken an emotional toll on them, but they are raising their daughters and are focused on their life in L.A."
While Josh is not allowed to see his underage siblings, nieces and nephews, or any other minor children, he can still have "unlimited contact" with his own six children. A judge ruled last week that Anna must be present when Josh is spending time with his three daughters and three sons. (Anna is currently pregnant with their seventh child.)
While he is currently out of prison, his pretrial hearing is scheduled for July 1 with the actual trial itself beginning on July 6. If convicted, Josh could be facing over 40 years in prison.
Jeremy and Jinger unfortunately chose last week to release their memoir, The Hope We Hold.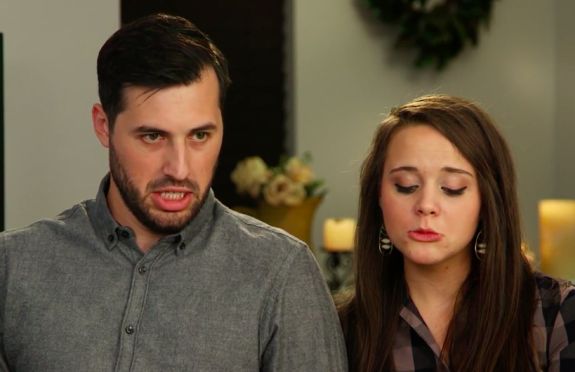 The couple's long-awaited book release has been somewhat overshadowed by Josh's arrest and court appearances. They have continued to promote their book on social media, deleting comments on Instagram that mention Josh or his alleged crimes.
RELATED STORY: Jinger Vuolo Claims Sister Jana Duggar Has Turned Down Multiple Suitors, Including Prisoners & Strangers Offering Gifts & Trips
(Photos: TLC; Instagram)