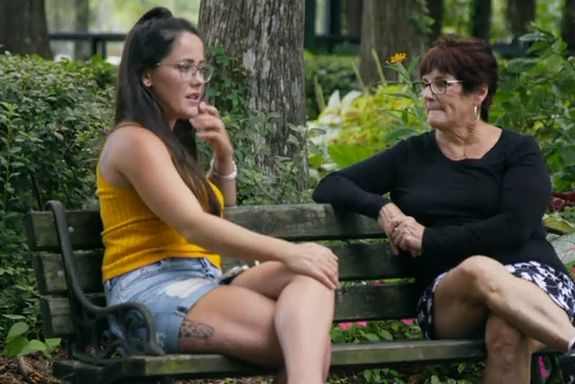 From winning in court to crying on social media, the stars of the Teen Mom franchise (both past and present) have been keeping themselves busy lately!
In an effort to get you up-to-date on the latest Teen Mom OG and Teen Mom 2 news,The Ashley brings you the Teen Mom News Pile. Here are some of the major (and minor but interesting) 'Teen Mom'-related things that have happened over the last week or so.
Jenelle Evans cries & calls out her estranged mom Barbara for not talking to her on Mothers Day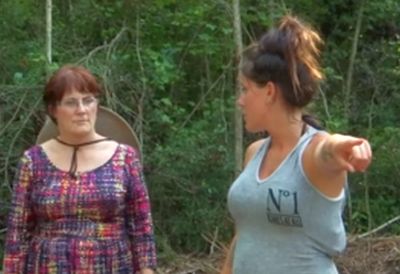 Jenelle's feud with her mother, Barbara Evans, rages on and Jenelle made sure to let her social media followers know how upset she is that her own "motha" didn't even wish her a happy Mothers Day!
On Sunday, Jenelle posted a video to her TikTok in which she talked about how her mom ignored her. As sad music plays in the background, we see Jenelle lying in bed talking about her Mothers Day.
"I'm kind of sad," Jenelle said in the video. "I said 'Happy Mothers Day' to you know who and I don't get a response back. Just trying to be nice…Yeah, my feelings are pretty hurt…but I had a good day with the kids so that's all that matters.
She then takes the camera and zooms in on her own tear-filled eyes (as you do)…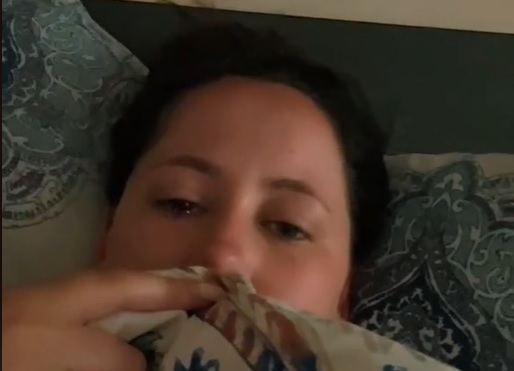 As The Ashley has previously reported, Jenelle and Babs are once again at odds. The mother/daughter duo had been getting a long for awhile, but that truce ended earlier this year when they were trying to work out a plan to allow Jenelle's son Jace (whom Babs has legal custody of) to live with Jenelle on The Land. Jace and Babs were not getting along, and Babs agreed to allow the living arrangement…until Jenelle began bragging on social media about getting custody of Jace back. After that, the entire plan fell through and Jenelle and Barbara stopped speaking.
Jenelle filed for emergency custody of Jace back in January, but her request was denied by a judge.
In the comment section of Jenelle's video, one of her followers states that Barbara probably wants Jenelle to leave her husband David Eason. Jenelle insinuated that Babs is jealous of all the good times Jenelle has with David.
"Maybe [my mom] hates anyone I give attention to other than her," Jenelle replied.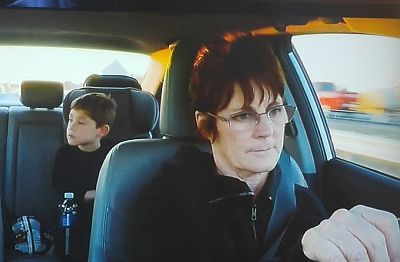 While Jenelle received plenty of supportive comments, others sided with Barbara.
"Your mother raised YOUR child while raising you and you've treated her like garbage all those years," one person wrote. "I wouldn't respond either."
You can watch Jenelle's video below.
Amber Portwood gets a (very small) victory in the courtroom.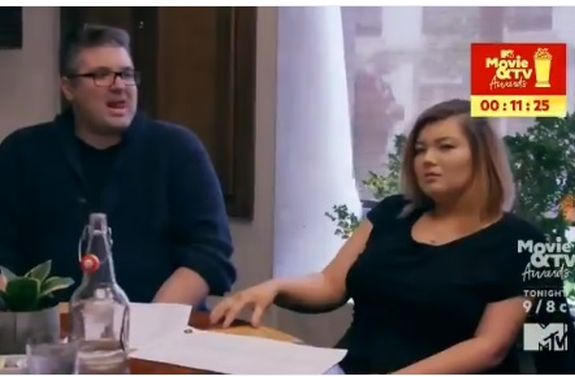 Amber may not exactly be winning in life right now, but she did recently win in court!
A judge has found Andrew Glennon, the father of Amber Portwood's three-year-old son James, in contempt of court in the exes' ongoing custody battle, The Sun reports. As a result, Andrew has been ordered to pay a $500 fine – a ruling that surely has Amber jumping on her couch for joy.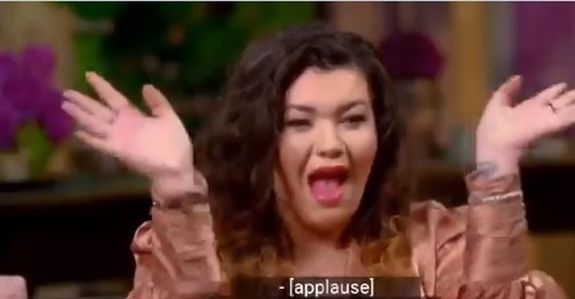 As The Ashley told you at the beginning of the year, Amber obtained a restraining order against her ex, claiming he refused to let her see their son on two separate occasions, one being the week of Christmas. Amber filed the restraining order to prevent Andrew from interfering with her parenting time going forward.
Last week, an Indiana judge sided with Amber and found Andrew in contempt of court for the two filings, ordering Andrew to pay a fine of $250 for each.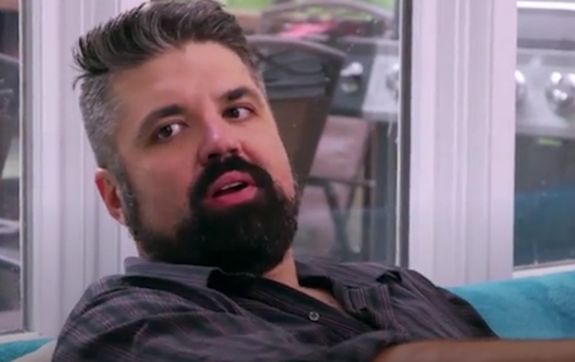 "[Andrew] has knowingly and willfully disregarding the Court's Orders of November 19, 2019," court papers obtained by The Sun read. "Petitioner is in Contempt for his failure to comply with this Court's Orders of November 19, 2019."
Andrew's $500 will go towards Amber's attorney fees, with his fine to be paid within 30 days of the court order.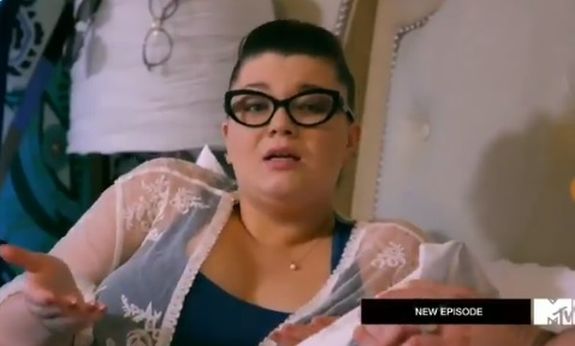 Andrew has maintained primary physical custody of James since Amber's arrest for domestic violence (against him) in July 2019. The parents share joint legal custody of the toddler, with Amber permitted three unsupervised visits with James each week.
In March, Amber and Andrew were ordered to resolve their custody battle for James out of court, just weeks after Amber requested that she be allowed overnight visits with the toddler.
Cheyenne Floyd's sister "R" is pregnant again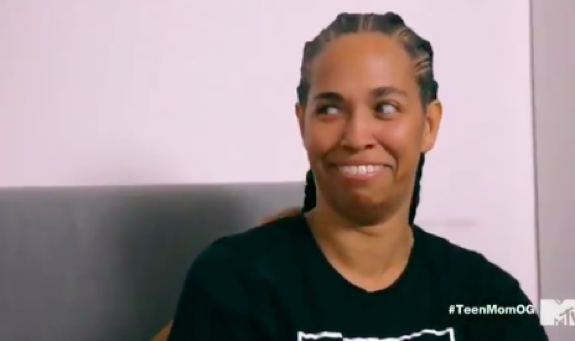 Roll out the red blue carpet, rent the helicopter and have your baby daddies start blowing up balloons because it's time to celebrate– Floyd Family Style!
On Sunday, Cheyenne's oddly named sister, R KyleLynn, announced via a Mothers Day Instagram post that she is pregnant with her second child.
R You Gonna Throw Me A Big Party Too R announced the pregnancy via a letter she wrote to her two-year-old son, Baaz.
"I love you Baaz! You are my sonshine for life," she wrote. "Come November 2021, you'll be a big brother to your little brother and I so look forward to our new adventure together."
View this post on Instagram
Cheyenne, who is due to give birth to her second child any day now, congratulated her sister and joked that they are working together to pump out a new generation of over-the-top party planners.
"Happy Mother's Day!" Cheyenne wrote. "I love you & my nephews. We are slowly building a small team."
The comment section of R We Gonna Call MTV To Film This Birth R's post was filled with questions regarding the father of the new baby. The father of R's son Baaz is basketball player Mezie Nwigwe. (He has never appeared on 'Teen Mom OG,' though.) It is not known if Mezie fathered R's unborn son as well.
Sean Austin drops nearly-audible diss track likely aimed at baby mama Jade Cline.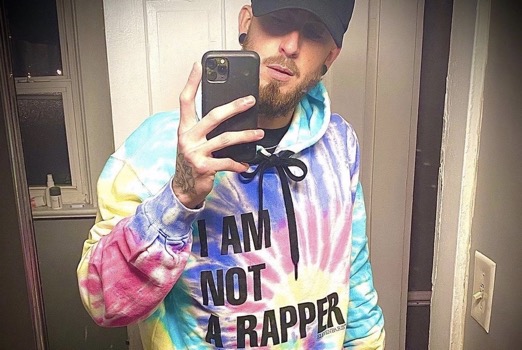 (The Ashley knows this "drop" happened more than a week ago, but this was too good not to comment on.)
'Teen Mom 2' dad/music "do-er" Sean Austin recently dropped a rap song under the name Svnsxx – a name we'd only expect from someone who once announced that their career was to "do music."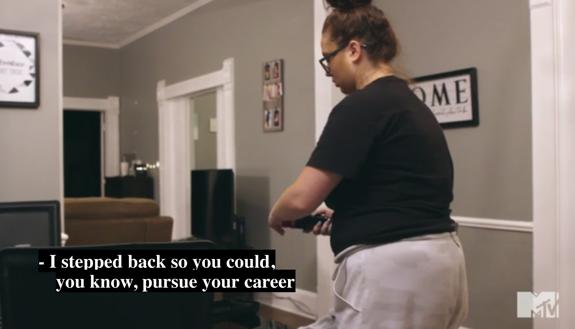 Sean – aka Nonsnsxx Svnsxx – made his "doing music" debut with a track called "Toxic," in which he rap/mumbles quietly while throwing some digs that seem to be aimed at Jade Cline, the mother of his daughter Khloie.
Sean's new bop features lyrics (deciphered by Starcasm) in which he claims he's "not your type at all," and based on how this track sounds, Jade should take that as the highest form of flattery.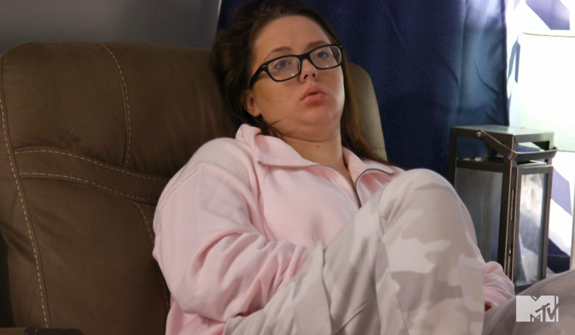 "Toxic" really hits its stride, however, when Sean appears to take a bit of accountability. (Oh who are we kidding? He just needed a word that rhymed with "user" and "loser" was the first thing that came to his mind.)
"Said that I'm a loser/Drugged up user/Makin' musics all I do/Bitch confusin'/I've been through it/I won't do this s**t with you"
Treat your ears to the musical stylings of Sean Svnsxx below.
To catch up on more recent 'Teen Mom' news, click here!