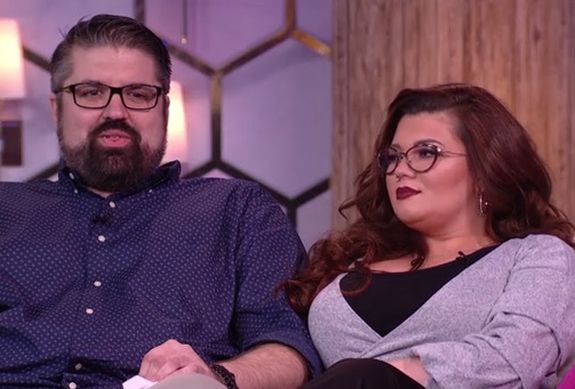 Andrew Glennon is taking his baby mama, Amber Portwood, to court following her arrest for domestic battery last week— and he's attempting to get full custody of the one-year-old son he shares with the Teen Mom OG star!
TMZ broke the news on Tuesday, and The Ashley has confirmed via online court docs that Andrew filed papers in the Marion County juvenile court to request an emergency custody hearing, as well as a petition to establish paternity for James. An attorney appeared in court on behalf of Andrew on Tuesday. The former cinematographer shelled out $196 to file the docs in court.
Andrew has already retained two lawyers, and interestingly, lists his home address as the Indianapolis home he shares/shared? with Amber before the alleged incident. Amber's address is listed as a home in Anderson, Indiana. (The Ashley is working to find out who lives in that house, but she believes it to be the home of Amber's grandmother, as the address matches one Amber has lived at previously.)
As The Ashley previously reported, Amber was arrested and charged with Felony Domestic Battery for an incident that occurred in the early morning hours of July 5.
According to court documents, Amber has been officially charged with one count of "Criminal Recklessness committed with a deadly weapon"; one count of "Domestic Battery committed in the presence of a child less than 16 years old" and "Domestic Battery" by someone who has a prior conviction.
On the night in question, Andrew reportedly texted Indiana's 911 texting system and stated he believed that his life, as well as his son's life, was in danger.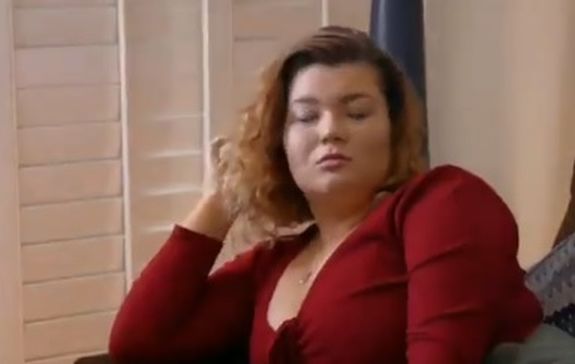 According to the preliminary probable cause affidavit filed in Marion Superior Court on Tuesday and obtained by the Indy Star, Andrew texted a Geist Patrol officer at 2:14 a.m.
"I need help," he said in the message."My life and my son's life is in danger."
Amber was arrested and booked into the Marion County Jail, where she sat for over 24 hours until she was bailed out by a mystery female.
According to the affidavit, Andrew claims Amber hit him with her shoe while he was holding James.
"Ms. Portwood grew increasingly agitated until she struck him with her shoe in the right side of his neck," the officer on the scene wrote in the court document."The officer observed scratches and red marks on [Andrew's] neck. An evidence technician took photographs of the injuries," the affidavit states. "[Andrew] told officers that Portwood has hit him several times in the past and has threatened him countless times. Portwood told police she was angry that her boyfriend had recorded her yelling."
The affidavit states that Amber admitted to whacking her baby daddy with a shoe.
"Portwood stated that she did indeed strike [Andrew] with a shoe but stated that 'it was in the shoulder and I barely hit him.'"
Baby James was reportedly not injured in the alleged shoe beating.
Andrew has not made any public statements since Amber's arrest. However, it appears that they are living apart (based on the different addresses listed in the court papers).
Court docs confirm that a "no contact" order was filed on Tuesday by the State of Indiana, as is customary in cases like this.
Amber and Andrew are due to appear at the 'Teen Mom OG' Reunion this weekend in New York City, but The Ashley is still working to figure out how MTV will handle this incident, and if Amber and/or Andrew will appear.
Amber is due to appear in court on Wednesday in relation to the domestic battery charge against her.
UPDATE! The Ashley has uncovered the Affidavit for Probable Cause, which describes Andrew's version of events and it's downright terrifying. Click here to read the new details!
UPDATE 2: Amber has officially been charged with three felonies, and has been ordered to stay away from Andrew and their son James. Click here to read the latest court details.
RELATED STORY: 'Teen Mom OG' Star Amber Portwood Released After Spending Over 24 Hours in Jail
(Photos: MTV, Instagram)